Samson hints at Marlins' Opening Day festivities
Club president touts 'very original' first pitch prior to April 6 contest vs. Braves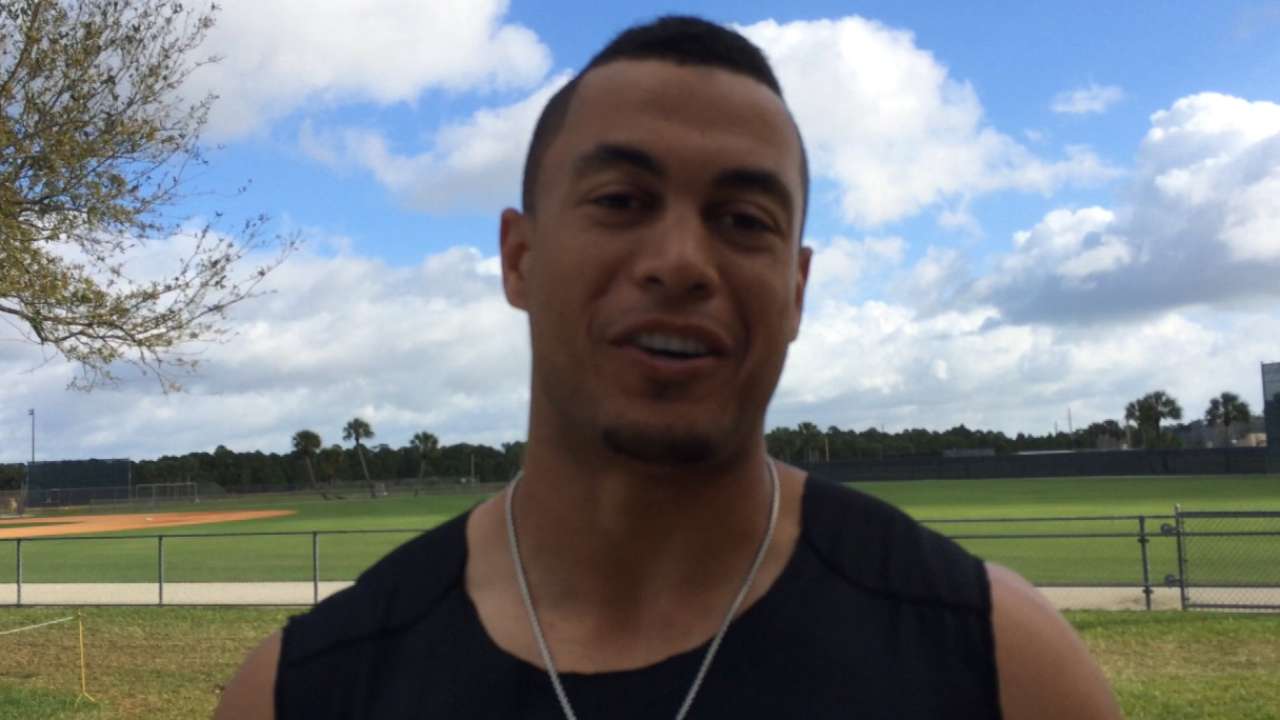 JUPITER, Fla. -- Tickets still remain for the Marlins' Opening Day game against the Braves at Marlins Park on April 6, but the club anticipates a sellout.
Team president David Samson, without shedding many details, is encouraging fans to attend and arrive early for the 4:10 p.m. ET start.
"Tickets are still available, but it will be a sellout," Samson said. "Make sure you get there early."
The team is planning on opening the stadium's gates at 2 p.m., and activities are scheduled to take place on the East and West plazas.
"But be in your seats by 3:15," Samson said. "There are going to be cool things."
The Marlins right now aren't offering any spoilers regarding what is on tap pregame. But Samson noted that a very different kind of ceremonial first pitch will be thrown. The team may not even announce what it will be.
"There will be a very, very original first pitch -- probably the most original first pitch I've ever seen," Samson said. "The introduction of the players is going to be very different. Everything is different. Make sure you're in your seats early."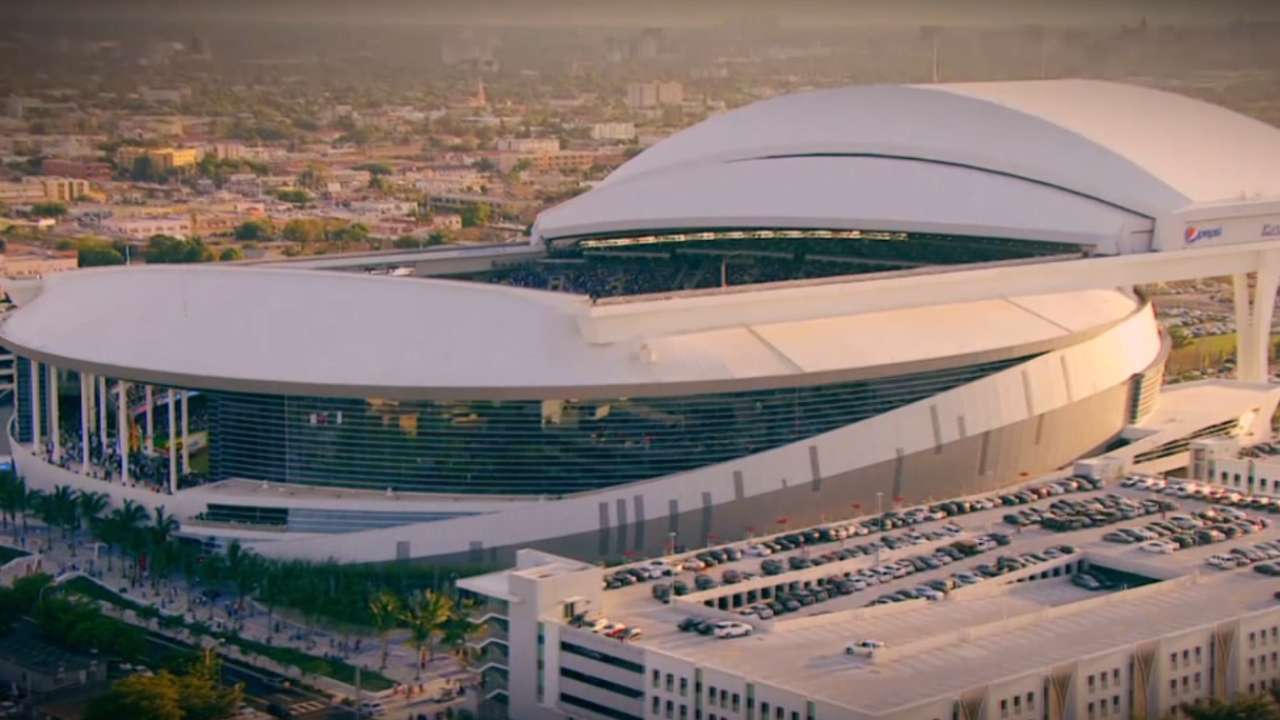 About the only clue Samson gave regarding the first pitch is it is "Marlins-related."
In terms of their uniforms, Samson said the team will likely go exclusively with its black caps, although the red-orange caps are popular among fans.
Regarding the uniforms, the Marlins will again wear their home white, black, red-orange and gray.
"I think you'll see the gray more this year on the road," Samson said. "And you'll still see the black, you'll still see the red-orange and you'll still see the whites, obviously."
Joe Frisaro is a reporter for MLB.com. He writes a blog, called The Fish Pond. Follow him on Twitter @JoeFrisaro. This story was not subject to the approval of Major League Baseball or its clubs.