Gattis still not cleared to swing a bat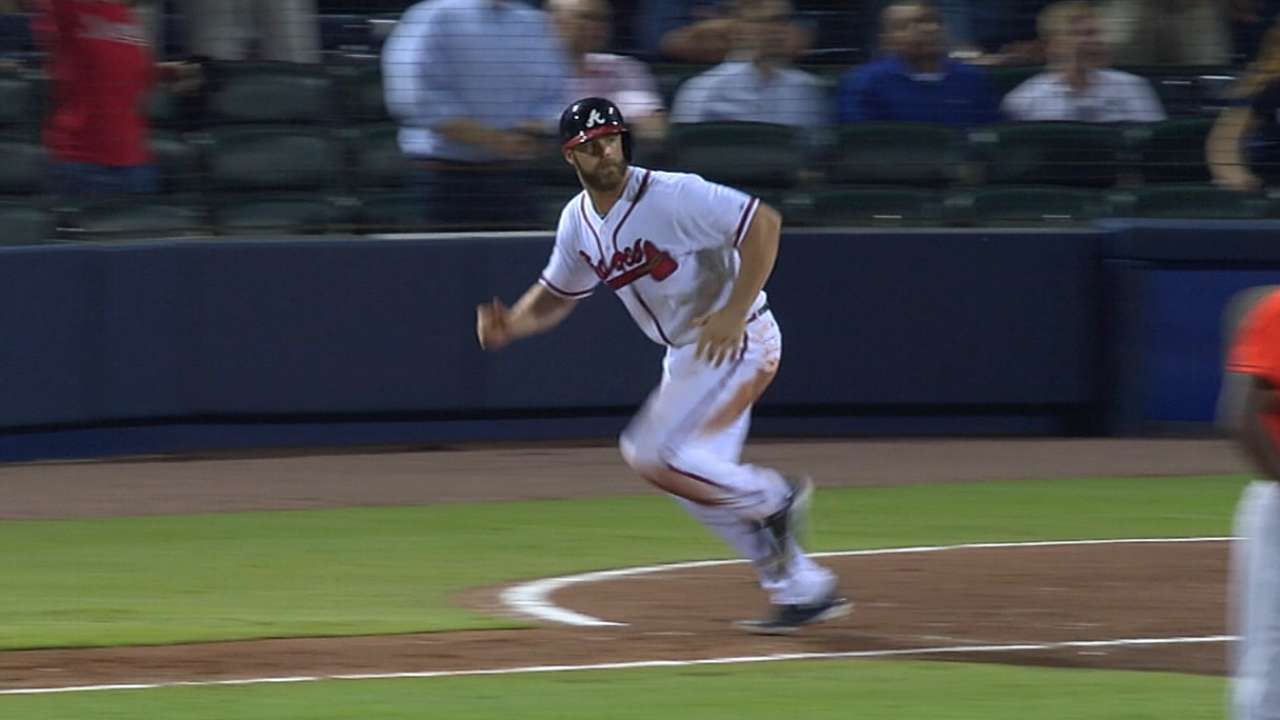 BRADENTON, Fla. -- Astros slugger Evan Gattis still has not been cleared to swing a bat and remains without an exact timetable for a return, as he continues to deal with discomfort in his right wrist.
Though Gattis, who was scratched from Sunday's game against the Nationals due to the injury, isn't swinging a bat yet, he did complete some defensive work on Monday and plans to get in some more outfield work at the Astros' facilities on Tuesday.
"He's seen the doctor and we're going to keep evaluating him day to day," Astros manager A.J. Hinch said. "He seems to be progressing nicely. We're going to ramp up his activities a little bit over the next couple of days, but he won't be doing a ton of activity. … We have the off-day [on Wednesday] and then we'll see how he feels on Thursday."
Paul Casella is a reporter for MLB.com. This story was not subject to the approval of Major League Baseball or its clubs.