Schmidt backs Rose's bid for reinstatement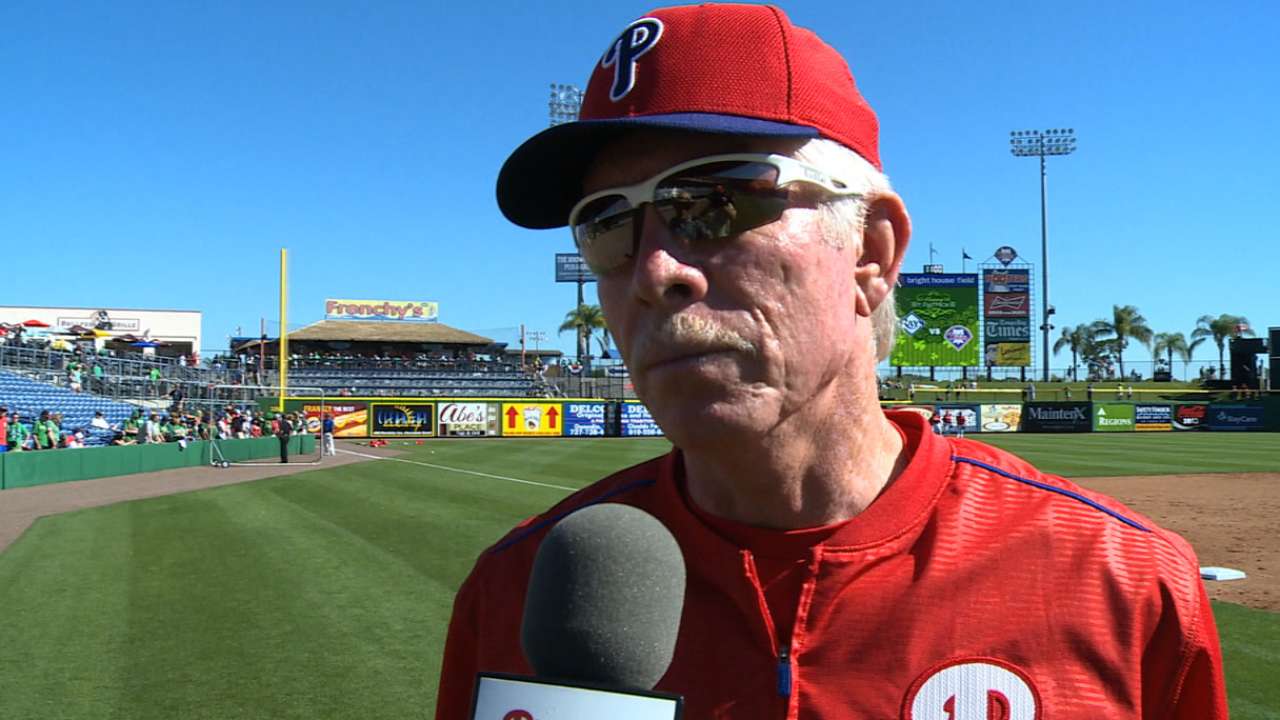 CLEARWATER, Fla. -- Hall of Fame third baseman Mike Schmidt has been one of Pete Rose's staunchest supporters for years.
So there is no question he would like to see Rose reinstated into baseball and become eligible for the National Baseball Hall of Fame. Rose has formally petitioned Commissioner Rob Manfred to lift his lifetime ban from baseball for gambling on games while playing and managing for the Reds.
"I hope the Commissioner concedes and will allow Pete to come into his office, sit there and chat for a while," Schmidt told MLB.com. "I hope the results of that chat are positive. I think [Rose] needs to be obviously reinstated into baseball. Some steps have to take place for him to actually become a Hall of Famer. It would be nice to see that happen. It's surely been a long enough time to wait, huh?"
Dallas Green, who managed Rose on the Phillies' 1980 World Series championship team, agreed with Schmidt. Former teammate Greg Luzinski said that while Rose has the numbers to be in the Hall of Fame, he still broke the rules.
"I'm a Pete Rose fan and I always have been," Green said. "I hope he gets that opportunity to go in there. Statistics-wise and everything else, there's no contest. He's certainly suffered a lot of embarrassing times for him. He probably deserved what he got. Obviously he did, because he broke a cardinal rule, but I think it's time to put that aside and recognize what he did on the field."
Said Luzinski: "It's obvious by the records he has in baseball that he's a Hall of Famer as far as that goes. But the rules are another thing that myself and everybody else had to abide by. … It is kind of a shame that he isn't in the Hall of Fame being remembered for what he could do. I've said in the past, he's broken a rule. He's had a chance to come back and apologize to the people. He didn't do it. He's had a couple opportunities. Now he's trying again. Like I said, statistically he's a Hall of Famer. Rules-wise, they've been broken."
Todd Zolecki is a reporter for MLB.com. This story was not subject to the approval of Major League Baseball or its clubs.