Sox playing it safe with Vazquez's minor elbow injury
Right-hander Kelly improving after experiencing biceps tightness in last start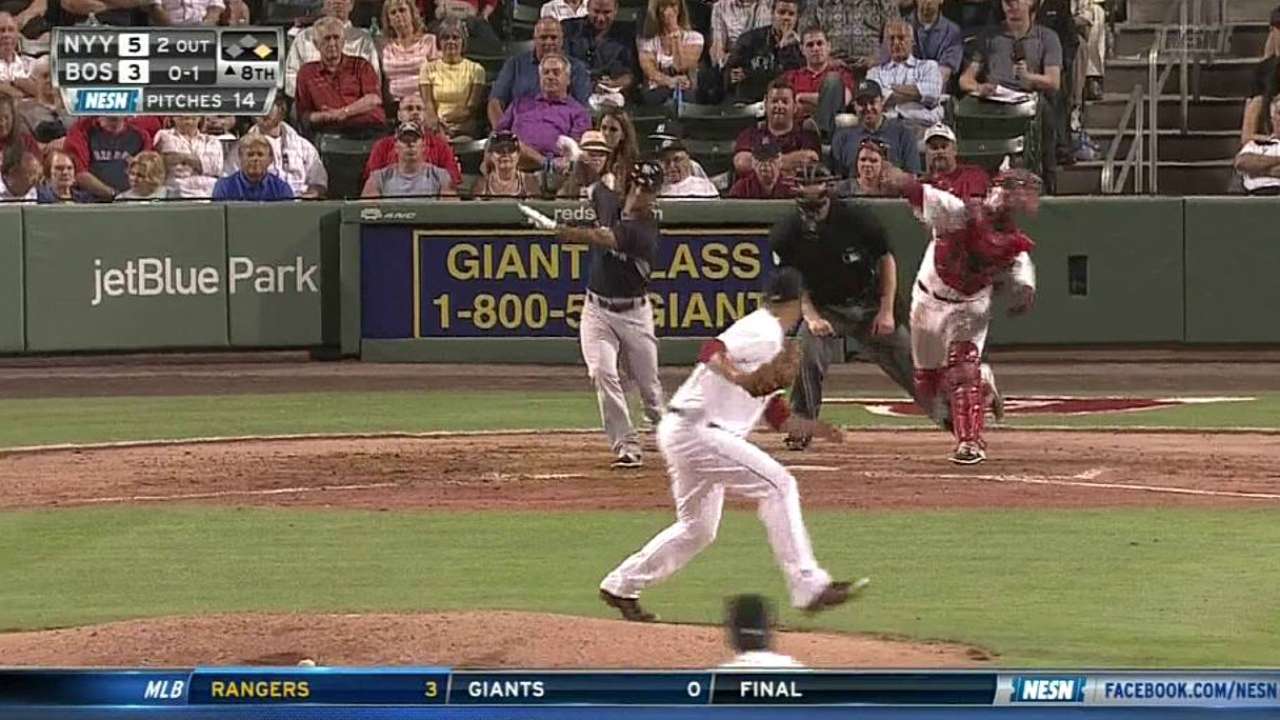 FORT MYERS, Fla. -- Red Sox catcher Christian Vazquez is dealing with what manager John Farrell called "a little bit of soreness" in his right (throwing) elbow and is being kept out of Grapefruit League action for now. But the injury is considered minor and tests have revealed that the elbow is stable and has no structural damage.
Vazquez, who last played on Friday against the Yankees, had shown enough improvement to do some throwing on Monday but is not yet considered game ready. He is scheduled to take at-bats in Minor League games on Wednesday and Thursday.
"With almost three weeks still remaining in camp, [we] don't want to push this by any means, and [we'll] give it a chance to calm down," Farrell said.
Vazquez is taking over Boston's starting job this year after appearing in 55 games in 2014. A strong defender who threw out 15 of 29 basestealers last season, the 24-year-old caught one on Friday before experiencing the soreness the next day.
"He threw [Monday], but not to where he's without thought, where he's really just cutting it loose," Farrell said. "As well as he throws and as valuable as his arm is to him as a player and us behind the plate, we're backing him down for a few days."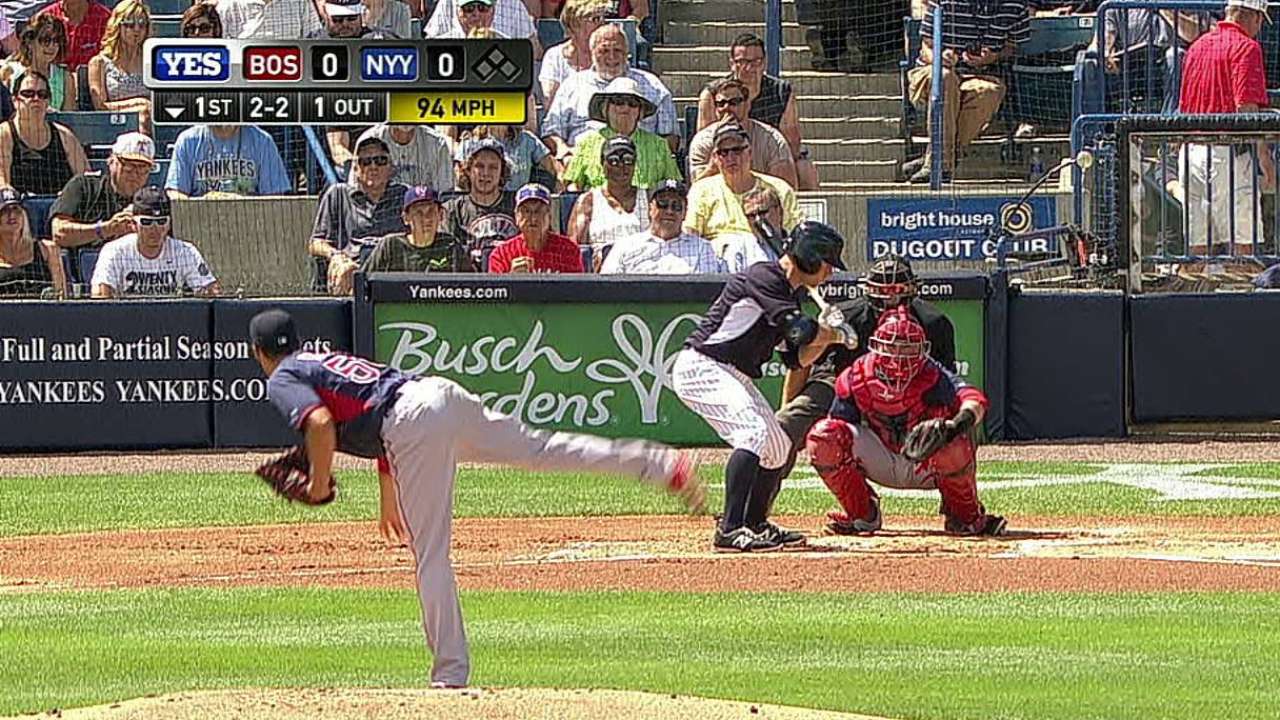 • Farrell said Joe Kelly still felt some soreness on Tuesday morning, a day after leaving his start against the Mets after 2 2/3 innings with right biceps tightness. But Kelly later went through a light throwing session and "continues to show improvement."
Rather than shutting down Kelly, the Sox will have him throw from a mound sometime in the next couple of days. He will have to pass that test before returning to game action, but at this point, Farrell is not ruling out Kelly making his next scheduled start on Sunday.
• The Sox had been planning to have Rusney Castillo make his Grapefruit League debut on Wednesday against the Twins at JetBlue Park, but Farrell said after Tuesday's game that the outfielder instead will spend the next two days racking up at-bats and playing the field in Minor League games. Castillo, making his way back from an oblique strain, went through a full workout on Tuesday, including making throws to bases.
• Farrell indicated that some cuts could be coming soon for the Sox.
"As we get through the end of this week, there will be some decisions made," he said. "We're at that point in camp where we start to pare back."
Andrew Simon is a reporter for MLB.com. Follow him on Twitter @AndrewSimonMLB. This story was not subject to the approval of Major League Baseball or its clubs.