Clark weighs in on Rose reinstatement request
LAKELAND, Fla. -- Major League Baseball Players' Association executive director Tony Clark made it clear that the union does not have the right to formal input when it comes to Pete Rose's request that Commissioner Rob Manfred lift his lifetime suspension. But Clark does have a firm opinion on the matter.
"I would love to see Pete reinstated," Clark told reporters at Tigers' camp Tuesday morning. "He made a decision that was not the right decision; he made a decision that he has paid a price for."
Manfred revealed on Monday that he has received Rose's formal request, and he said he would consider the all-time hits leader's case "on its merits."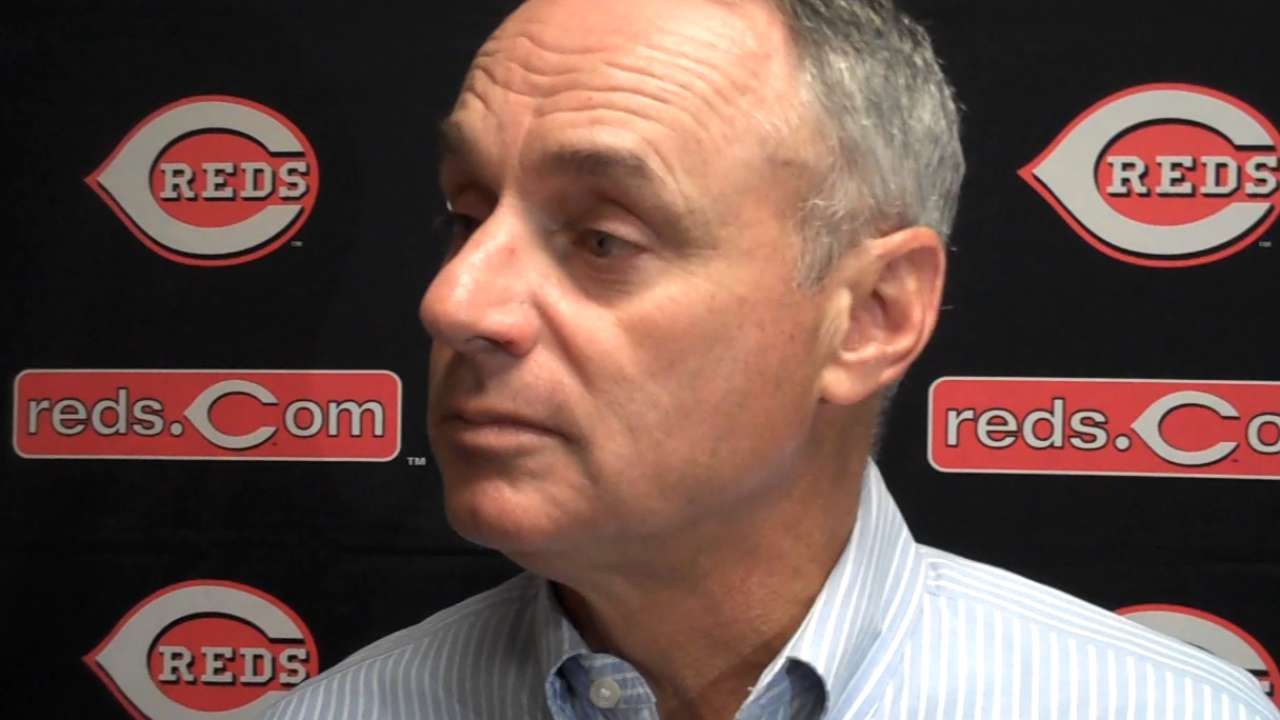 "I want to make sure I understand all of the details of the Dowd Report and [former] Commissioner [Bart] Giamatti's decision and the agreement that was ultimately reached," Manfred said. "I want to hear what Pete has to say, and I'll make a decision once I've done that."
Clark said the MLBPA views Rose as a member of its "fraternity," and he believes Rose has served his time for gambling on baseball. Rose agreed to permanent ineligibility from baseball in 1989 amid allegations -- which he later admitted to -- that he bet on the Reds while he played for and managed them.
The 73-year-old Rose amassed a record 4,256 hits in his 24-season career. The Hall of Fame voted in 1991 to ban players from the permanently ineligible list from induction.
Anthony Castrovince is a reporter for MLB.com. Read his columns and follow him on Twitter at @Castrovince. This story was not subject to the approval of Major League Baseball or its clubs.