Breaking down the Braves' 2015 Top 30 Prospects
Second baseman Peraza jumps to top spot, with 11 new acquisitions also making list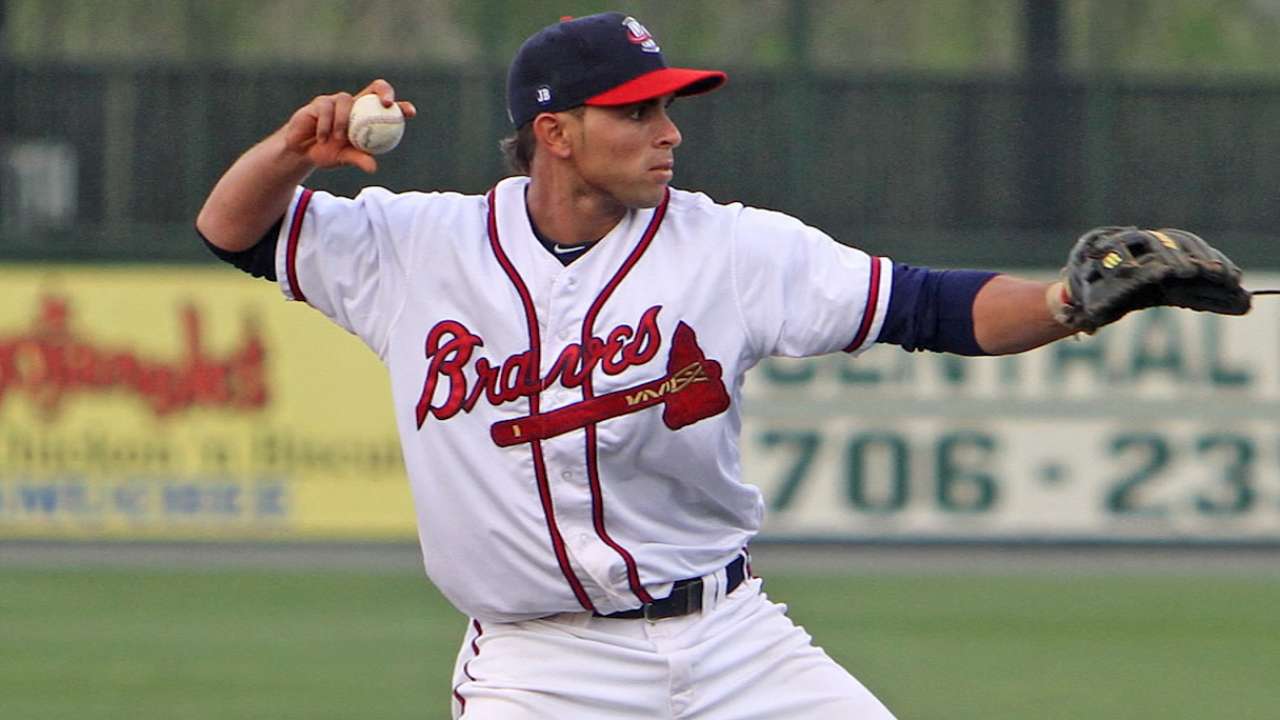 As Braves president of baseball operations John Hart worked to retool the Major League roster this offseason, he also dramatically reshaped the farm system. In a slew of trades since Hart was hired in October, Atlanta acquired 11 players who now rank among the club's Top 30 Prospects.
In addition to that group, the Braves' list also includes their top three picks from the 2014 First-Year Player Draft and another from the Rule 5 Draft, meaning half the players on the rankings have joined the organization in the last year.
Atlanta's top prospect has also changed from this time last year, though it's not one of the new faces. Second baseman Jose Peraza took off in 2014 and unseated right-hander Lucas Sims atop the rankings in the process. Right-hander Mike Foltynewicz is the top-ranked newcomer, slotted just behind Peraza.
• Braves' 2015 Top 30 Prospects list
Biggest jump: Ozhaino Albies, SS (2014: Unranked | 2015: 7)
Biggest fall: Carlos Salazar, RHP (2014: 14 | 2015: Unranked)
Best tools
Players are graded on a 20-80 scouting scale for future tools -- 20-30 is well below average, 40 is below average, 50 is average, 60 is above average and 70-80 is well above average.
Hit: Peraza (60)
Power: Rio Ruiz (55)
Run: Mallex Smith (80)
Arm: Christian Bethancourt (70)
Defense: Peraza (60)
Fastball: Foltynewicz (80)
Curveball: Max Fried (60)
Slider: Garret Fulenchek (55)
Changeup: Sims (55)
Control: Daniel Winkler (55)
How they were built
Draft: 9
International: 8
Trade: 11
Rule 5/Free agency: 2
Breakdown by ETA
2015: 9
2016: 5
2017: 8
2018: 8
2019: 0
Breakdown by position
C: 3
1B: 0
2B: 1
3B: 2
SS: 2
OF: 4
RHP: 14
LHP: 4
Teddy Cahill is a reporter for MLB.com. Follow him on Twitter at @tedcahill. This story was not subject to the approval of Major League Baseball or its clubs.