After spring debut, Romo shares love for Giants
Reliever thrilled to have returned to only team he's ever played for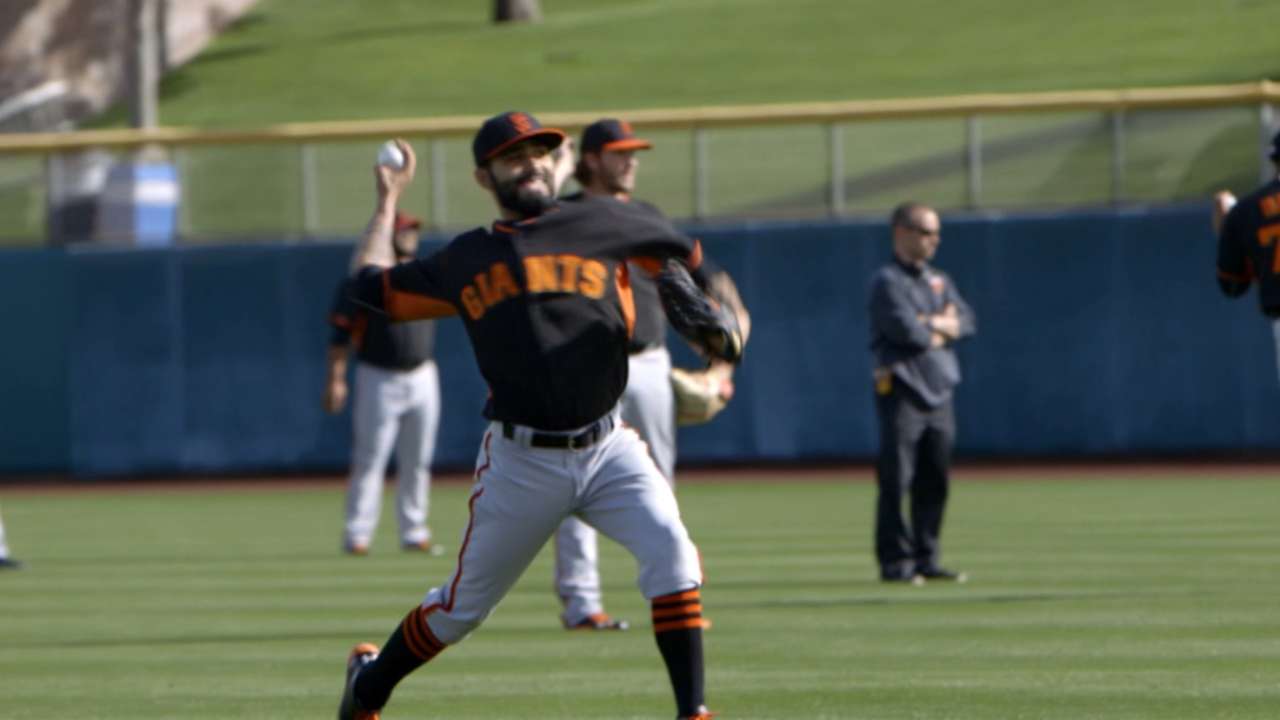 GOODYEAR, Ariz. -- Sergio Romo has been in camp all spring, but after making his first Cactus League appearance Monday, he felt free to express the joy of being a Giant.
Romo entered free agency last offseason but insisted he never wanted to leave the Giants, the only organization he has ever known. Right-hander Matt Cain, a 2002 draftee, is the only player who has been with the franchise longer than Romo, a 28th-round selection in the 2005 First-Year Player Draft.
"Here I am, still a Giant after 10 years. That's the cool part about it," Romo said. "I kind of feel like I must have done something right."
Romo said other teams extended him offers to close games, a role he formerly held with the Giants but relinquished to Santiago Casilla. Those overtures didn't sway Romo, who signed a two-year, $15 million deal with the Giants.
"Since the day I got here," Romo said, referring to his Major League debut June 26, 2008, "I've always felt appreciated. I always felt visible. I feel I deserve to be here, and they made me feel that way. It would've been real hard to go someplace else. There's a lot of history here. It's really hard for me to think about that [and] not be appreciative."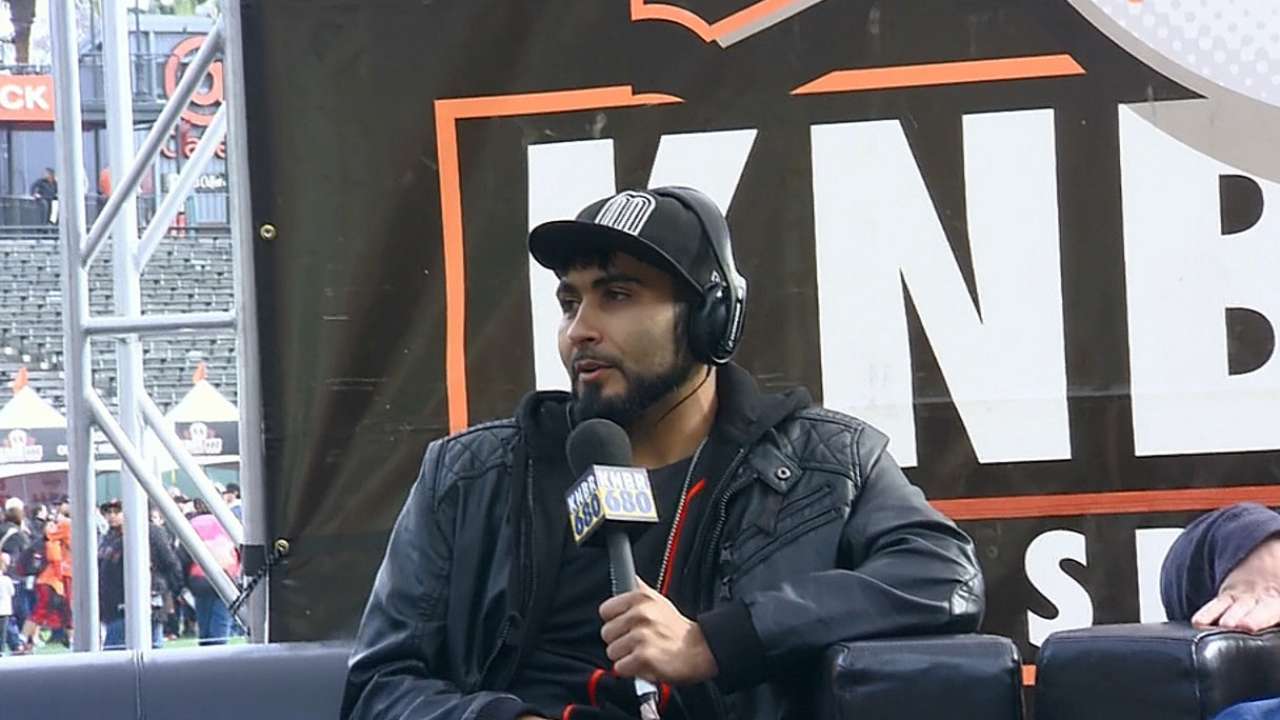 Romo delivered a partially characteristic performance in the Giants' 10-4 loss to the Reds. Working the fourth inning, he allowed Brennan Boesch's leadoff home run before quickly retiring the next three hitters. Total workload: 11 pitches. The outing convinced Romo, who had been sidelined with a sore shoulder, that he can sufficiently prepare himself for the regular season with just a few more appearances.
Manager Bruce Bochy agreed: "It won't take him too much time to get ready," he said.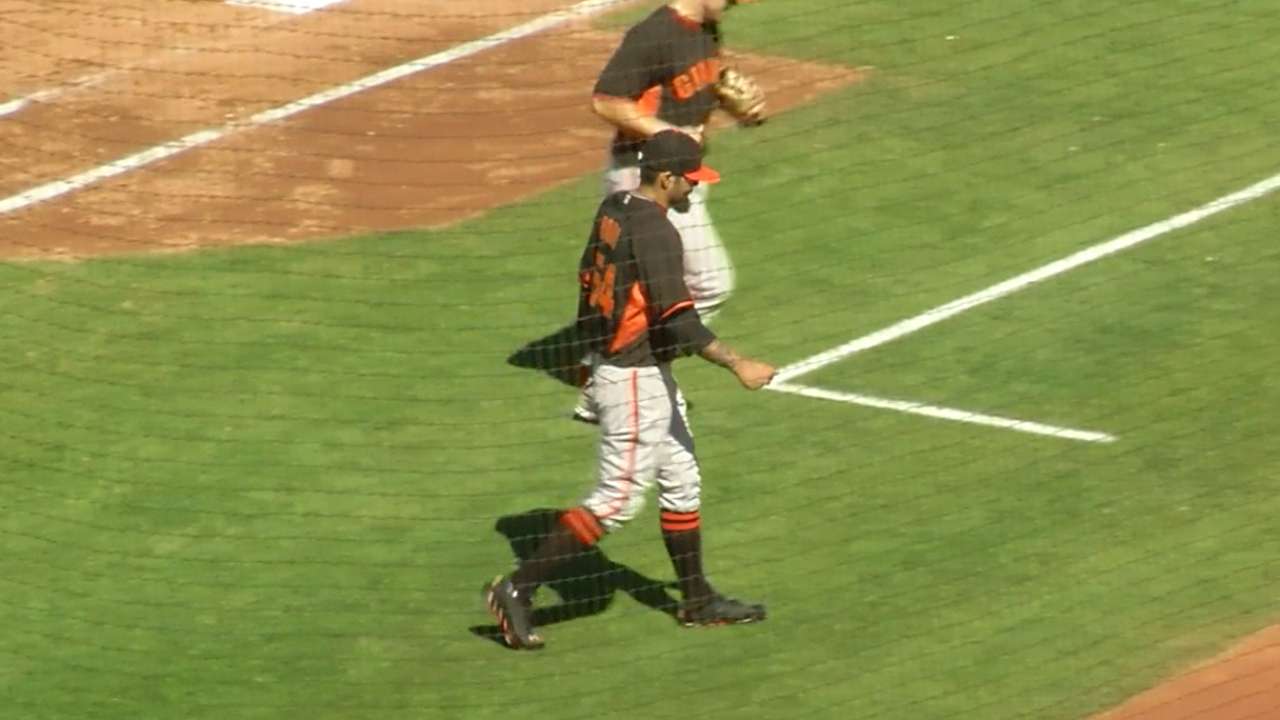 Bochy sounded confident, since he knows Romo so well by now. Had Romo fled to another club, his spring soreness might have been a thorny issue. In fact, the awkwardness of assimilating himself with a new team nagged at him during free agency.
"The uncertainty was something I didn't take too much of a liking to this offseason," said Romo, one of nine Giants to play for all three of their recent World Series-winning clubs. "I started my workouts thinking, 'I'm working hard, I'm working out, but who am I working for?' I know I'm working for myself and my family, but what colors am I wearing? From the beginning, this is where I wanted to be."
To put Romo's longevity in perspective, he ranks sixth on the all-time San Francisco Giants list with 405 career appearances, 11 behind fifth-place Rod Beck.
"For me, it's cool to be able to be here long enough to tally up the outings," said Romo, 32. "It's fun for me, a real privilege. Especially here, because it's not about one guy, it's about the organization, it's about everybody. It's fun. It makes it worthwhile."
Then, as if he hadn't already explained himself, Romo added, "I just didn't want to go anywhere else, guys."
Chris Haft is a reporter for MLB.com. Read his blog, Haft-Baked Ideas, and follow him on Twitter at @sfgiantsbeat. This story was not subject to the approval of Major League Baseball or its clubs.