Rodon shows ability to make mental, physical adjustments
White Sox prospect shakes off poor inning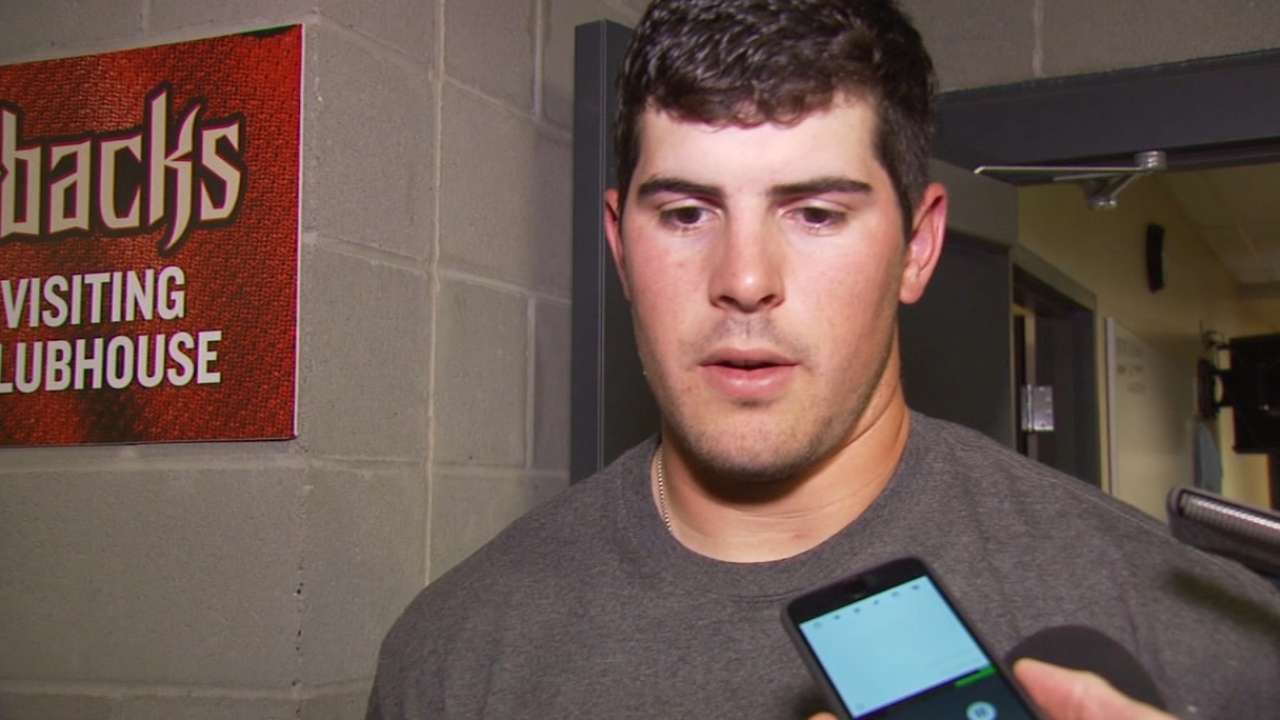 SCOTTSDALE, Ariz. -- In Spring Training, when pitchers aren't necessarily pitching to the situation and results don't matter, there's one surefire way to evaluate a young hurler: keep an eye on the catcher's mitt.
As White Sox top prospect Carlos Rodon labored through the first inning of Monday's 6-2 loss to the D-backs, catcher Kevan Smith was all over the place on the receiving end of Rodon's fastballs.
But Rodon, the club's first-round Draft pick in 2014 and No. 1 prospect, according to MLB.com, did what big league pitchers do: he made an adjustment.
Between the first and second innings, Rodon made a point of closing his front shoulder and extending his throwing arm. The difference was palpable.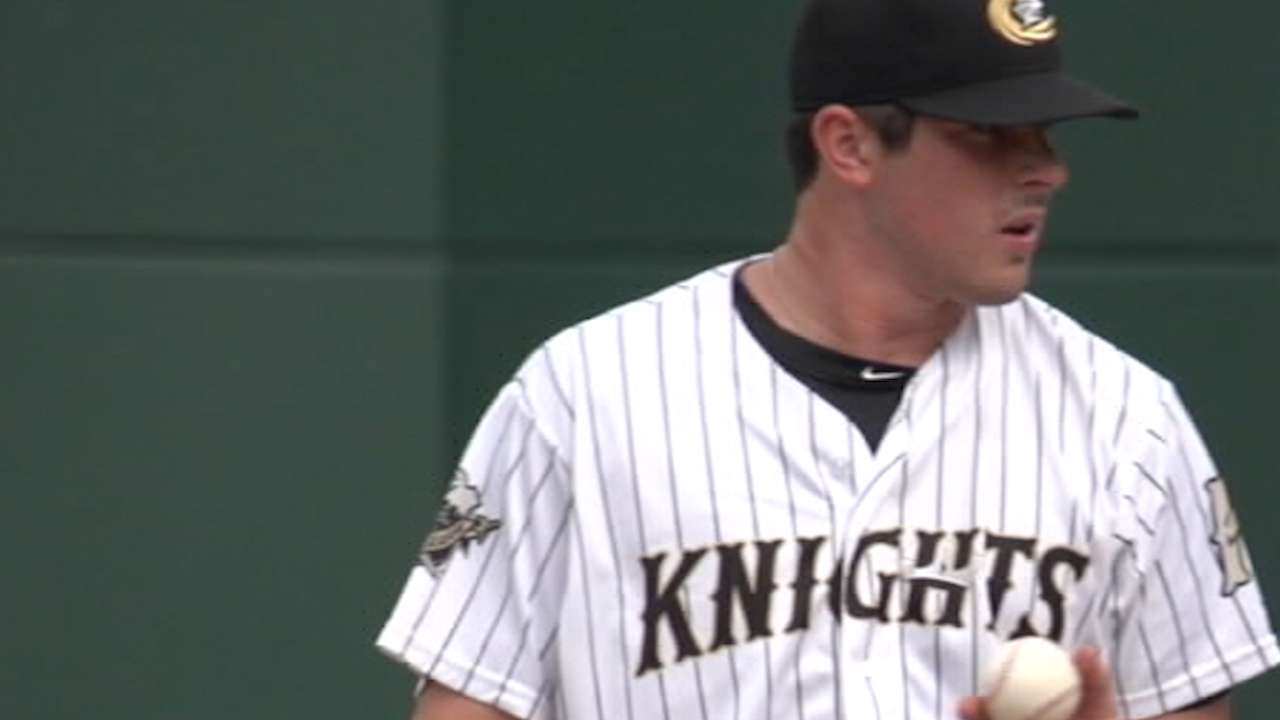 In the first inning, Rodon surrendered two runs and threw just nine strikes in 22 pitches. But he followed that with a pair of shutout frames on 27 total pitches -- 19 for strikes.
"I'm starting to get comfortable with [facing big league hitters]," said Rodon, who threw 15 extra pitches in the bullpen after his start. "Today, I was real comfortable -- no butterflies, a normal game, pitching again. It just took a little while to settle in -- fastball command, of course."
With Chris Sale out of action through Opening Day, the White Sox have a vacancy in their starting rotation. The battle for that final spot figures to come down to Rodon and veteran right-hander Brad Penny.
"I'm not really looking at that, to be honest," Rodon said. "I'm just going day by day. Like I've been saying, whoever puts us in the best position to win, I'm all for it. If it's Penny, good for him, because he's going to help us win. If it's me, so be it."
White Sox manager Robin Ventura acknowledged that the club is wary of making Rodon a Major League starter solely to fill the void left by Sale. If Rodon isn't completely ready, the White Sox would almost certainly prefer to start the season with Penny in the rotation -- even if Rodon gets better results this spring.
"The last thing you want is to bring him up if he's not ready, just to throw him in a game and send him back down," Ventura said. "A guy like him -- he worked so hard to get to this point. We don't want it to be a short stint. We want him, when he comes up, [to be] ready to go."
Having pitched at North Carolina State for three seasons, Rodon is more developed than most of his peers taken in last year's Draft.
But Ventura took that one step further. He thinks Rodon is advanced even among players his age, given his physical tools and mental makeup.
"He's a more mature kid than a lot of guys that come in here," Ventura said. "He's a horse. He's big and strong. All those things you'd like to see in a pitcher, he has. I think that will help as far as endurance and anything else that goes into pitching. Guys that are big and strong like him last longer and pitch deeper into games."
AJ Cassavell is a reporter for MLB.com. Follow him on Twitter @ajcassavell. This story was not subject to the approval of Major League Baseball or its clubs.