MLB.com Columnist
Megan Zahneis
Nothing but fond memories of Kansas City for Butler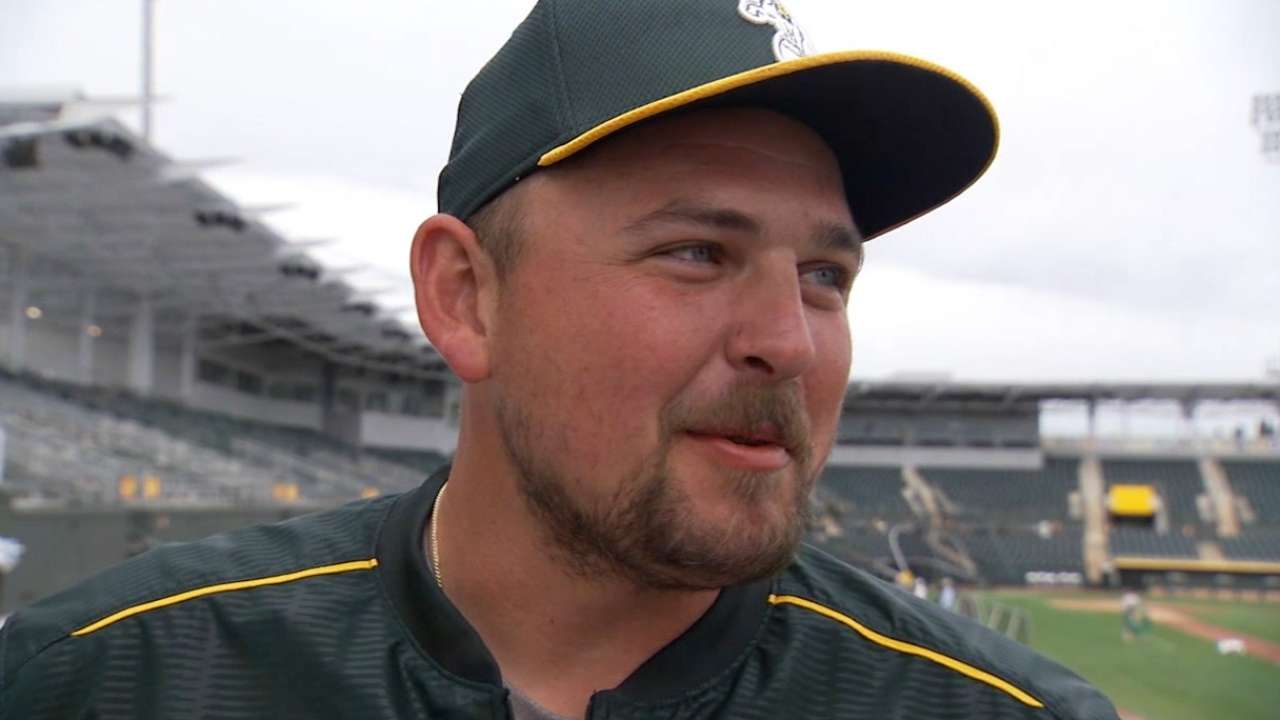 SURPRISE, Ariz. -- Billy Butler bounded into a side door at the Royals' Spring Training complex just after enthusiastically greeting the Royals' clubbie scrubbing shoes outside and posing for a photo with a young girl dressed in Royals garb.
It was almost as if nothing had changed. Except, of course, Butler's place of employment.
On this day, the longtime K.C. fan favorite's windbreaker and cap were green, not blue.
Butler made a trip along the color wheel and the baseball continuum this offseason when he signed a three-year pact with the Athletics in November, the Royals having declined his club option.
On Friday, the Kansas City faithful -- and the Royals themselves -- were reunited with the first baseman/designated hitter, if only for a few innings of a spring fling in the desert.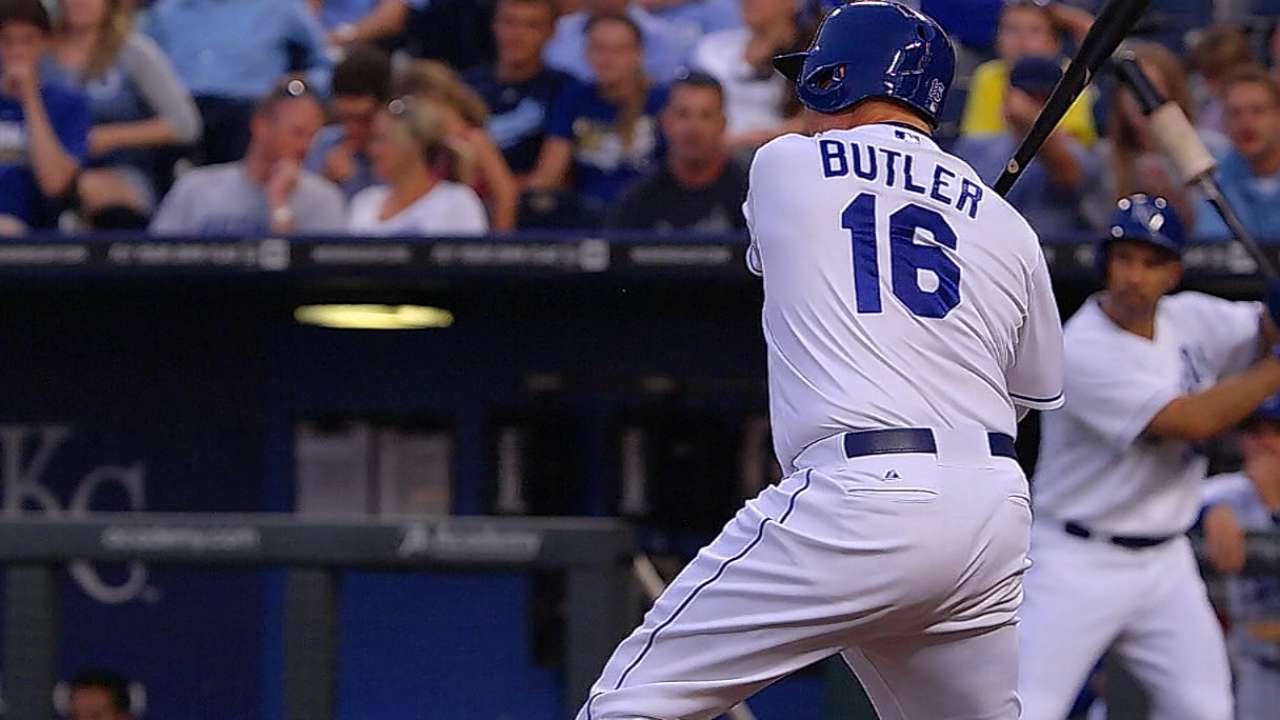 And boy, do they miss him.
Butler was stopped in a hallway in the Royals' clubhouse facility at least three times during the span of a three-minute interview with MLB.com, including a 30-second powwow with ex-teammate Alex Gordon.
Everywhere he went, Butler encountered familiar faces -- from clubhouse attendants to reporters covering the team to former teammates.
"It's great to be here. I have a lot of close friends in this clubhouse. I played with a lot of them for a long time. Now that I'm on the other side of it, we get along great. We've got friendships for life," Butler said. "Baseball's great. It gives us the ability to be around each other for eight months out of the year. Special bonds form."
Butler, whose eight years of Major League service time all came in a Royals uniform, certainly won't forget the October run he enjoyed in 2014.
"It's just the first time I got to see these guys since we were American League champions," he said. "These guys get to interact every day and reminisce on that. It's good to rekindle some of that.
"We accomplished a lot here together. That's what means the most to me."
In fact, the move to Oakland still seems surreal to Butler, who referred to his Royals years in present tense.
"We go out there and we're playing for each other and we trust each other … It's awesome," Butler admitted.
Consider the verb-tense confusion a sign: As much as "Country Breakfast" looks forward to making his mark and his home in Oakland, part of his heart will always belong in Kansas City.
Don't worry, K.C. He misses you, too.
Megan Zahneis is a columnist for MLB.com. This story was not subject to the approval of Major League Baseball or its clubs.