MLB Pipeline checks in from Marlins camp
Hard-throwing Kolek stands out as club gets to work on molding young talent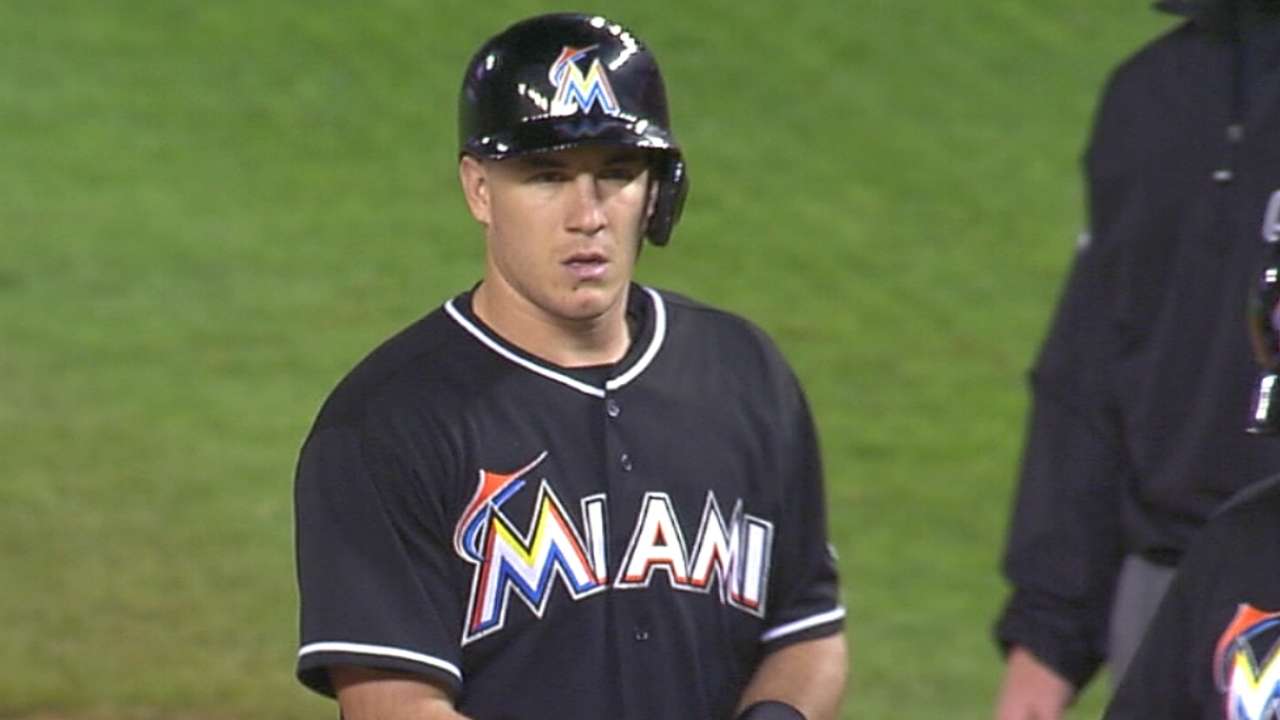 Every Spring Training, prospects get a chance to show what they can do as they prepare for the season ahead. Some are competing for jobs in big league camp, while others are prepping for the season as they vie for spots at Minor League affiliates throughout the team's system. MLBPipeline.com is visiting all 30 camps this spring. Today, we check in on the Miami Marlins.
JUPITER, Fla. -- The Marlins dipped into their farm system at last year's Trade Deadline and again in the offseason to augment their Major League roster with players such as Jarred Cosart and Dee Gordon.
Those moves came at the expense of some of their top prospects, however. Gone are left-hander Andrew Heaney and third baseman Colin Moran, the team's top picks in the 2012 and '13 First-Year Player Drafts.
MLB Pipeline Spring Training Reports
While the trades left Miami's farm system a bit thinner, vice president of player development Marty Scott said the club worked hard to rebuild the depth in the upper levels of the Minor Leagues, and he thinks Triple-A New Orleans could be in the mix for a playoff spot in the Pacific Coast League. Further down the system, he sees a new wave of young talent building.
Before the trades began, the Marlins added a slew of toolsy, high-upside players in the 2014 Draft, led by hard-throwing right-hander Tyler Kolek. Scott said the club had selected a lot of college players in years past, but it went for more high school players last June. So there's a large group of young players with raw talent.
"There's a lot of kids coming," Scott said. "I just know that there's help on the way. Because of the number of trades we made this year, it's all going to filter up and within a year or two, we'll be back top to bottom as far as depth goes. And if we have to trade some more to get some quality Major League talent in, we will. If we have holes here, there will be guys here to fill those holes."
Camp standouts
Left-hander Justin Nicolino and second baseman Avery Romero, two of Miami's best prospects, have played well during their time in Major League camp. Nicolino has struck out three batters in two innings and Romero hit a three-run home run.
Though Brian Ellington didn't get into a Grapefruit League game, he made the most of his time with the Major Leaguers before getting reassigned to Minor League camp last week. Building on an impressive showing in the Arizona Fall League, Ellington turned some heads with his powerful fastball.
"He's had some nerves, like anybody, but every day that I do see him, he says something about this being the greatest experience," Scott said. "He's come a long way, and people are very excited about his development."
Breakout candidates
Justin Bohn, SS: A seventh-round pick in 2013, Bohn struggled at the plate during his professional debut, but he got back on track in 2014. He advanced to Class A Advanced Jupiter and impressed scouts with his performance in the Arizona Fall League. If Bohn can build on his success last fall, he has a chance to raise his profile.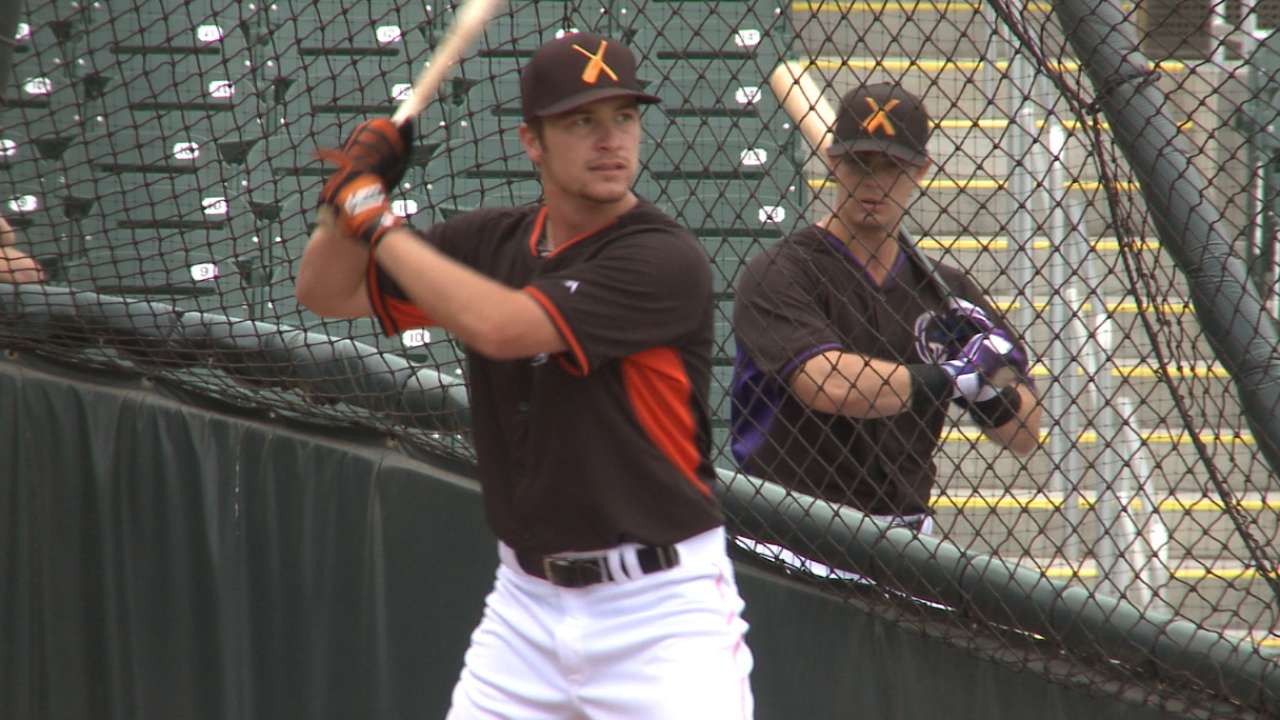 Brian Schales, 3B: Though Schales didn't have a lot of buzz going into the 2014 Draft, the Marlins liked what they saw from the Southern California high school star and selected him in the fourth round. His makeup, understanding of the game and simple swing give him a good chance to make a smooth adjustment to the professional ranks.
Three questions with Kolek
Miami selected Kolek with the second overall pick of the 2014 First-Year Player Draft. He was known as one of the hardest-throwing pitchers in Draft history, with his fastball regularly clocked at 100 mph or more.
MLBPipeline.com: What has your first Spring Training as a professional been like?
Kolek: It's been a really fun experience. I went through instructional league last year after the season. It's basically the same thing. There were fewer guys in early camp, so there was more one-on-one time, which was nice.
MLBPipeline.com: How did the offseason go? And what have you been working on?
Kolek: I think it's been amazing. This offseason, I worked on a new grip for my changeup, and it's been good every day. My curveball has been there. It's really starting to show off and get to be a great two-strike pitch.
MLBPipeline.com: What are you looking forward to about this season?
Kolek: I played in the Gulf Coast League last year and got acclimated a little bit. But it was mainly guys from my age group. I want to face better hitters, get hit around a little bit, learn new things, experience stuff and get better.
Teddy Cahill is a reporter for MLB.com. Follow him on Twitter at @tedcahill. This story was not subject to the approval of Major League Baseball or its clubs.