Maddon, Szczur have sights sets on Nova, Lafayette
Alma maters will match up in NCAA basketball tournament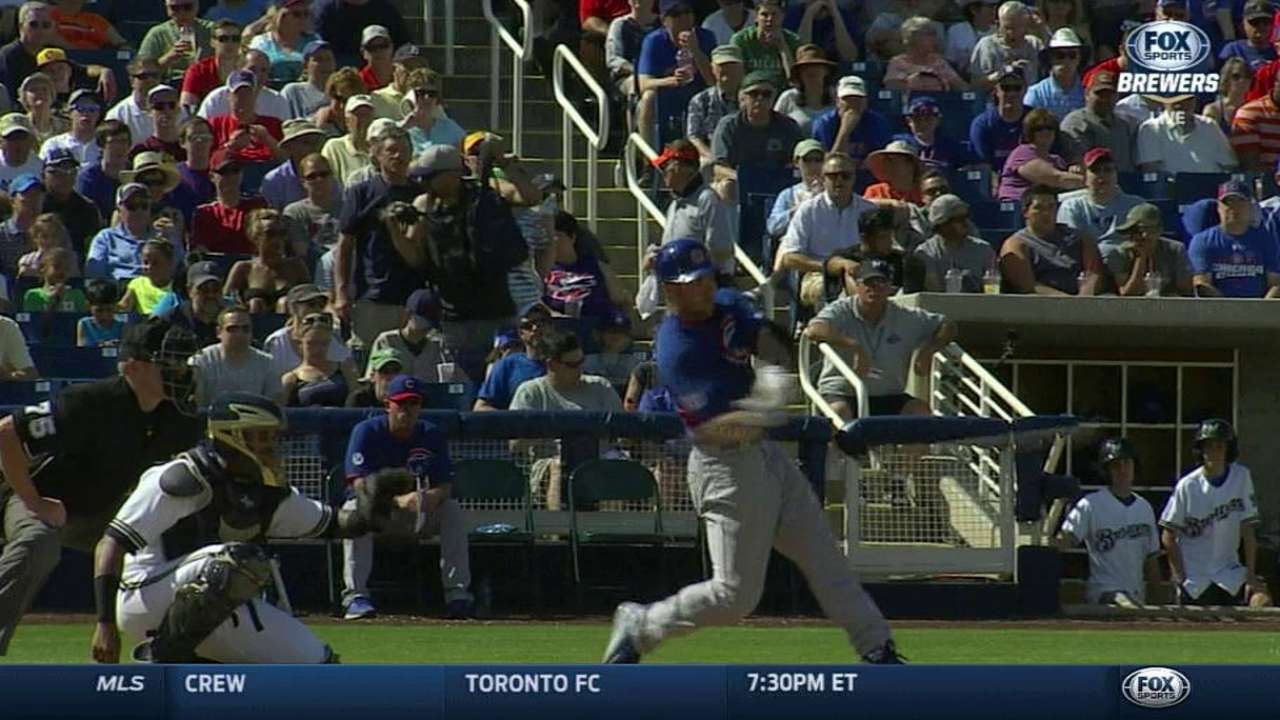 PEORIA, Ariz. -- It'll be Villanova vs. Lafayette in the first round of the NCAA men's basketball tournament, which matches Cubs outfielder Matt Szczur's school against manager Joe Maddon's.
Szczur starred at Villanova, the No. 1 seed in the East regional, and he challenged the manager on Monday.
"I said, 'Skip, it's Nova versus Lafayette, what have you got?' He smiled," Szczur said. "We'll figure something out. He wants points. I know Nova is a powerhouse this year."
The Wildcats are 32-2 this season; Lafayette is 20-12.
"It's nice to see us back in the dance," Maddon said. "It's not going to be easy but I'm proud of the boys for getting it done. [Lafayette] is more of an academically oriented admission system as opposed to just bringing guys in. It's impressive what they've done."
Maddon joked that they'd have a friendly wager, so if Lafayette wins, Szczur has to wax the manager's car.
"I'm not going to wax his -- I'll pay somebody to wax his," Maddon said.
Was Szczur doing some trash talking?
"He was smiling profusely," Maddon said. "For me, that's trash talking from him."
Carrie Muskat is a reporter for MLB.com. She writes a blog, Muskat Ramblings, and you can follow her on Twitter @CarrieMuskat. This story was not subject to the approval of Major League Baseball or its clubs.