Halladay looking toward new career in psychology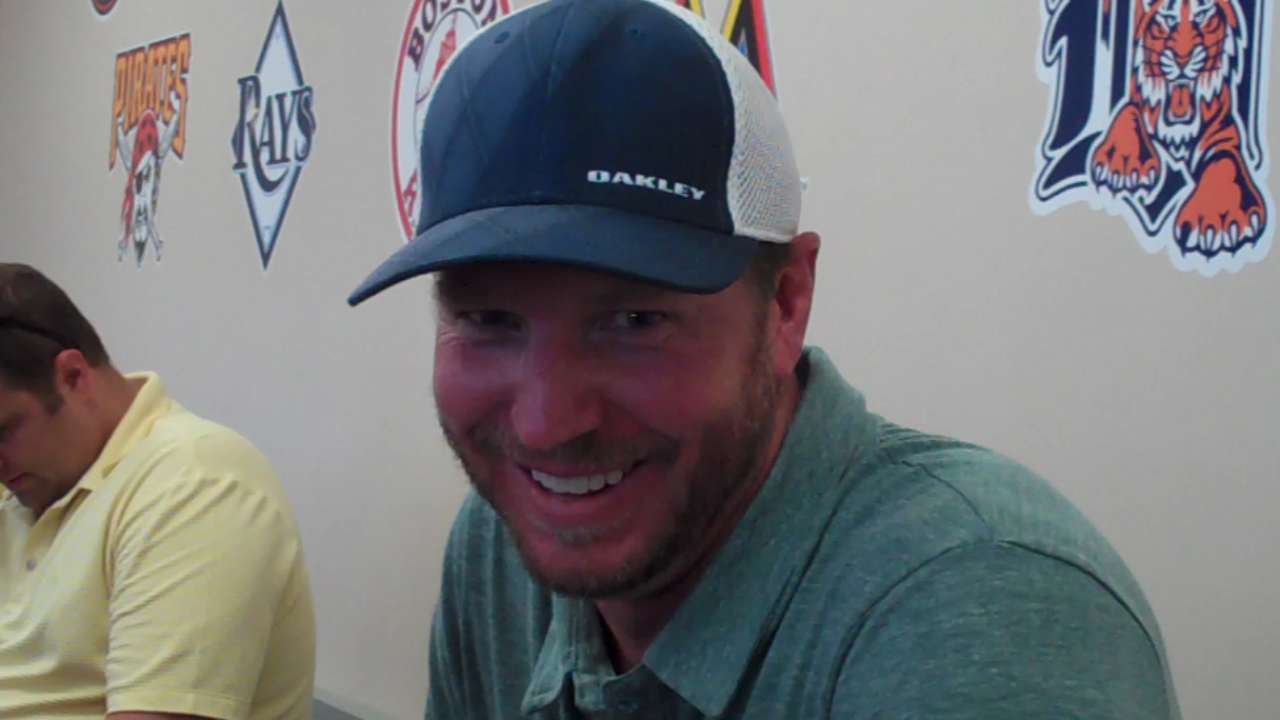 CLEARWATER, Fla. -- The Phillies expected Roy Halladay to be in uniform this spring as a guest instructor, but he has other plans.
Halladay said Monday he is more interested in a post-pitching career as a sports psychologist, filling the void Harvey Dorfman left when he died in 2011.
Halladay dropped into Phillies camp Monday to speak with Phillies general manager Ruben Amaro Jr. and hang in the clubhouse with some of his former teammates.
"I want to make sure that I'm ready to help people if I do get involved, and that I have all the tools I need to do it," Halladay said.
That involves enrolling in sports psychology classes online and at the University of South Florida.
"I'm looking forward to it," Halladay said. "I learned so much from Harvey. I feel like that's where I can help the most. I think there are some times where I would get into the mechanics -- I still love that part of it -- but I honestly think, there are so many young kids, young players that have all the tools, they're just lacking what it takes to be successful up here. There's just nobody out there doing what Harvey did. That's something that I think baseball needs. I was fortunate."
What are those players lacking?
"Mental fortitude, an awareness, that extra edge," Halladay said. "That's what Harvey taught that was so valuable, and really I feel more of a responsibility to share what I learned from him than anything. Because he is unable to do it and there is nobody out there teaching the way he taught or the principles he taught. It's so basic. It is a weapon. It is absolutely a weapon."
Todd Zolecki is a reporter for MLB.com. This story was not subject to the approval of Major League Baseball or its clubs.