Hawkins attracting Ventura's attention in camp
First-round pick in 2012 shows willingness to learn
PEORIA, Ariz. -- White Sox prospect Courtney Hawkins received the biggest praise a prospect could hope to earn from his big league manager on Monday.
Asked which player stood out the most as a pleasant surprise during camp, White Sox skipper Robin Ventura went right to Hawkins.
"His attitude and how he goes about it -- he's kind of soaking up everything as he's here," Ventura said. "He's in the dugout, he's always around. That's the big thing for young kids is their eagerness to be out there and learn."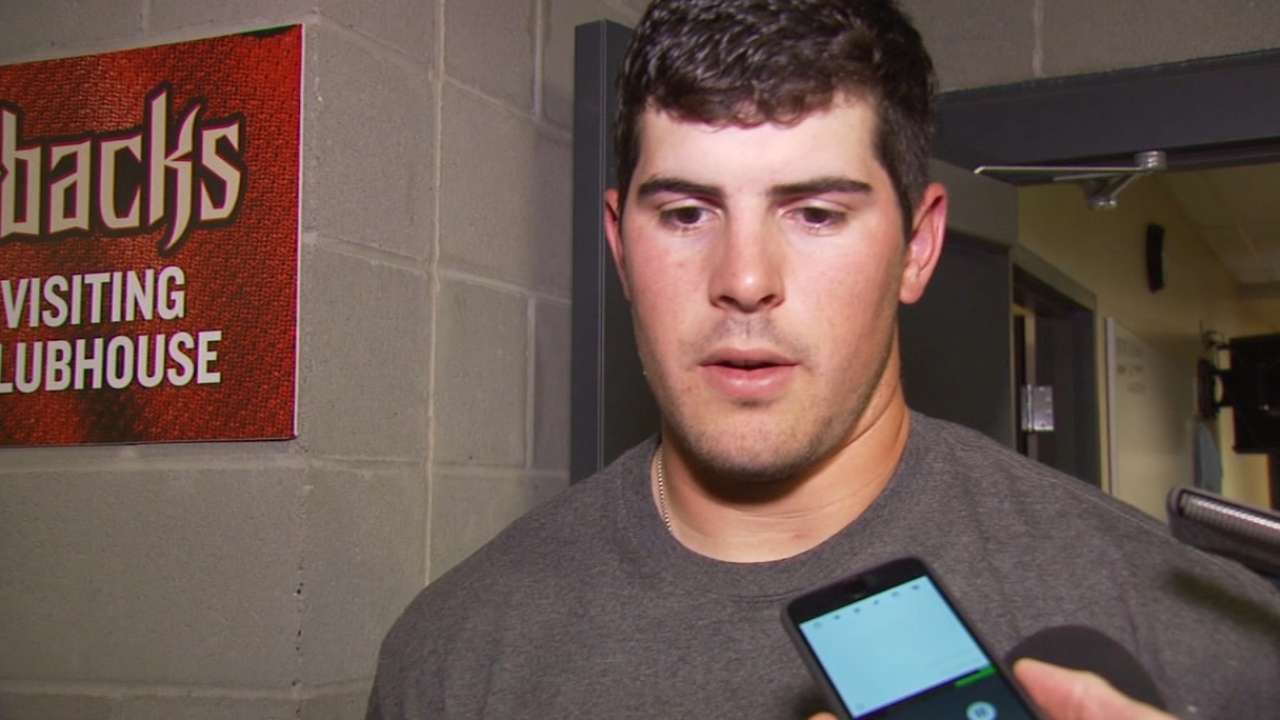 Entering Monday's contest -- which Hawkins started in left field -- the 21-year-old outfielder had nine hits in 21 at-bats, three of them for extra bases (two doubles and a home run).
Taken in the first round (No. 13 overall) of the 2012 First-Year Player Draft, Hawkins is currently ranked by MLB.com as the No. 9 prospect in the White Sox organization. For Class A Advanced Winston-Salem, Hawkins batted .249 with 19 home runs last season.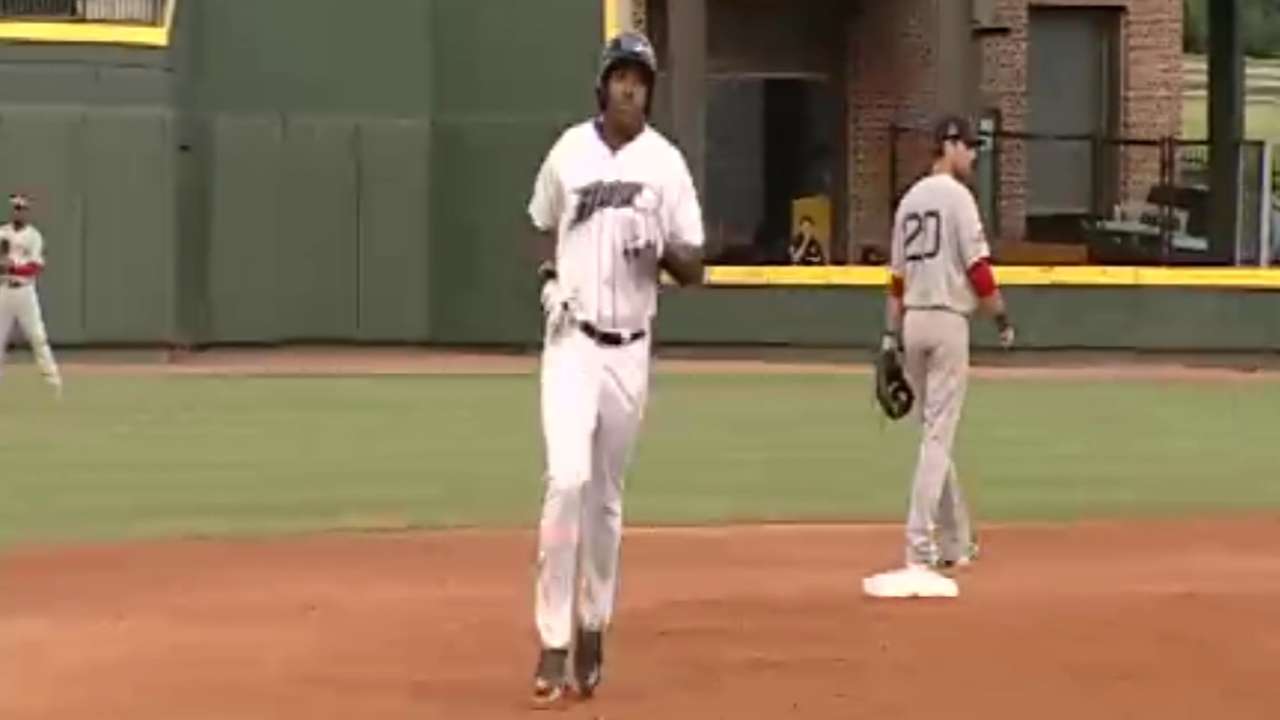 "The biggest jump as far as somebody coming in this spring has been Courtney," Ventura said. "With Mike Taylor retiring, he gets a lot more at-bats, and I think he's made some adjustments, even now, while he's been here."
MLB.com projects Hawkins' big league ETA as sometime in 2015. He'd obviously have to make a significant jump from Class A, but he's certainly proving he might be capable of it, given his exploits this spring.
Other Monday news:
• White Sox reliever Nate Jones continued to throw from flat ground in his recovery from last July's Tommy John surgery. There's still no timetable for a return, and Ventura was only willing to go so far as to say he expects Jones back "sometime in the middle of the year."
Jones only made two appearances last season after he missed the early part of the campaign following back surgery. In three seasons with the White Sox, the right-hander has a 3.55 ERA with a 1.33 WHIP.
"It'd almost be like trading for a guy, if you're able to get him back at full strength and then add him to the bullpen," Ventura said.
• Alexei Ramirez had the day off Monday, which could be something we see more frequently this season than the past. The 33-year-old Ramirez has averaged 153 games over his seven big league seasons, including 158 games in each of the past four campaigns.
"Sometimes you like [the day off], sometimes you don't -- but sometimes you need it, too," Ventura said. "I don't think you necessarily want to go in and ask for one, but if it's really what the team needs, we have enough guys here to do that with him."
AJ Cassavell is a reporter for MLB.com. Follow him on Twitter @ajcassavell. This story was not subject to the approval of Major League Baseball or its clubs.