Price rebounds with smooth start against Cards
Left-hander K's five across four scoreless innings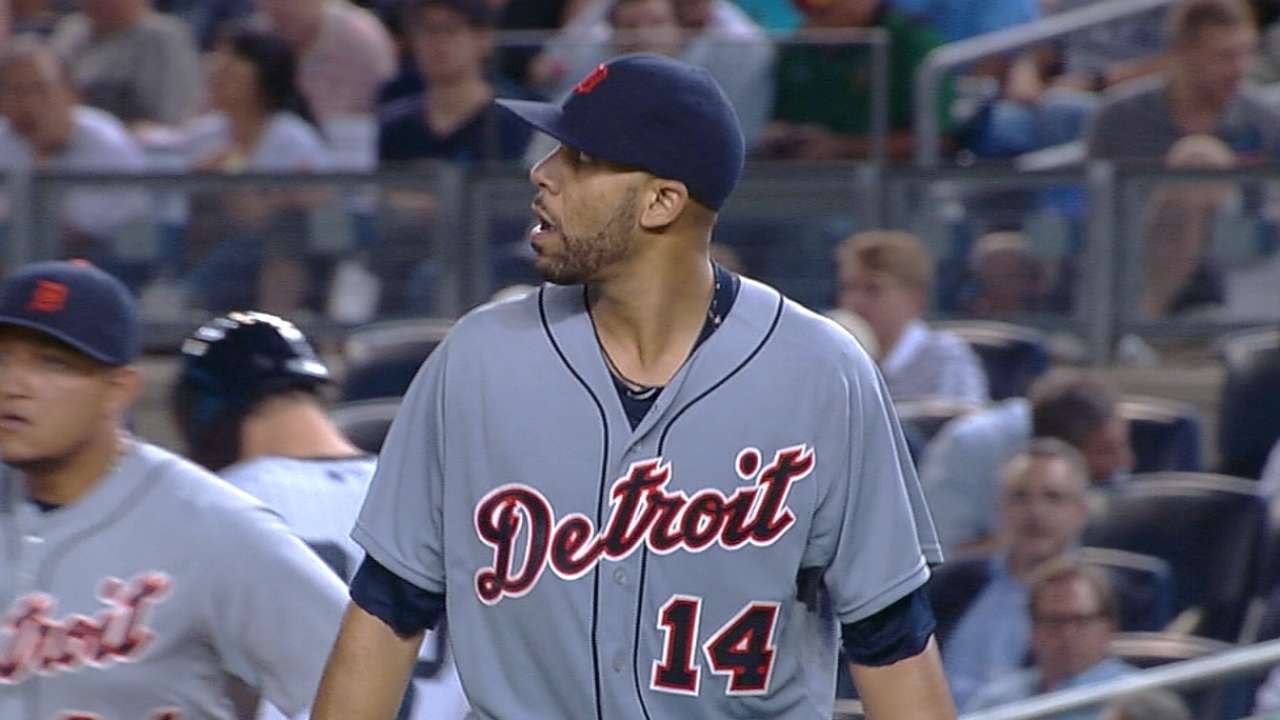 JUPITER, Fla. -- Cardinals right-hander John Lackey's Grapefruit League debut was perfect and Tigers lefty David Price's third outing this spring wasn't bad either.
The two veteran pitchers looked to be in midseason form Monday during the Cardinals' 1-0 win against the visiting Tigers at Roger Dean Stadium in Jupiter.
Lackey, obtained by the Cardinals last July in a trade with the Red Sox, made the first of what is expected to be four Spring Training starts after requesting to be put on a slower spring program in order to prepare for the regular-season grind. He tossed three perfect innings, retiring all nine batters that he faced and registered four strikeouts. Of the 37 pitches he threw, 27 went for strikes.
Price, who the Tigers also acquired last summer in a trade with the Tampa Bay Rays, rebounded from a shaky outing last Wednesday against the Nationals by tossing four shutout innings. The southpaw gave up only one hit and a walk while notching five strikeouts in his 48-pitch outing.
The Cardinals broke a scoreless tie in the bottom of the sixth inning on Pete Kozma's RBI single, scoring Randal Grichuk from second.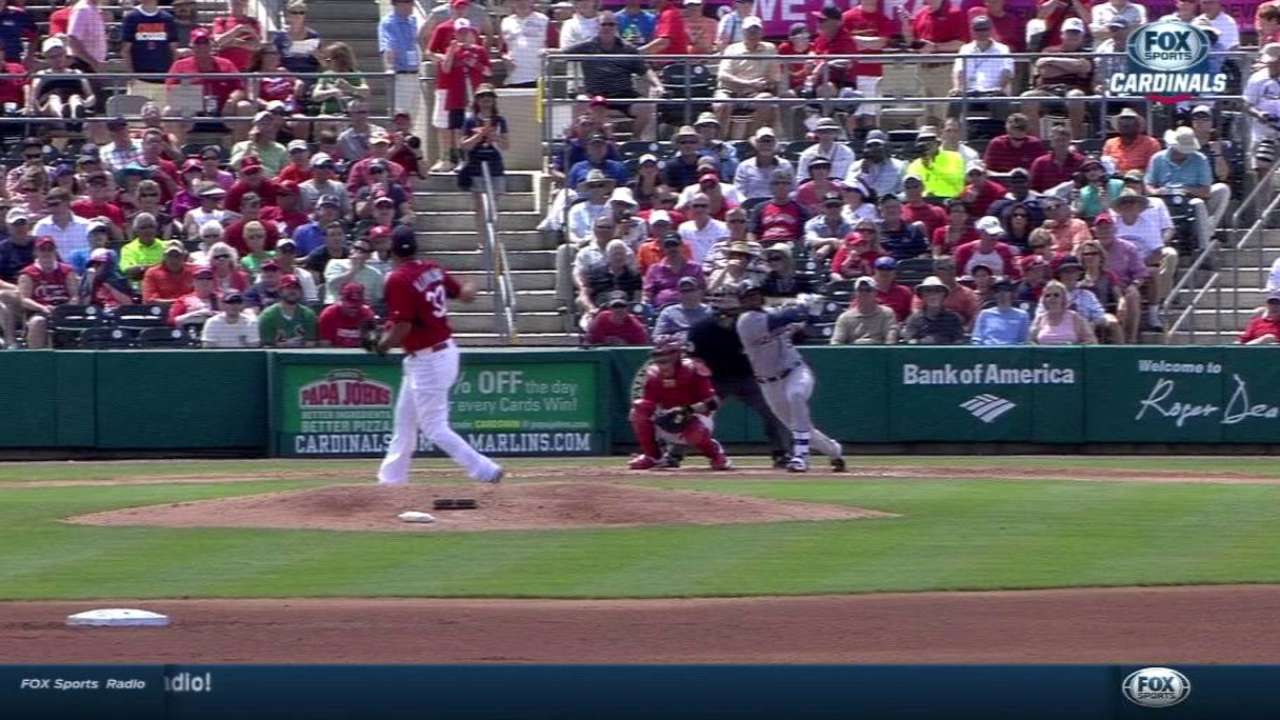 Detroit had a runner in scoring position in the top of the fifth when Yoenis Cespedes led off the inning with a double, but the Tigers were unable to push him across when Carlos Villanueva got Aaron Westlake to fly out to right field, stranding Cespedes at third.
Up next: The Tigers return to Lakeland for a day, just long enough for Justin Verlander to get in his work during his third start of the spring, a 1:05 p.m. ET meeting with the Nationals on Tuesday at Joker Marchant Stadium. Verlander, who appears to be on track for another Opening Day assignment, will pitch opposite Stephen Strasburg. Joba Chamberlain will pitch in relief for the first time since last Friday. Listen to the game via MLB Gameday Audio, and over the air on AM 1270 in Detroit.
Steve Dorsey is a contributor to MLB.com. This story was not subject to the approval of Major League Baseball or its clubs.