Sarah's Take: Defense key to Dodgers taking next step
People often ignore the importance of defense in baseball. No team can win in the playoffs when it gives the other team scoring opportunities.
Playing good defense can lessen the stress on the offense and pitching. Most baseball people believe a player with decent physical skills can be a good defensive player. This may be true, but the player must have the willingness to work hard on it and understand his defensive play can contribute to the ability of his team to win games.
For the past two years, the Los Angeles Dodgers had poor defense, which contributed to their postseason disappointments. In each of those years, the Dodgers committed the second-most errors in the National League. A poor defensive team doesn't make only physical errors, but it doesn't make all of the plays it should and commits mental errors.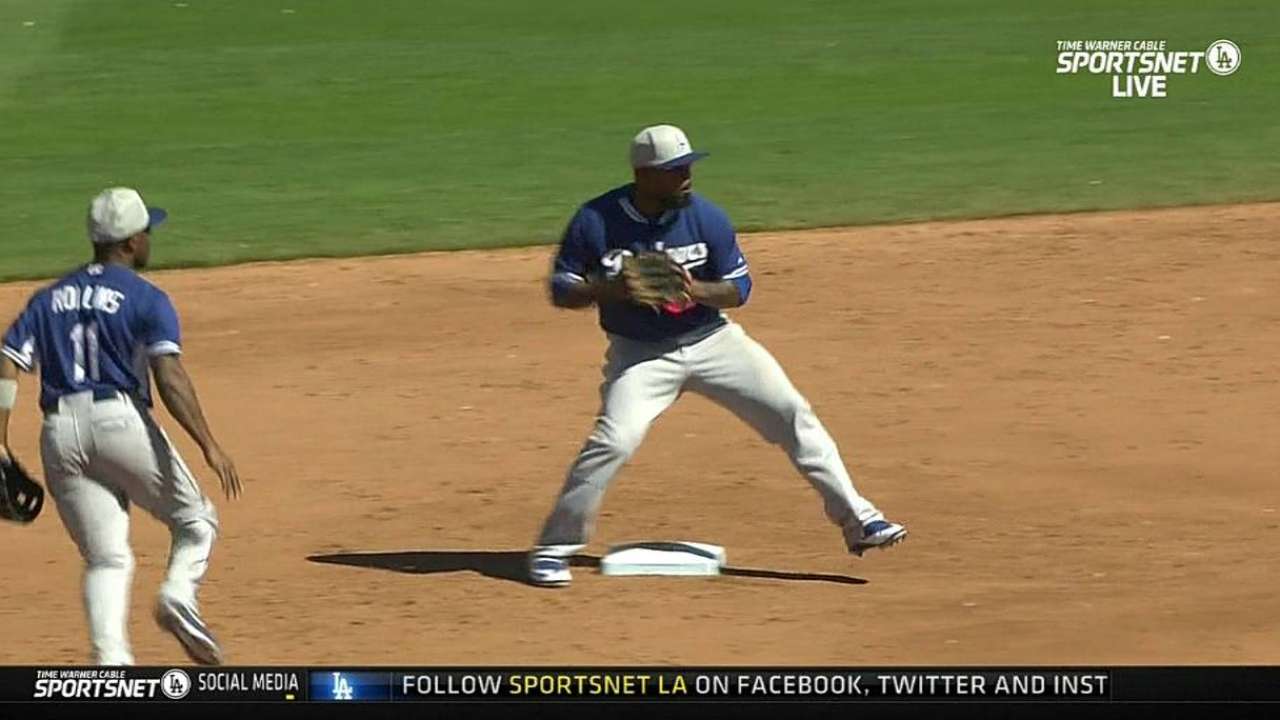 The box score doesn't show either a player who couldn't get to a ball that he should have, or when a player doesn't hit the cutoff man. These mistakes can allow the opposition to score more than it should have, or at least make pitchers face more hitters than they should. Facing more hitters tires the pitcher more quickly than necessary, forcing the manager to go to the bullpen earlier. By the end of the regular season, the pitching staff is exhausted, which makes getting outs in the postseason even more difficult.
Last October, when new team president Andrew Friedman and new general manager Farhan Zaidi took over the Dodgers, they knew the club had to improve its defensive play to have a shot at its first World Series appearance since 1988. Most of the subsequent roster overhaul was fueled by this goal.
I was not disappointed when the Dodgers didn't re-sign Hanley Ramirez. Yes, he can produce well offensively, even though 2014 wasn't his best performance at the plate. His body is fragile, requiring periodic rest and frequent trips to the disabled list. This can weaken a team's depth. But these shortcomings aren't why the Dodgers will be better off without Ramirez, who was a defensive liability at shortstop.
Jimmy Rollins, 36, is a superior defensive shortstop to Ramirez, who will play left field in Boston. During his 15-year career, Rollins has won four Gold Gloves. With his advanced age and playing the second-most physically demanding position in baseball, it would be understandable if Rollins' range had diminished over the years. But during Spring Training, it has been evident that his range remains very good. He looks like a ballerina around the second-base bag, even as he adjusts to playing with a different second baseman.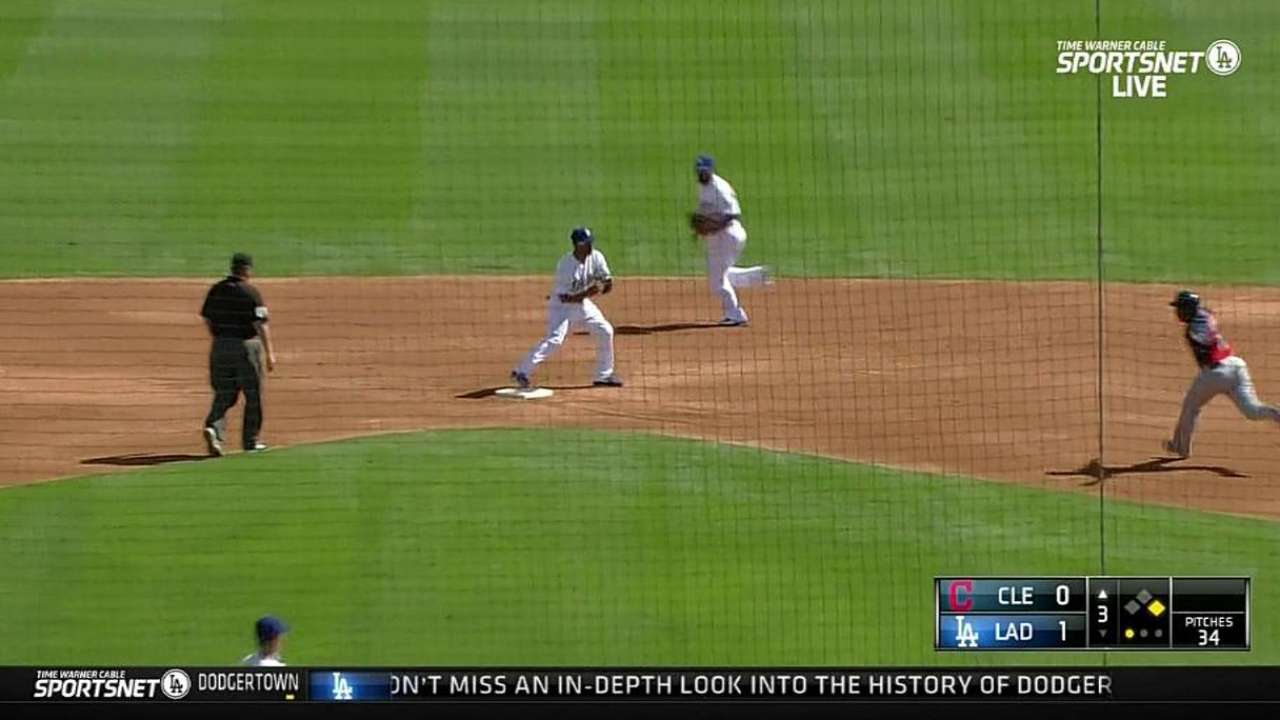 Even though Howie Kendrick did not win a Gold Glove as a member of the Los Angeles Angels, most baseball people consider him to be an excellent second baseman. He replaces Dee Gordon, who with his slight frame and style of play needed periodic rest to keep his energy up throughout the season.
Trading fan favorite Matt Kemp to the San Diego Padres didn't endear the new regime to most Dodger fans. After all, Kemp had the highest slugging percentage in the NL after the All-Star break in 2014. Despite winning two Gold Gloves as a center fielder, he hasn't been a great defensive outfielder. He never has gotten adequate jumps on fly balls. Before his left ankle injury, he had incredible bursts of speed enabling him to make eye-popping catches, but since his return from the career-threatening injury, he hasn't had that same speed.
When manager Don Mattingly moved him out of center field, Kemp complained. This winter, just before he was traded, he restated his desire to play center. If Joc Pederson demonstrates he can hit the curveball, he will play center. If not, Yasiel Puig or Andre Ethier have the ability to play the position well.
Sarah D. Morris can be reached at sarahmorris27@gmail.com. This story was not subject to the approval of Major League Baseball or its clubs.