Esky eyes Royals' record for consecutive games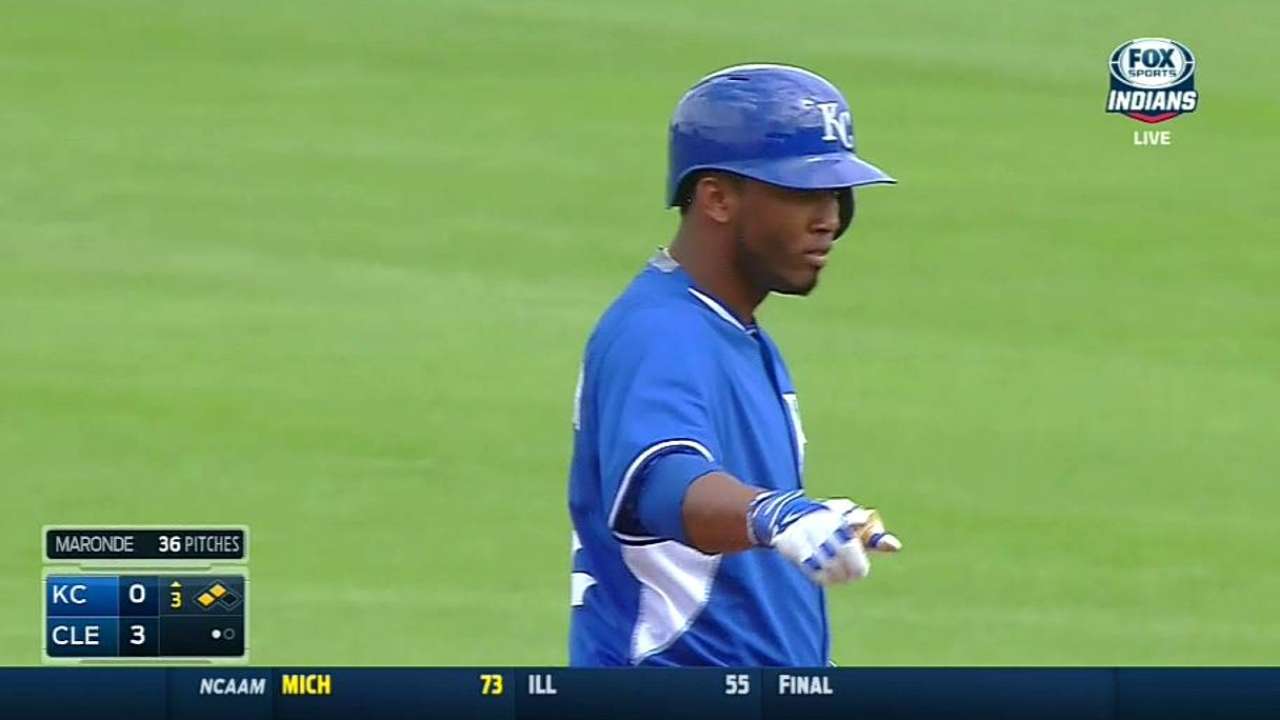 SURPRISE, Ariz. -- OK, so Royals shortstop Alcides Escobar is not exactly threatening Cal Ripken Jr.'s ironman streak just yet.
But Escobar does have a shot this season at the club record for consecutive games played, which is held by Johnny Damon (305).
Escobar played in all 162 games in 2014. And actually, he would be threatening Damon's record this April had Escobar not sat out two of the final three games in 2013, when he played in 158 overall.
The Royals' club record isn't exactly monumental, but when told about Damon's mark, Escobar admits he'd like to break it.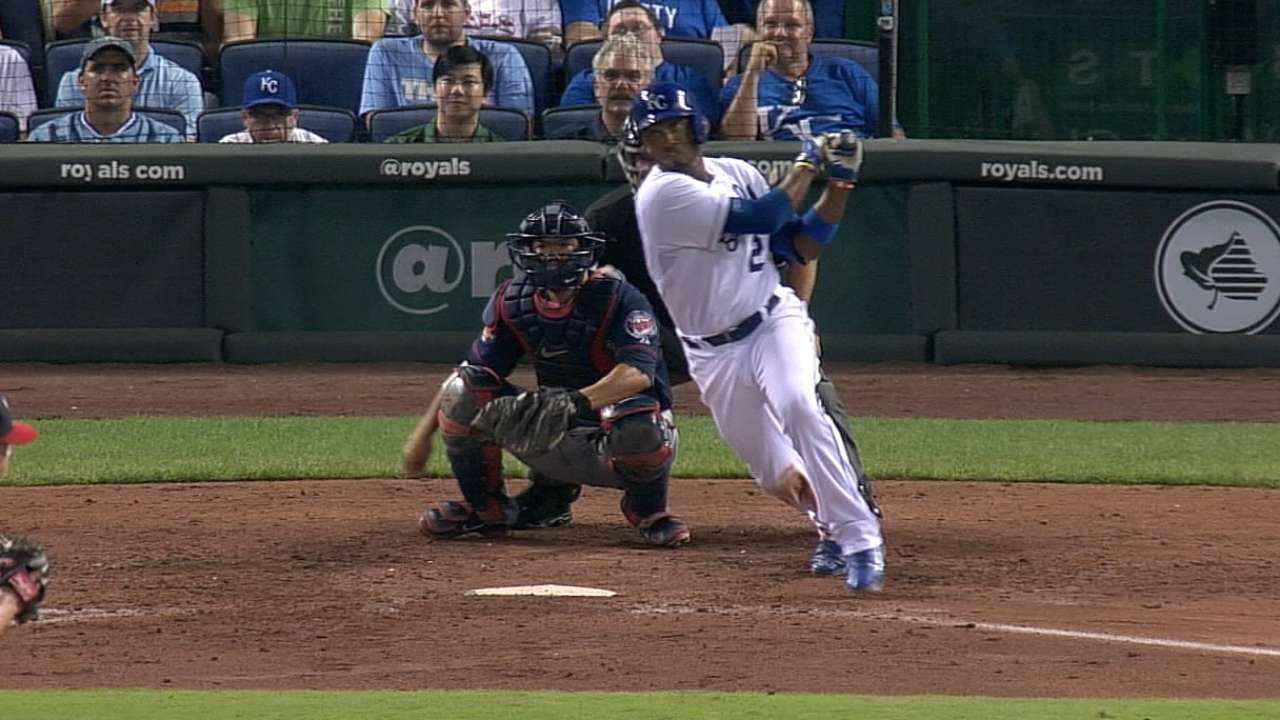 "It would be fun," Escobar said. "Any time you can get in the record book for a team, it's good. I'd like to."
Manager Ned Yost thinks it's a real possibility.
"He's just one of those guys who can play all 162," Yost said. "He played in all 162 last year. Why not do it again?
"He comes to the games not only ready physically, but he's ready mentally each game. He just doesn't take games off."
Not that Yost doesn't occasionally ask Escobar if he needs a break.
"Ned asks me sometimes if I need a day off," Escobar said, "and I just tell him, 'No, I want to play. I like to play.'"
And that's where the conversation ends.
"He knows his body well enough that he can play every day," Yost said. "He's one of those guys that has a body type that can withstand it. He's just built that way. He's very flexible and he takes great care of himself."
Still, playing shortstop every day -- the way Ripken did as well -- is very demanding on the body.
"There are certain positions where you can play every day and the chances are you won't get hurt," Yost said. "But at shortstop, Esky has guys sliding into him all the time, trying to take him out on double plays. He's diving for ground balls. He's tough."
Jeffrey Flanagan is a reporter for MLB.com. Follow him on Twitter at @jflanagankc. This story was not subject to the approval of Major League Baseball or its clubs.