Veteran Mets working to keep up morale after Wheeler's injury
Granderson, Cuddyer know the importance of staying positive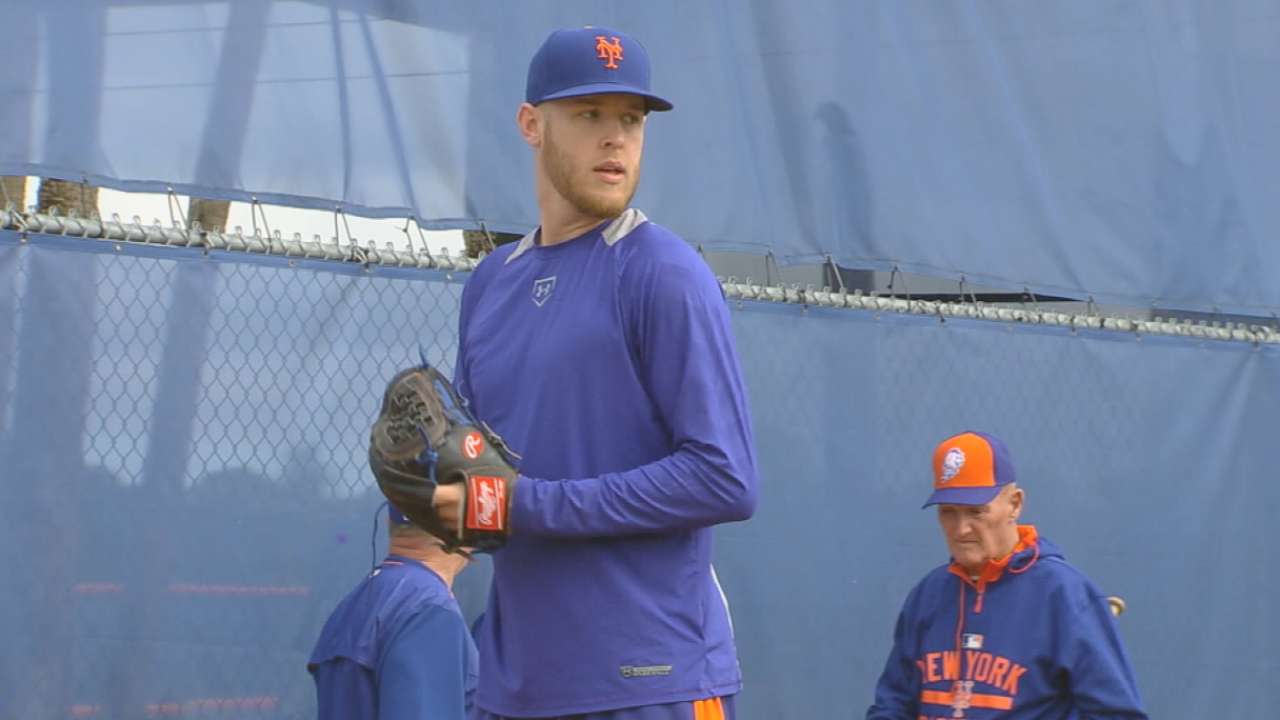 FORT MYERS, Fla. -- After the news of Zack Wheeler's season-ending UCL tear was announced early this morning, the somber atmosphere that prevailed inside the cramped Mets clubhouse at Jet Blue Park was as discernible as it was predictable.
But it didn't take long for two veterans the team is counting on for leadership this season -- both on and off the field -- to step up with support for their fallen teammate while maintaining a positive outlook on the upcoming season.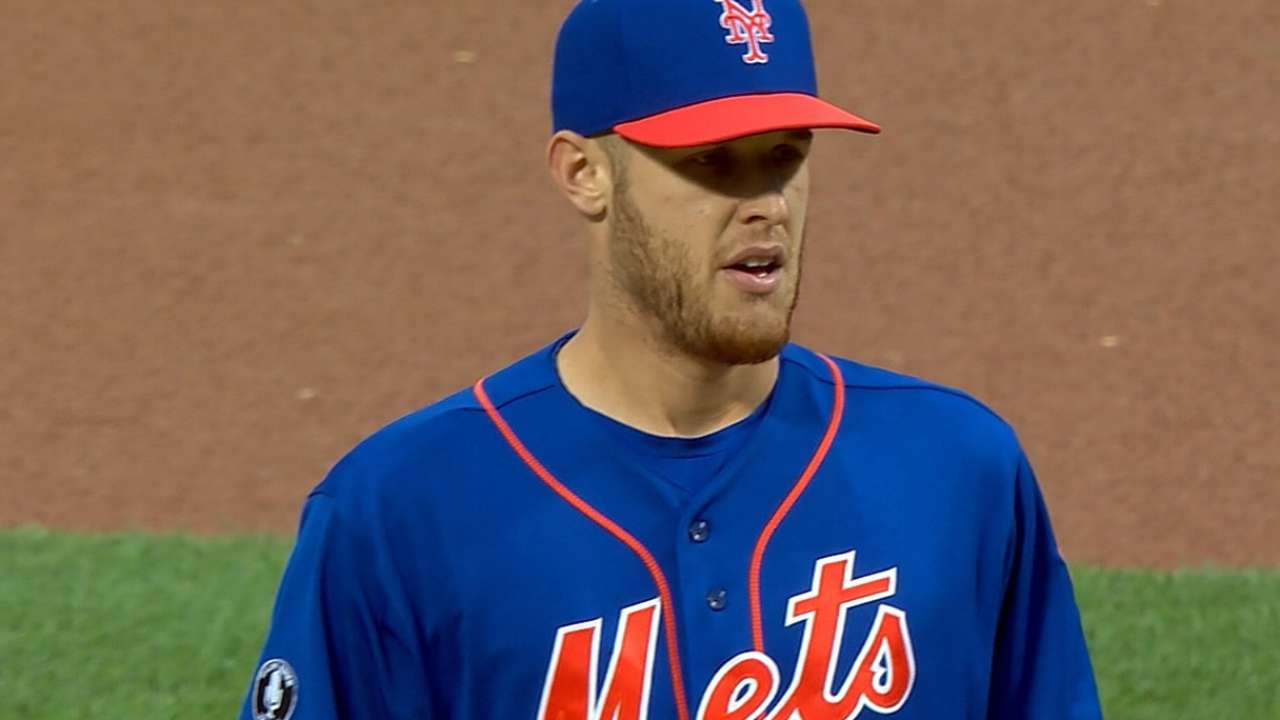 "It's definitely tough," said two-time All Star Michael Cuddyer, whom the Mets signed to a two-year contract during the past offseason. "You feel bad for him first and foremost. Forget the team, you feel bad for him on a personal level because he wants to be out there playing as well."
Does Cuddyer have any plans to ensure that spirits remain high in Mets camp?
"Yes, absolutely. As a collective group, it's important for the veterans to keep the morale up when things of this nature happen," he said. "Losing Zack is a huge blow to us, but this is why you have the depth in pitching that you stockpile, and this organization has done that. Hopefully we'll have guys be able to step up."
Second-year Met and three-time All Star Curtis Granderson offered similar sentiments when asked about the effect Wheeler's absence might have on the team.
"No one's going to feel sorry for us. You never want to have anybody get injured but we've got to keep going," said Granderson. "We've got to keep going out there and doing what we need to do and whoever ends up taking the ball -- literally in this situation -- has got to go out there and just do what they need to. They don't have to carry the team on their shoulders."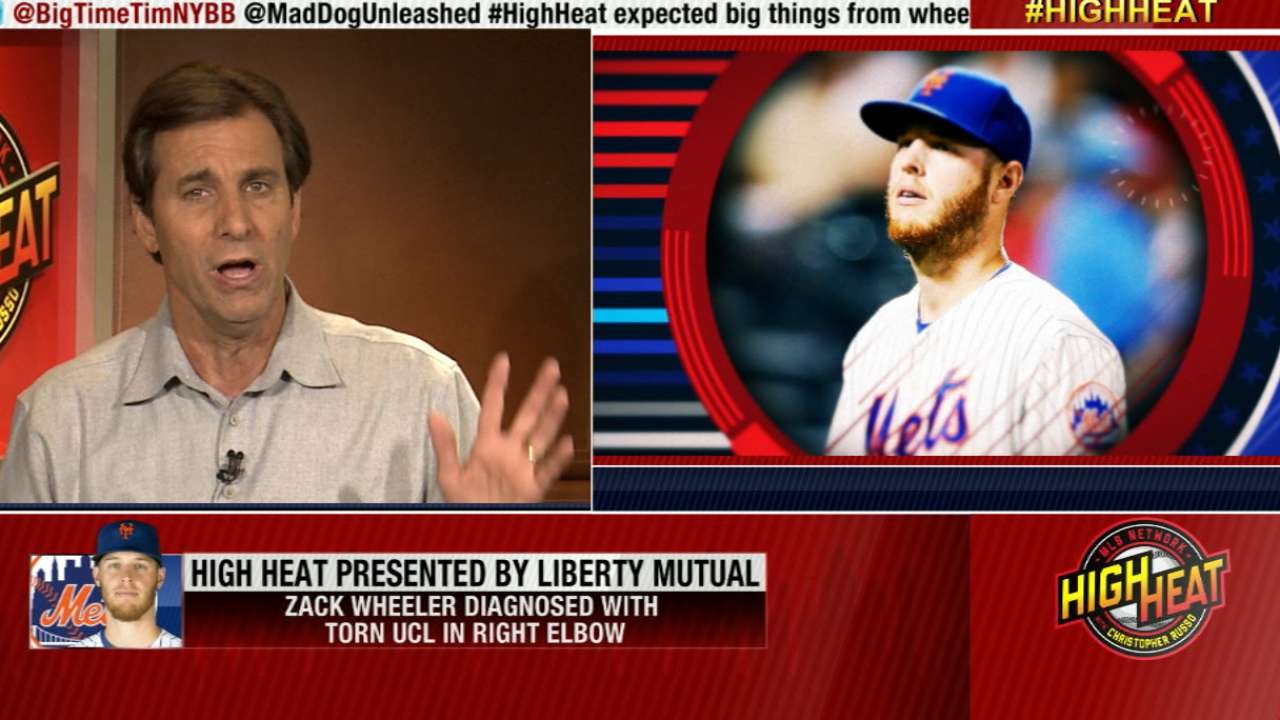 Granderson believes there's safety in numbers, and noted the large number of pitchers in camp who have shown promise this spring.
"We've got a lot of great arms and a lot of great position players so in the event that a player does happen to go down, Spring Training gives you a position to put people in that spot to hopefully take over," he said. "The great thing about this game is we have nine guys on the field at one time. We have 25 guys to pick from now. We're still at 40 guys actually, so you've got a little bit of a spread out side of things to decide what your team happens to be."
Michael Kolligian is a contributor to MLB.com. This story was not subject to the approval of Major League Baseball or its clubs.