Several players jockeying to win roster spots
Callaspo, Gosselin, Johnson, Terdoslavich, Cunningham, Perez, Almonte all in mix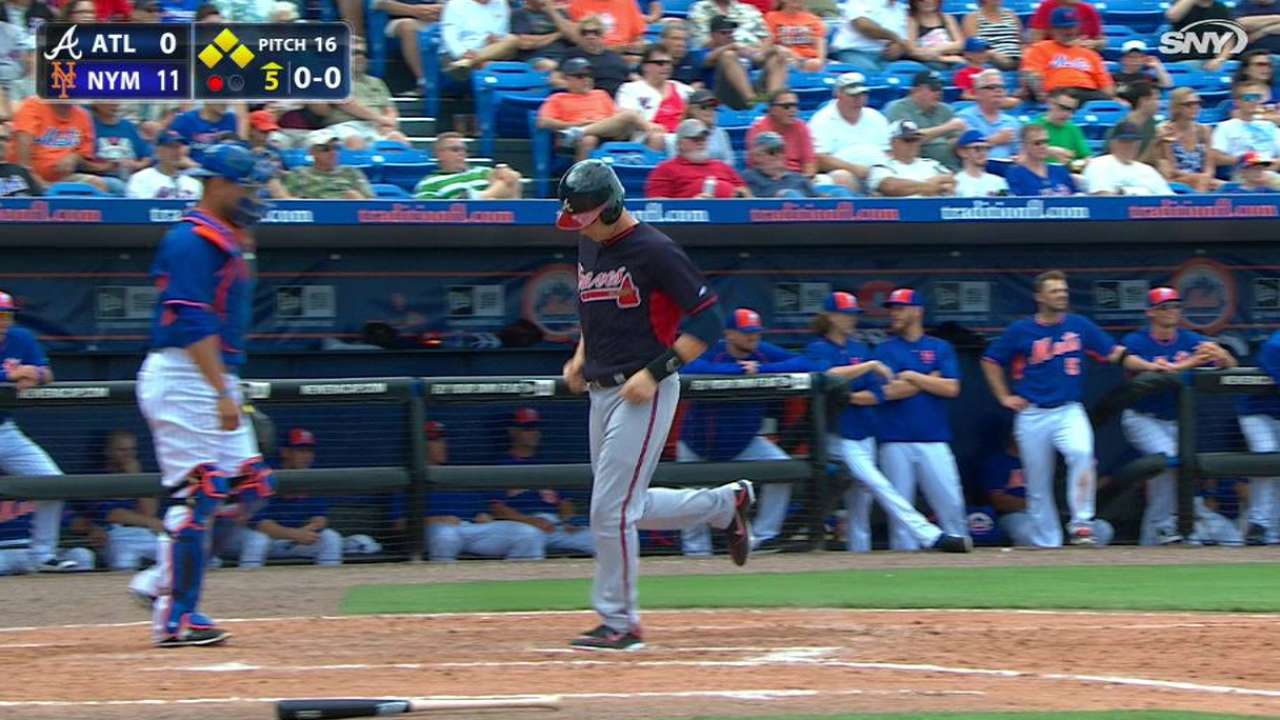 KISSIMMEE, Fla. -- Eric Young Jr. has proved that he can play center field and Jace Peterson has shown that he deserves to be in the lineup on a regular basis. But with Opening Day less than three weeks away, the Braves still have some interesting roster decisions involving position players.
As things currently stand, Freddie Freeman, Andrelton Simmons, Chris Johnson, Christian Bethancourt, A.J. Pierzynski, Jonny Gomes, Young and Peterson appear to be the only position players who seem destined to be on the Opening Day roster. Nick Markakis, who underwent neck surgery in December, would obviously fall into this category if he proves that he can indeed make all necessary preparations over the next few weeks.
Assuming the Braves prove to be right with their expectation that Markakis will be ready, they would still have four available spots on their roster for position players. One of those spots could be filled by Alberto Callaspo, whose guaranteed $3 million deal will likely trump his limited defensive ability and .115 (3-for-26) Grapefruit League batting average.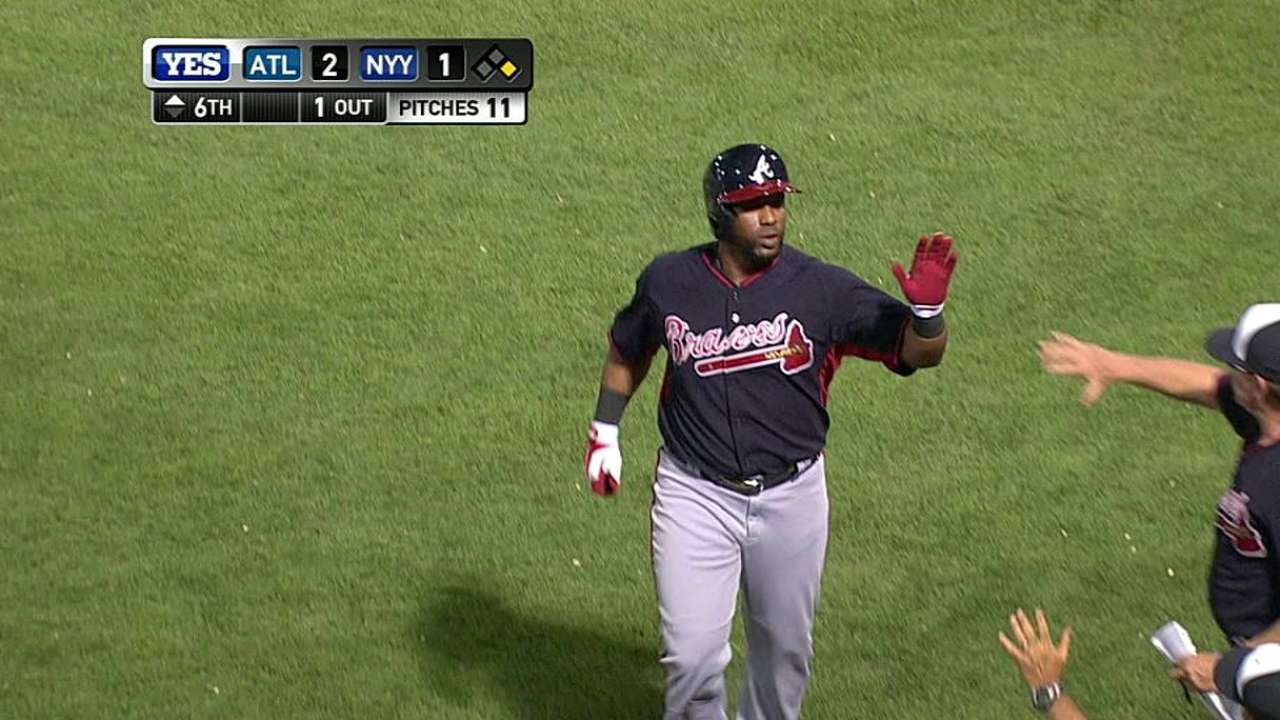 Fortunately for the Braves, Peterson's emergence as the strongest candidate to fill the second-base position has created an opportunity for Callaspo to be used as a utility player who might see a majority of his playing time on those days when third baseman Johnson sits against select right-handed pitchers.
Despite the fact that he has hit just .200 (5-for-25) during the Grapefruit League season thus far, Phil Gosselin might be a better candidate to platoon with Johnson at third base. But If the Braves go this route, Callaspo would be restricted to the bench, a role where he provides little value as a slap hitter without speed.
The option to carry both Gosselin and Callaspo has become more attractive as Kelly Johnson has displayed a slow bat in the process of recording just two hits in the 19 at-bats he's compiled this month. Johnson had been regarded as a versatile utility player who could play across the infield and left field if necessary.
"If you go out and say we've got open spots and you've got competition, then you've got to be able to produce a little bit," Gonzalez said. "If a guy wins a spot hitting .055 while the other guy is hitting .360, then you come out looking like a fool."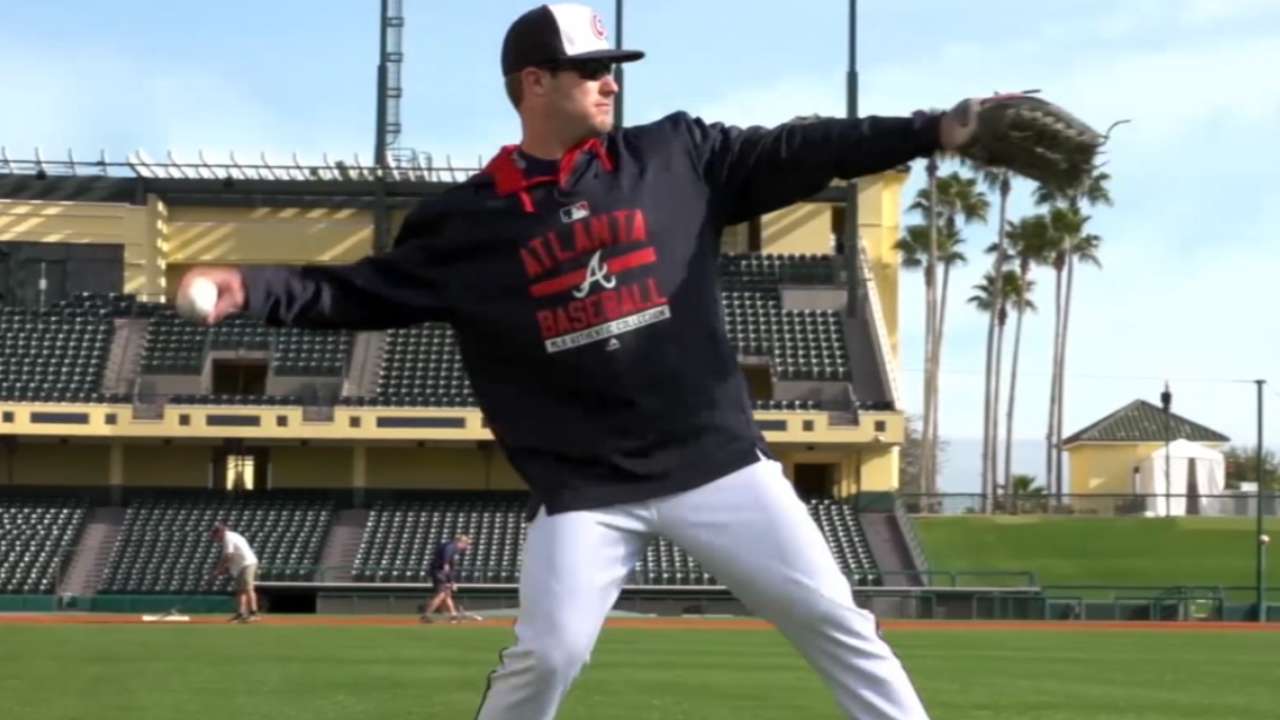 As Johnson has weakened his bid as a potential outfield option, Joey Terdoslavich has made himself a strong roster candidate while hitting .308 (8-for-26). Terdoslavich could play both corner outfield positions and first base if necessary.
"He's swinging it and that's what you need. You need somebody from the left side," Gonzalez said. "We've got a lot of candidates and we need somebody from the left side that can put a charge in one. Right now, he's right in the mix of things for a couple different spots off the bench."
The primary backup outfielder's role will likely be filled by either Todd Cunningham, who is considered a strong defender at each of the three outfield spots, Eury Perez, who aided his cause with a pair of doubles on Monday, or Zoilo Almonte, who has batted just .185 (5-for-27).
Mark Bowman is a reporter for MLB.com. This story was not subject to the approval of Major League Baseball or its clubs.