Jenkins leaves mark, shows value in time at camp
Left-hander Feigl also impresses Gonzalez with lively fastball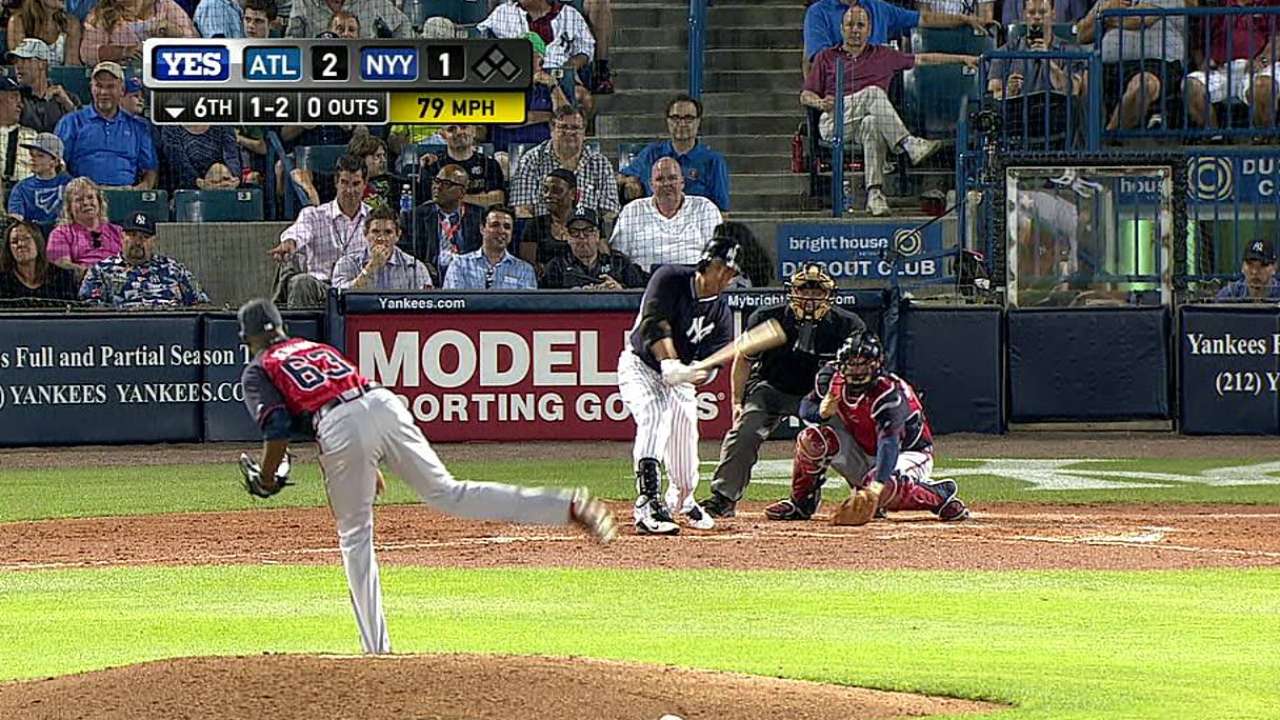 KISSIMMEE, Fla. -- As Tyrell Jenkins progressed through his first big league Spring Training, he showed why some scouts believe that he might end up being the most valuable portion of the return the Braves gained from the Cardinals in exchange for Jason Heyward.
Atlanta has certainly been encouraged by what it has seen from Jenkins, the high-upside pitching prospect who joined Shelby Miller to comprise the package St. Louis provided in exchange for Heyward and Jordan Walden in November.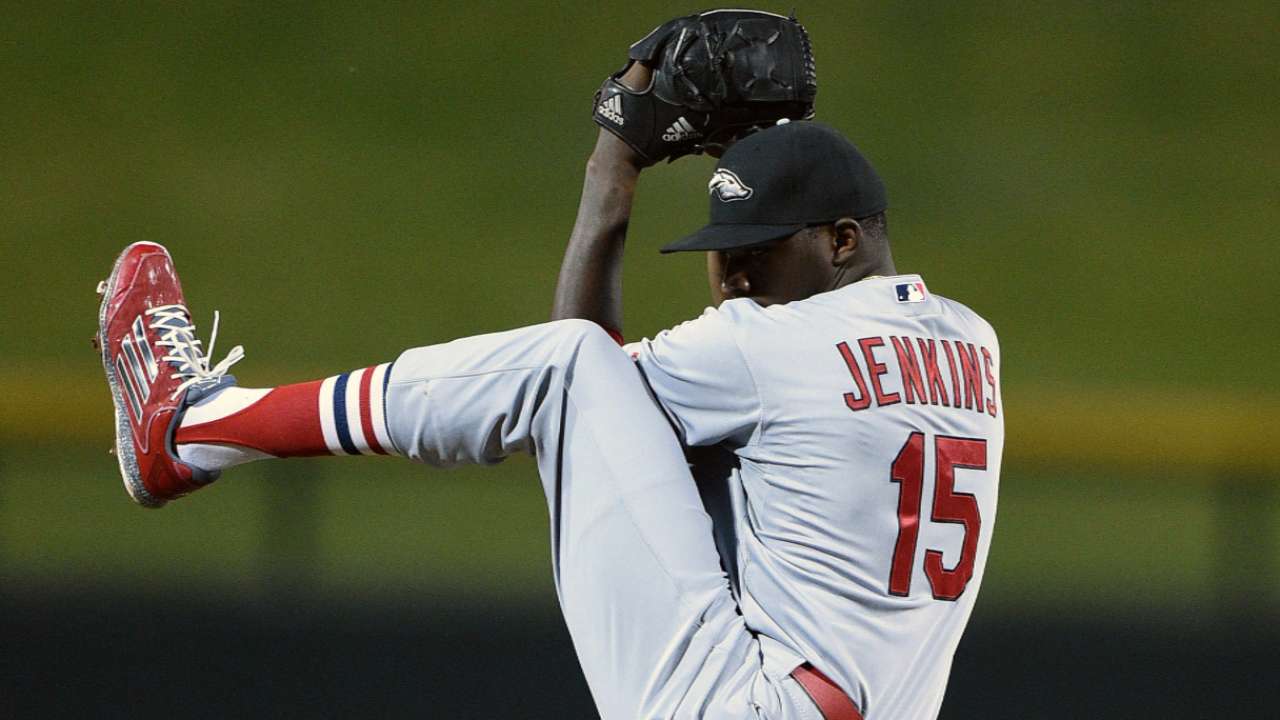 "The reports tell you about the arm, the pitches and the ceiling, but when you live with him for three weeks and you watch the way he goes about his business, you're even more impressed with him," Braves manager Fredi Gonzalez said.
Before being optioned to the Double-A Mississippi roster on Monday, Jenkins took full advantage of the chance to impress Atlanta with his electric right arm and energetic personality. The 22-year-old right-hander allowed a pair of runs during the four innings he completed in Grapefruit League play.
If Jenkins continues to distance himself from his recent injury woes, the Braves believe he could compete for a rotation spot as early as next year. He underwent surgery to repair the right latissimus muscle in his right shoulder in August 2013. But after returning to action with Class A Advanced Palm Beach in June of last year, he concluded the season by making each of his 13 scheduled starts.
"I think Jenkins has a really, really high ceiling with us," Gonzalez said.
Gonzalez was also impressed with what he saw from Brady Feigl, a left-handed reliever who was sent to Minor League camp on Monday. Feigl displayed a fastball that seemed to be livelier than it was when he pitched for Class A Advanced Lynchburg last year. If he continues to impress, the 24-year-old southpaw could potentially set himself up for a late-season promotion to Atlanta this year.
Mark Bowman is a reporter for MLB.com. This story was not subject to the approval of Major League Baseball or its clubs.