Intrasquad game sets scene for Odorizzi's 'beneficial' outing
Potential No. 3 starter works on offspeed pitches against Rays Minor Leaguers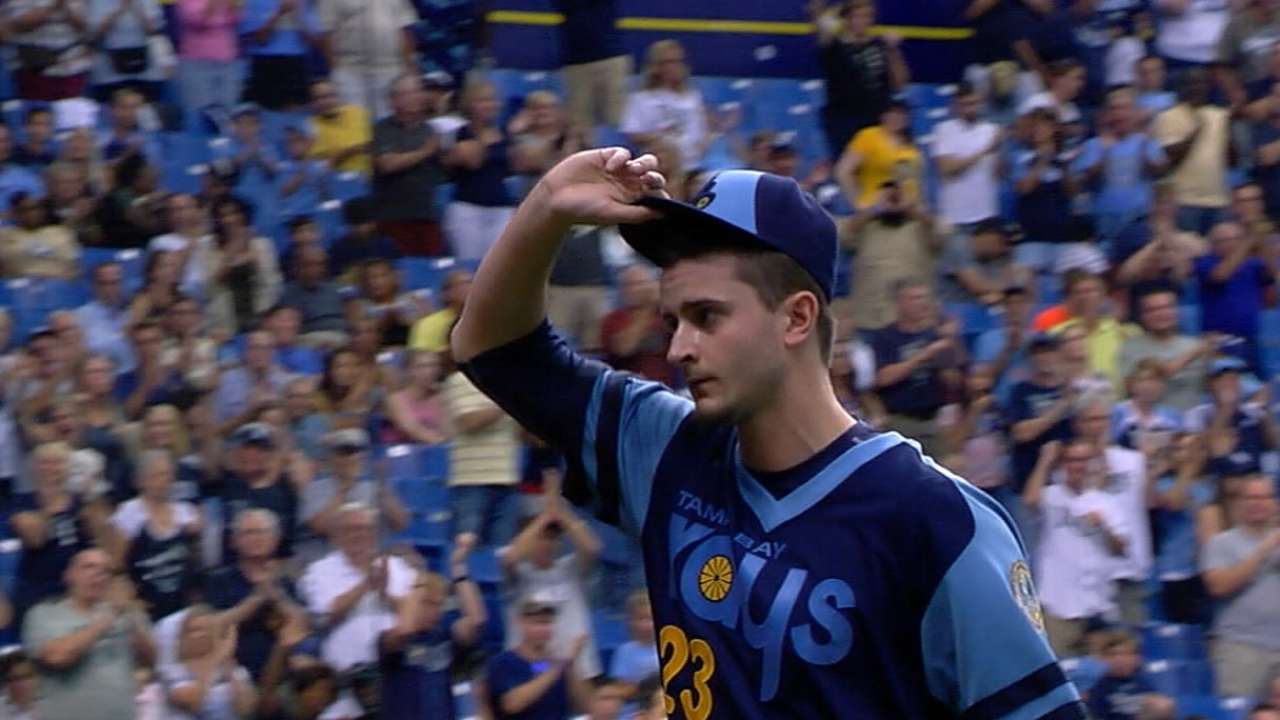 PORT CHARLOTTE, Fla. -- Jake Odorizzi got his work in on Monday with no problems, as his teammates took the day off. Odorizzi pitched a four-inning intrasquad game stint against Rays Minor Leaguers, and all went well.
Odorizzi, who now appears as though he will start the season in the No. 3 spot due to Drew Smyly's shoulder tendinitis, recorded 13 outs over four innings in the controlled environment. He allowed one run on three hits and two walks while striking out three, throwing 61 pitches (37 strikes).
"I thought today went really well, actually," Odorizzi said. "You never know how these things are going to go. But I thought overall, it was really beneficial, and I got to work on a lot of stuff that you wouldn't work on in a Spring Training game.
"I think I threw eight first-pitch curveballs in a row, so that was something I wanted to work on today. And worked on a lot of cutters, too. So overall, it was a really good day."
The game had a 10 a.m. ET start, but Odorizzi said he had no trouble answering the early bell.
"No, I took a Red Bull this morning, I got myself woken up, so I was good to go," Odorizzi said.
Odorizzi believes he's right on schedule at this point in Spring Training.
"Not behind, not ahead," Odorizzi said. "Today was a lot better than [against the Twins on Wednesday] just feel-wise and how everything was coming out. So I think I'm progressing how I need to be."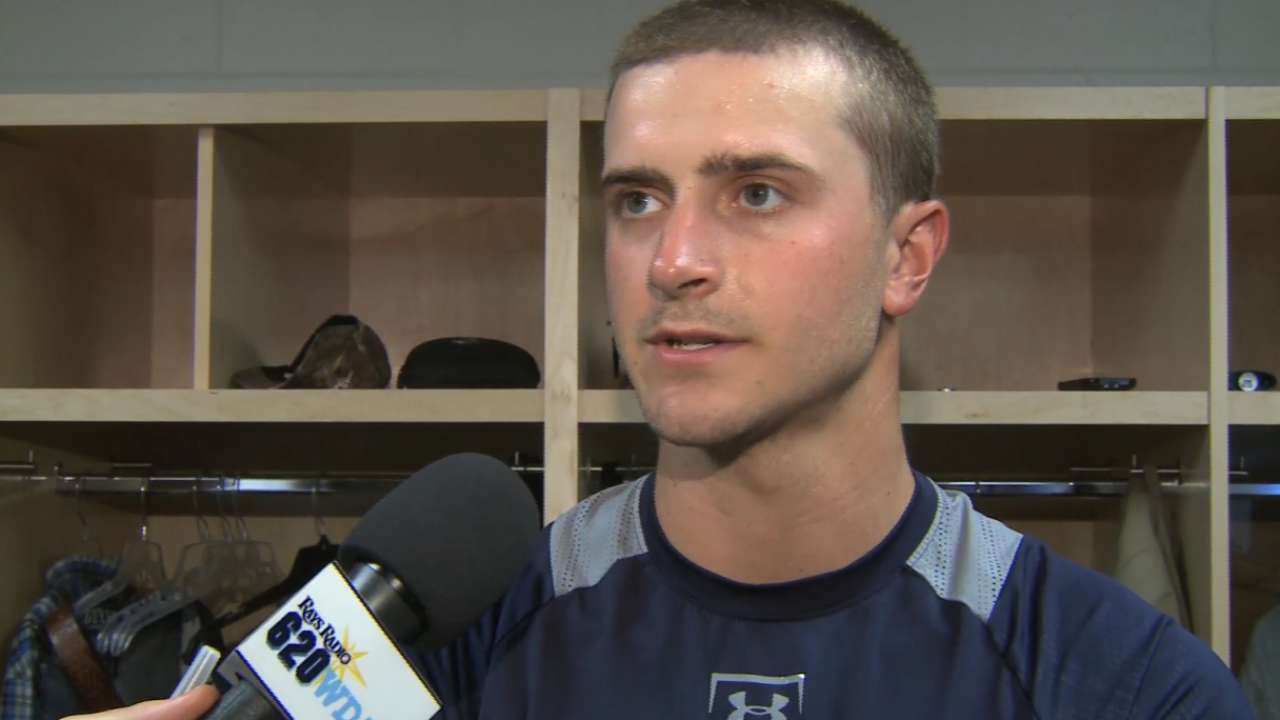 Tampa Bay manager Kevin Cash was watching Odorizzi's outing, and he came away pleased with what he saw.
"It was good to get his pitch count up and have some traffic on the bases to let him pitch out of when he was a little bit tired," Cash said. "[It was a] good session. It's nice to sometimes get away. I would imagine we'll do that with some of the other starters now moving forward to kind of control the inning and stuff like that for them."
Cash admitted that pitching in an intrasquad game -- and not pitching against Major League hitters -- is not a big deal at this juncture.
"At this point in spring, the priority is getting the pitches in," Cash said. "The hitters [he's facing], it's not that big of a concern."
Bill Chastain is a reporter for MLB.com. This story was not subject to the approval of Major League Baseball or its clubs.