Odorizzi emerges as favorite to win No. 3 rotation spot
Question marks surrounding Smyly, Colome leave openings for Rays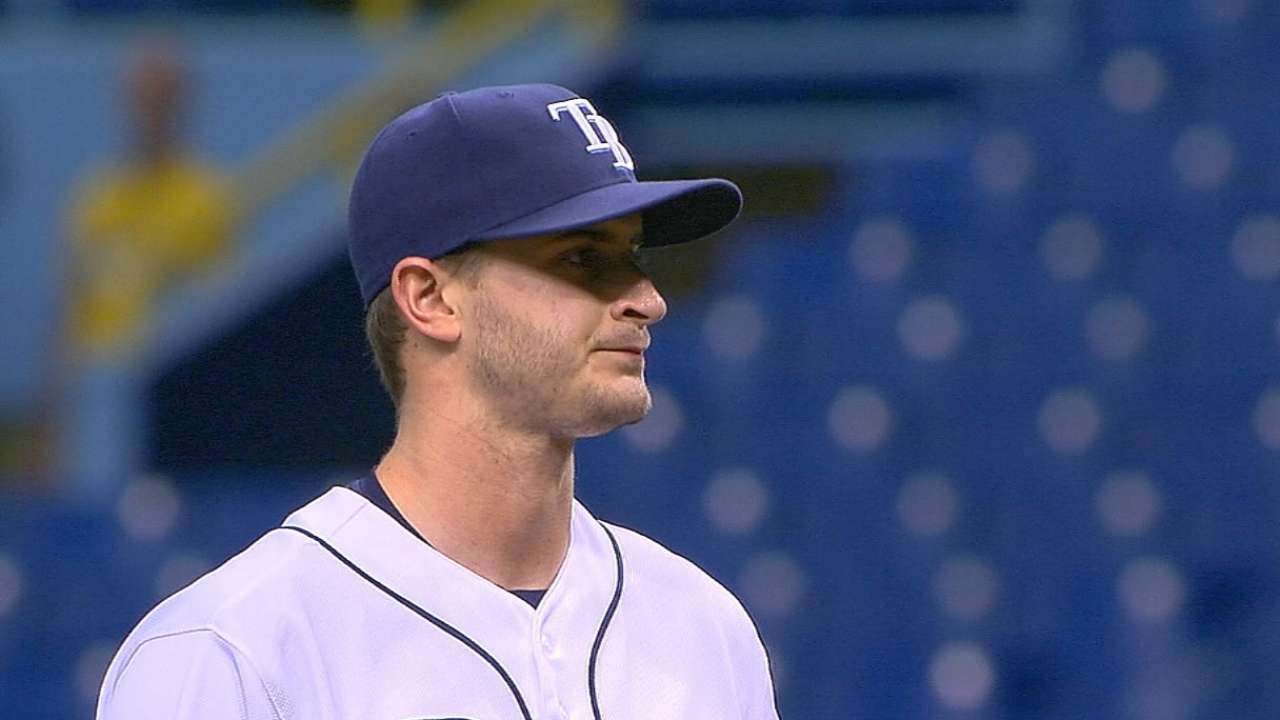 PORT CHARLOTTE, Fla. -- Jake Odorizzi is looking more likely to be the Rays' No. 3 starter on April 6, when the team begins the season with a three-game series against the Orioles at Tropicana Field.
Drew Smyly came to camp penciled in that spot, but he's been fighting tendinitis in his left shoulder, which has slowed his progress. Meanwhile, Alex Colome, who arrived to camp late due to visa issues, has pneumonia. That translates to an escalated fight for perhaps the Nos. 4 and 5 spots that will take place between Nathan Karns, Burch Smith, Matt Andriese and Everett Teaford.
Tampa Bay had the first of two Spring Training off-days on Monday, but Odorizzi pitched in an intrasquad game, with Kevin Cash in attendance at the Charlotte Sports Complex to watch his four-inning outing. The Rays manager noted that no decision has been made about moving Odorizzi up just yet.
Cash understands the importance of filling the gaps in the rotation, even if it's just in the short term.
"Yeah, it's going to take those guys [stepping] up early on," Cash said. "Not that [Odorizzi] needs to do more. He was already in there. But he's going to be pitching, I would imagine, possibly a day sooner now."
Odorizzi doesn't anticipate any problems moving up to the No. 3 spot if he is mandated to do so.
"I have a lot of days between now and [the third game of the season] that we can change the schedule," Odorizzi said. "And I think it moves one day up or two days up with an off-day, so it's not going to be that big of a deal.
"But they haven't said anything for sure to me. It's just hearsay or talk right now, so we'll see how it progresses. But it's not going to bother me either way."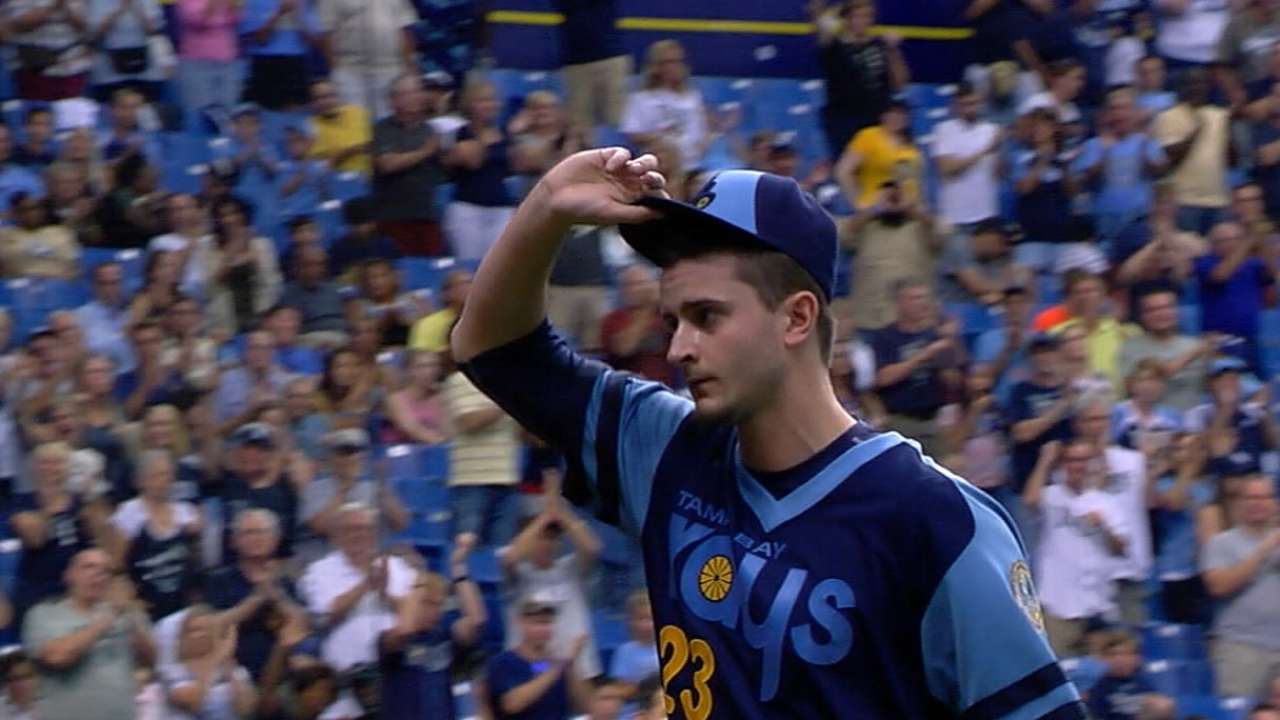 If Odorizzi starts the third game against the Orioles, rather than the fourth against the Marlins in Miami, it does mean one thing.
"That will be the downside -- no hitting," Odorizzi said.
The prospect of Smyly not being available does not add more pressure to the equation, according to Odorizzi.
"Realistically, regardless of Drew being down for a few weeks or not, I was still putting some lofty goals on myself to go out there and be better than I was last year," Odorizzi said. "I think there's plenty of room for improvement from last year to this year.
"Him being down doesn't really change the way I need to think about myself. I put a lot of pressure on myself at the beginning of the season last year. We all saw how that went. So I think that year of building and learning has really helped me turn the corner going into this year."
Odorizzi referred to the fact he went 1-3 with a 6.85 ERA in five April starts in 2014.
"I feel like a whole different type of person, just going through a whole season not going back [to the Minor Leagues], knowing that I have my spot," Odorizzi said. "[I have my] hair down, a little bit relaxed, but at the same time, I want to do a lot better than I did last year."
Bill Chastain is a reporter for MLB.com. This story was not subject to the approval of Major League Baseball or its clubs.