Offense has huge day in support of Gonzalez as Orioles win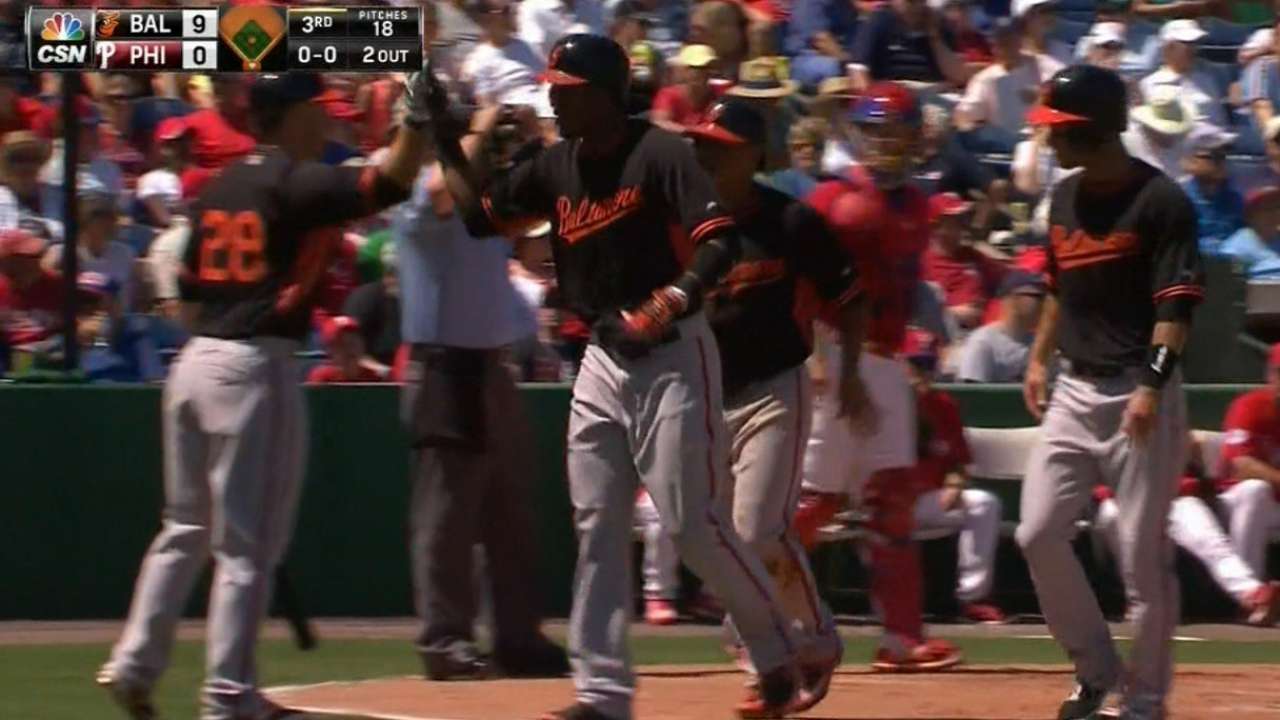 CLEARWATER, Fla. -- Phillies left-hander Cole Hamels got a bad one out of the way Monday afternoon at Bright House Field.
He allowed six hits, five runs, two walks, one home run and one wild pitch in two innings in a 16-4 loss to the Orioles. The stint included a three-run home run to Orioles first baseman Chris Davis in the first inning, one of five Baltimore long balls.
Hamels has a 9.00 ERA in three Grapefruit League starts.
Hamels, who was working on fastball command, is 9-11 with a 5.42 ERA in 40 Grapefruit League starts in his career. He is 108-83 with a 3.27 ERA in 275 appearances (274 starts) in the regular season, so something says he should be OK.
"Everything does feel good," Hamels said. "It's just finding the right base with mechanics and your vision toward the plate and just the location of where you want to throw things. Then it's just getting the muscle memory to be able to do so. It's just not quite there yet for me."
Orioles pitcher Miguel Gonzalez allowed four hits, two runs and struck out four in four innings. He had not allowed a hit or run until the fourth inning.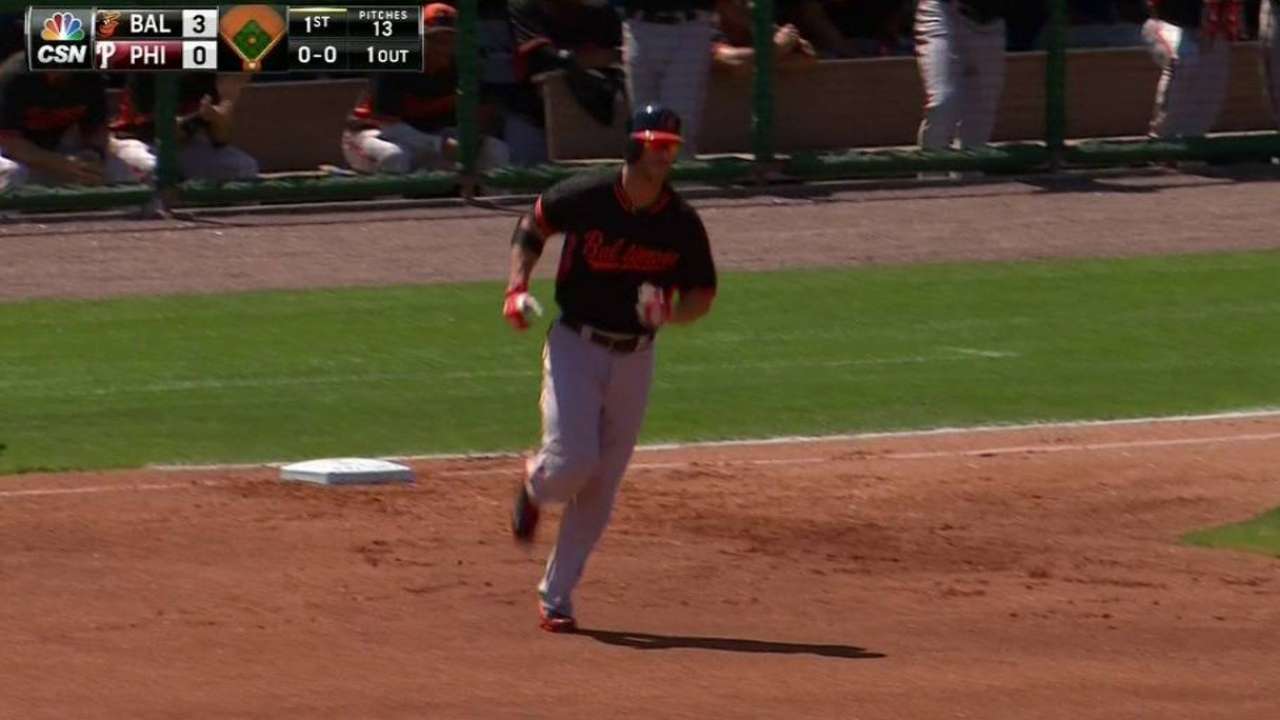 "They faced a really good pitcher. Obviously, it wasn't his day today," Gonzalez said. "That's the type of guys we have in our clubhouse. They're going to get things done. I was really happy and fortunate to be a part of it."
The Orioles scored four more runs in the third inning against right-hander Mike Nesseth and two more in the fifth against left-hander Cesar Jimenez to take an 11-0 lead. The Orioles hit five home runs in the game overall as along with Davis' homer, third baseman Jimmy Paredes hit a three-run homer in the second, left-fielder Nolan Reimold hit a two-run homer in the fourth, right-fielder Steve Pearce hit a solo home run in the fifth and Davis' replacement in the lineup, Dariel Alvarez, hit a solo homer in the seventh.
Up next: The Orioles will head home Tuesday to host the Twins at 1:05 p.m. ET at Ed Smith Stadium, which you can watch live on MLB.TV. Right-hander Bud Norris is scheduled to make his thid appearance of the spring. Norris has given up seven runs on eight hits and four walks while striking out three in 3 2/3 innings over two appearances. Right-hander Phil Hughes is slated to start for the Twins.
Todd Zolecki is a reporter for MLB.com. This story was not subject to the approval of Major League Baseball or its clubs.