Dodgers to host Mariners in Civil Rights Game
Annual contest set to be played on Jackie Robinson Day for first time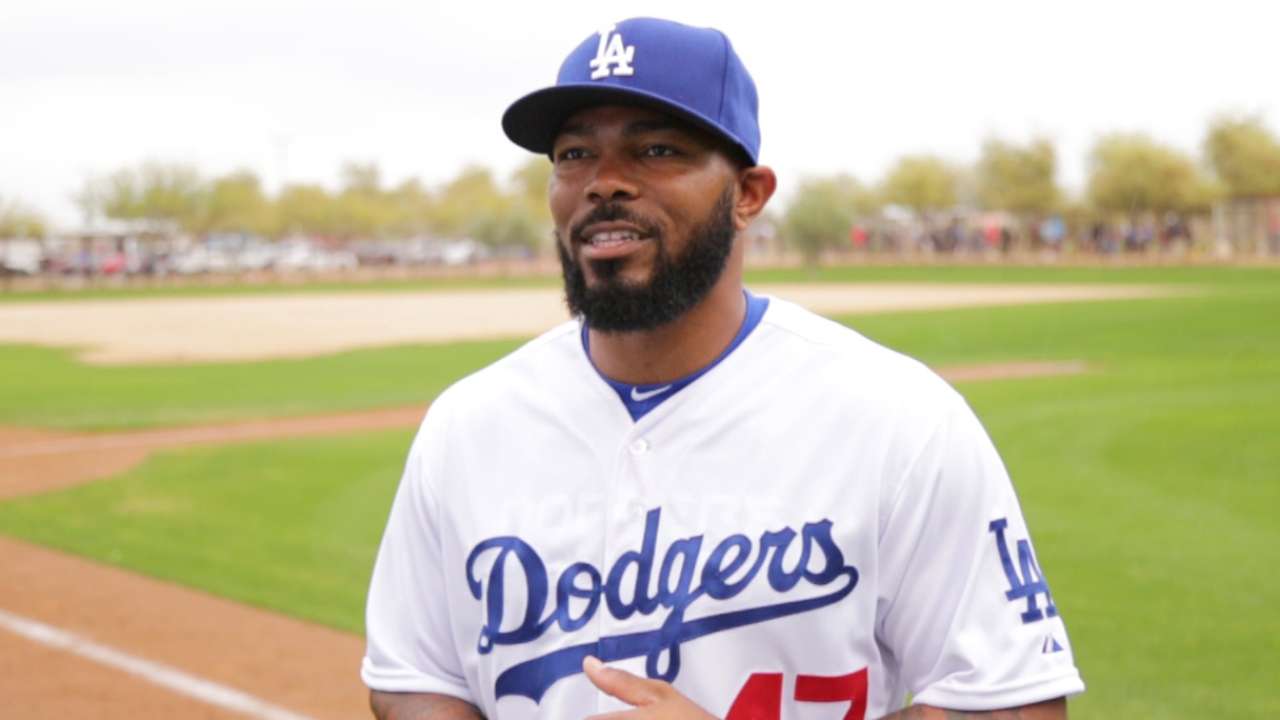 The Dodgers and Mariners will play in MLB's annual Civil Rights Game on April 15 at Dodger Stadium, marking the first time the game will be played in conjunction with Jackie Robinson Day.
"It is truly an ideal pairing to have the franchise of Jackie Robinson and the city of Los Angeles join our national pastime in recognizing leaders of the past and present who have done so much for the benefit of our country," MLB Commissioner Rob Manfred said. "Together with the Dodgers, Major League Baseball will proudly celebrate the civil rights movement, the courageous people like Jackie who contributed to it and its many lessons that continue to resonate today."
This is the first Civil Rights Game hosted by the Dodgers and the second time the team has played in the game. They played in the contest against the Braves in Atlanta in 2012. This marks the first time the Mariners will participate in the game.
Dodgers owner Earvin "Magic" Johnson believes the team is the perfect host for this year's game.
"We're proud of the role the Dodgers have played in professional sports history as pioneers of social change since Jackie Robinson broke the color barrier in 1947 during the team's days in Brooklyn," Johnson said. "From Jackie to Sandy Koufax to Fernando Valenzuela to Hideo Nomo to Chan Ho Park to now Yasiel Puig and Hyun-Jin Ryu, the Dodgers have sought to lead the way and be a model of inclusion in sports and American society as a whole."
The game will air on ESPN2, with coverage scheduled to begin at 10 p.m. ET.
Quinn Roberts is a reporter for MLB.com. This story was not subject to the approval of Major League Baseball or its clubs.