Inbox: Is Warren No. 5 or headed to 'pen?
Beat reporter Bryan Hoch answers questions from Yankees fans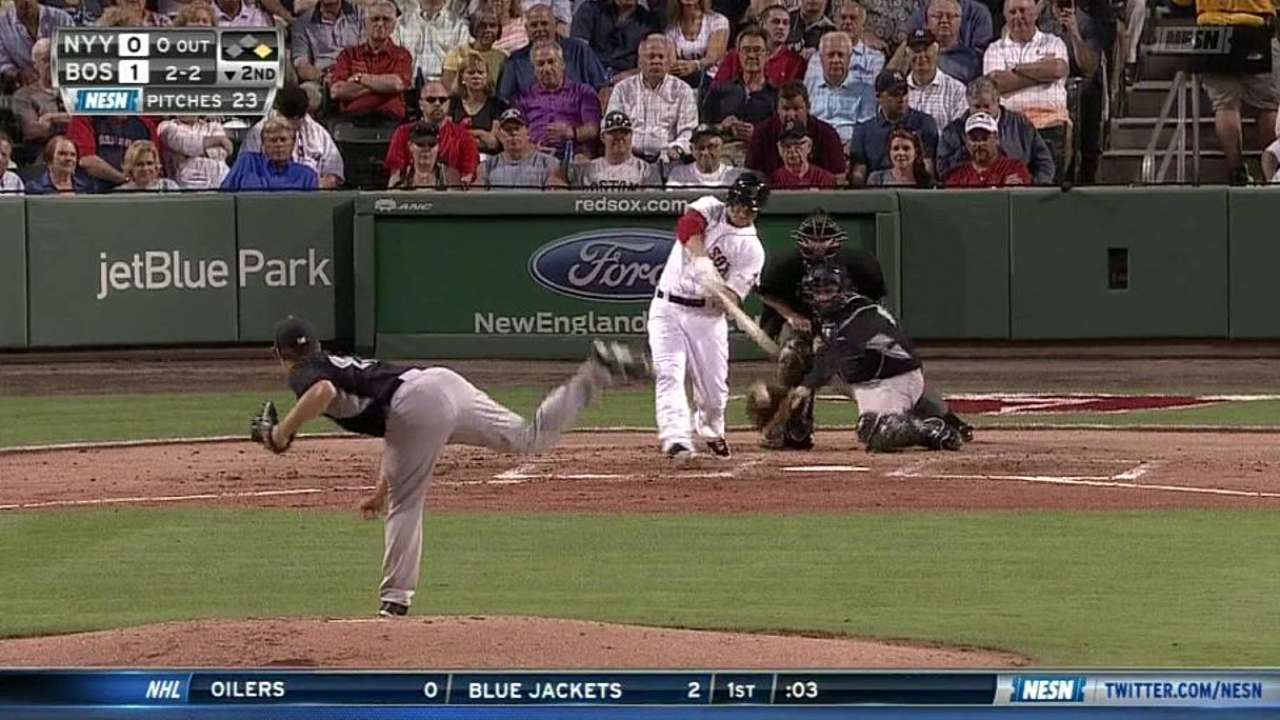 Given Adam Warren's success in the bullpen early last year, is someone like Esmil Rogers or Bryan Mitchell a better fit for the No. 5 spot?
-- Dan S., Providence, R.I.
Some have suggested that Warren's previous success in the bullpen might work against him in this particular competition, because the Yankees know that they could place him in the bullpen and expect success there. It remains to be seen if that will happen -- the Yanks plan to make a decision by March 28 -- but Warren has made it clear that his preference would be to start.
Warren's outing last week against the Red Sox's starting lineup in Fort Myers, Fla., looked solid, and he may be able to take advantage of a landscape that has changed following Chris Capuano's injury. There will be innings to go around before Ivan Nova's expected return in June, especially if the Yankees use a sixth starter at times in April and May.
On that topic, Rogers has been particularly impressive to manager Joe Girardi and pitching coach Larry Rothschild this spring, as they believe his stuff seems crisper and seems to be more consistent.
"You've got to remember, this guy was a position player converted to a pitcher, so there's some mechanical things he's continued to work on," Girardi said. "He's really taken well to the slight adjustments Larry has made."
Stephen Drew is starting the season at second base, but if he doesn't hit, will Rob Refsnyder or Jose Pirela get called up?
-- John R., Pembroke Pines, Fla.
Last season, the Yankees started the year with Brian Roberts as their Opening Day second baseman. Roberts made it to late July before the Yanks acquired Drew from the Red Sox.
This is relevant because it offers a reminder that the team on the field in April often bears little or no resemblance to the one that is fighting for a playoff spot in August and September. General manager Brian Cashman has said as much, stating that if the team is competitive, he plans to tweak and upgrade late in the year.
In Drew's case, he and the Yankees believe there is more in the tank than he showed in 2014. That may be true, but at $5 million on a one-year deal, they are not cemented into playing him if it turns out that there are better options -- particularly with players like Pirela and Refsnyder knocking on the door.
"If everyone was to struggle, we'd probably make a change," Girardi said. "That's the nature of our game. But we didn't sign him to struggle. We signed him to play at a high level, and we expect that he will."
Will Jacob Lindgren stick on the big league roster out of Spring Training?
-- Travis B., Philadelphia, Pa.
My guess would be no, but there's a good chance that Lindgren -- the Yankees' No. 9 prospect, according to MLB.com -- will be ready to make his big league debut in 2015. The Yanks considered calling him up last September but decided against it, in part because Lindgren has just 24 2/3 professional innings under his belt.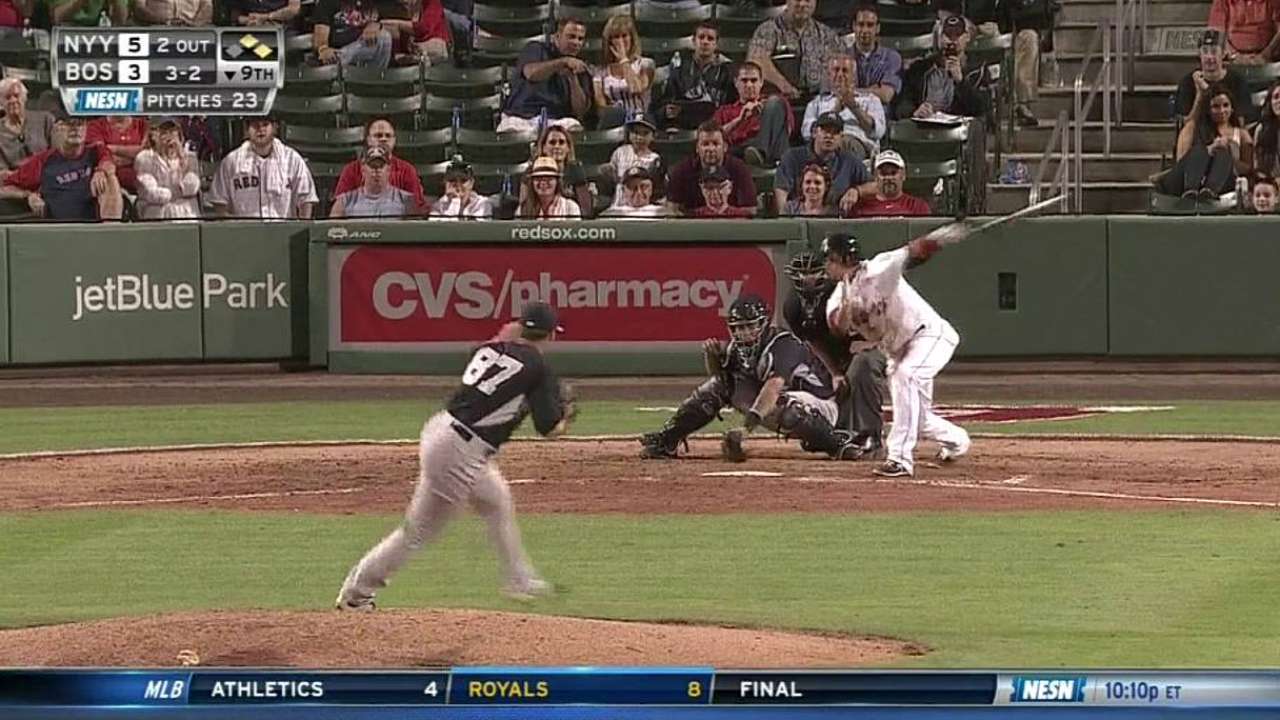 They do believe that his fastball-slider combination will be a force at the big league level, coming after he rang up 48 strikeouts in those 19 Minor League appearances last year. The fact that the Yankees' bullpen looks so strong heading into the season probably means Lindgren will have a little more time in the Minors.
With Cashman suggesting that the Yankees should retire the position of captain, and knowing that the position was temporarily retired from Lou Gehrig to Thurman Munson, have there ever been other gaps between captains?
-- Michael D., Madawaska, Maine
It's important to note that at the time, there was nothing temporary about the retirement of the captain title with Gehrig; that was supposed to be a permanent honor as the last Yankees captain. George M. Steinbrenner edited that in 1976, naming Munson as the team's 11th captain, and now the club has had 16 men carry that title.
"There is a period of time, if you look back on our history, that they were giving them out like Tic-Tacs," Cashman said.
Generally speaking, the title of Yankees captain was issued regularly. There was a 10-year gap between the captaincies of Everett Scott (1922-25) and Gehrig (1935-41). After that, the longest non-Gehrig gap were the seven years between Don Mattingly (1991-95) and Derek Jeter (2003-14).
Where do you see Cito Culver fitting in to the Yankees' long-term plans?
-- Mort S., Rochester, N.Y.
The bat has not come around as much as the Yanks would have hoped, but Culver has shown this spring that there is value is his defense. I would think that Brendan Ryan's role as a slick-fielding backup is a job that Culver could eventually fill at the big league level, but he needs to hit more to advance up the chain.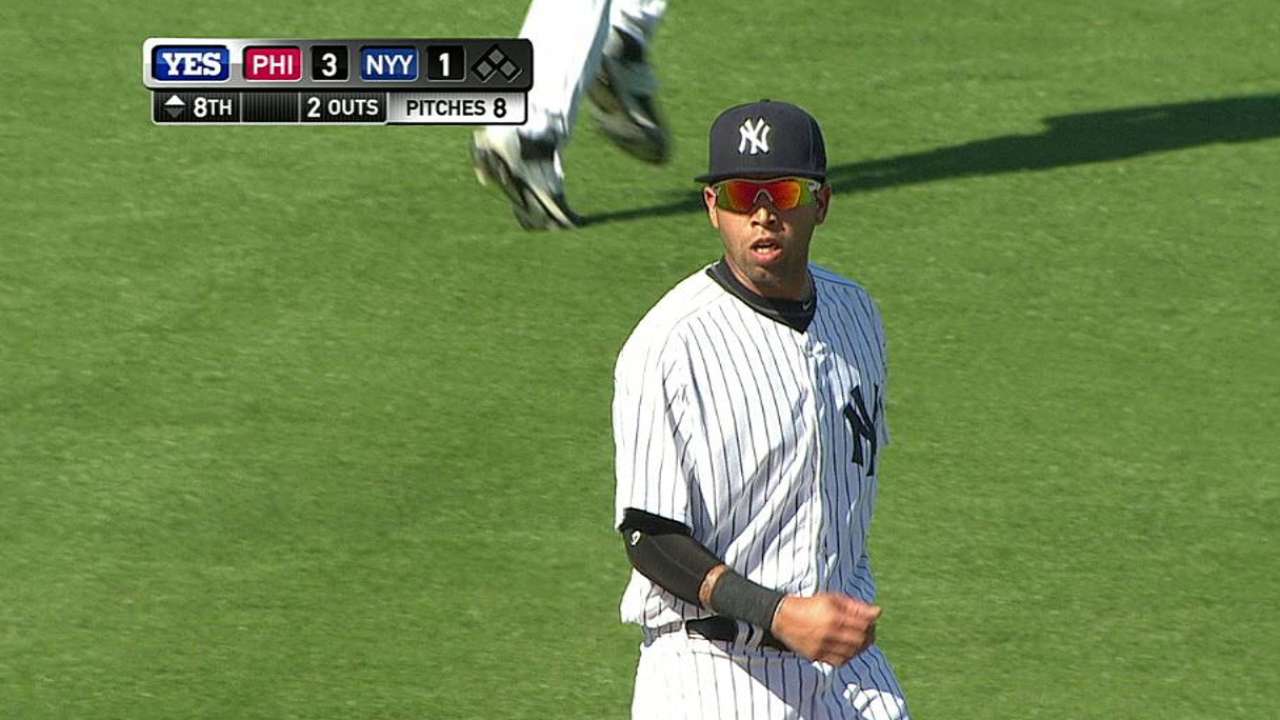 Who do you think will be last year's Yangervis Solarte?
-- Jerry C., Port Charlotte, Fla.
Solarte was the rare lottery ticket that paid off, at least for a little while, so it's unfair to expect that you can come up with one of those every season. He's not a non-roster invitee like Solarte was, but if there's one player in camp that people have been talking about, it's Pirela. Reggie Jackson recently paid him a strong compliment, telling reporters that he is the best hitter in the Yankees' system (though Cashman said that title belongs to Greg Bird), and scouts have raved about Pirela's energy on the diamond. Girardi has said that Pirela could help the Yanks in a variety of roles this season, ranging from a backup infielder at multiple positions to a larger role.
Bryan Hoch is a reporter for MLB.com. Follow him on Twitter @bryanhoch and read his MLBlog, Bombers Beat. This story was not subject to the approval of Major League Baseball or its clubs.