Marlins build strong system through international talent
Ozuna paying dividends in Majors, while Urena, Soto and Garcia follow close behind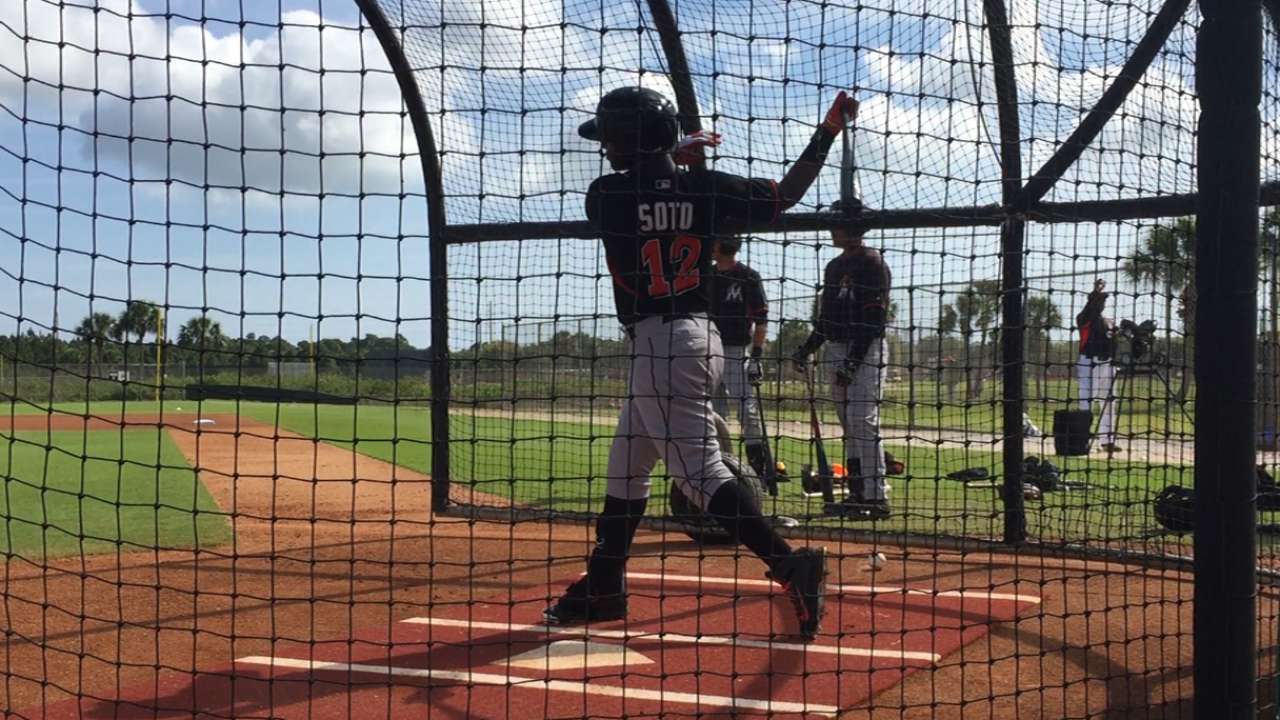 JUPITER, Fla. -- Homegrown talent for the Marlins is steadily filtering in from around the world. An increased commitment to their international operations is producing results throughout the organization.
Marcell Ozuna has been the prize catch so far for director of international operations Albert Gonzalez and his staff, but more promising players are on the way, such as Jose Urena and Isael Soto.
"We've tried to allocate more dollars to it, and make sure Albert and his staff are as strong as they can be," Marlins president of baseball operations Michael HIll said. "You see it at the upper levels with Marcell Ozuna, who was signed by Albert and his staff. Now you see him flourishing at the Major League level."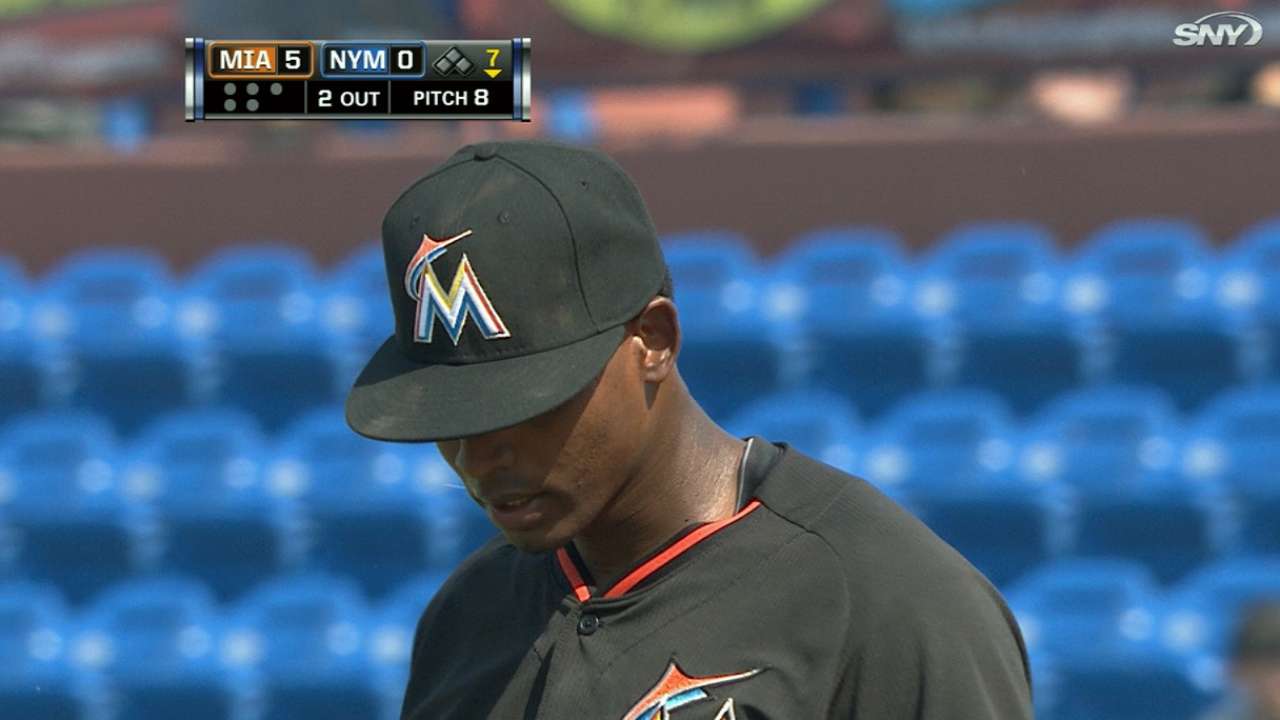 Latin America has been a primary focus, mainly because it is so rich in talent in countries such as the Dominican Republic and Venezuela. The challenge is you're dealing with 16- and 17-year-olds, so evaluators are making projections when these players sign annually in early July. It takes time to develop, and not everyone makes it.
Ozuna, for instance, joined the Marlins in 2008 as a 17-year-old from the Dominican Republic. He's now a big league regular at age 24 and a proven 20-home run hitter.
Most likely, the next international product to reach the big leagues will be Urena, 23, who will open the season at Triple-A New Orleans. There is a chance he could be with Miami at some point this year.
Three of the Marlins' top 10 prospects, according to MLB.com, were signed by Gonzalez -- Urena (No. 3), lefty Jarlin Garcia (No. 6) and Soto (No. 9). All three are from the Dominican Republic.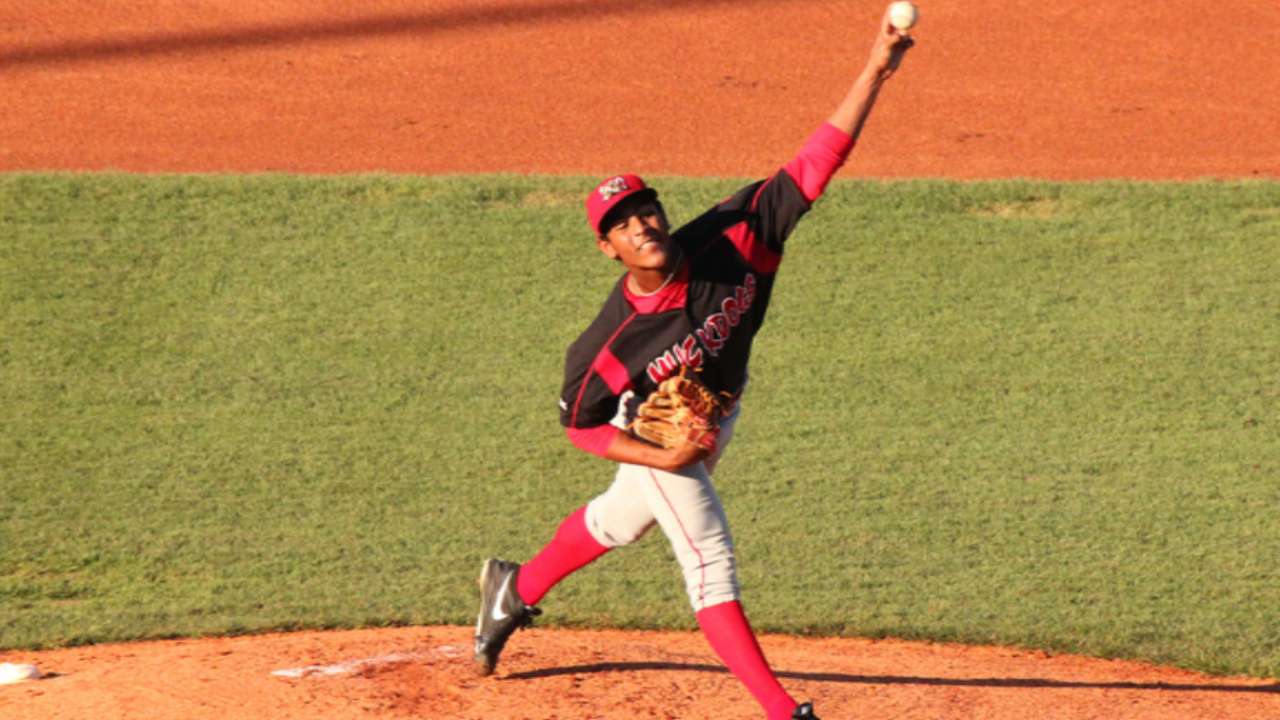 The organization is raving internally about Soto, 18. Miami feels the 6-foot, 195-pounder can be a left-handed-hitting version of Ozuna. He has major power and bat speed.
Soto was signed in 2013, and he turned heads in 50 Gulf Coast League games last season, belting seven homers and driving in 23. He posted a .251/.302/.426 line playing against older competition.
"He was young for the league, and you assume there is going to be an adjustment to the States," Hill said. "He didn't miss a beat. Just tremendous bat speed and athleticism. From our standpoint, when you're evaluating young hitters, you're evaluating the whole package. Some players show you tremendous bat speed and leverage on the ball, and the ability to impact the ball with extreme force."
Joe Frisaro is a reporter for MLB.com. He writes a blog, called The Fish Pond. Follow him on Twitter @JoeFrisaro. This story was not subject to the approval of Major League Baseball or its clubs.