Top prospect Peraza among latest round of cuts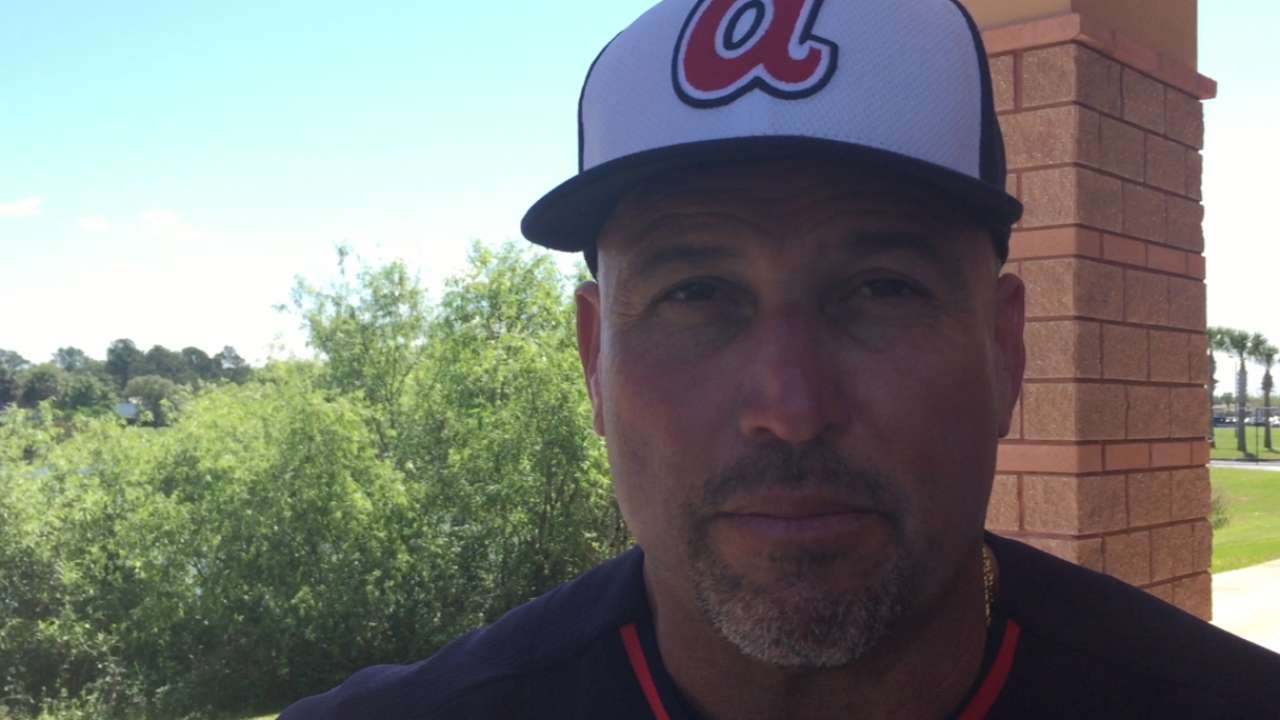 LAKE BUENA VISTA, Fla. -- Jose Peraza's first big league camp experience concluded on Monday morning, when the Braves optioned their top prospect to the Triple-A Gwinnett roster.
While Peraza has the capability to establish himself as Atlanta's starting second baseman and leadoff hitter at some point this season, he spent the past few weeks verifying that he needs more time to develop at the Minor League level.
"This guy is a player," manager Fredi Gonzalez said. "He's not ready right now, but he could be ready in a month. He could be ready in two weeks or two months down the road."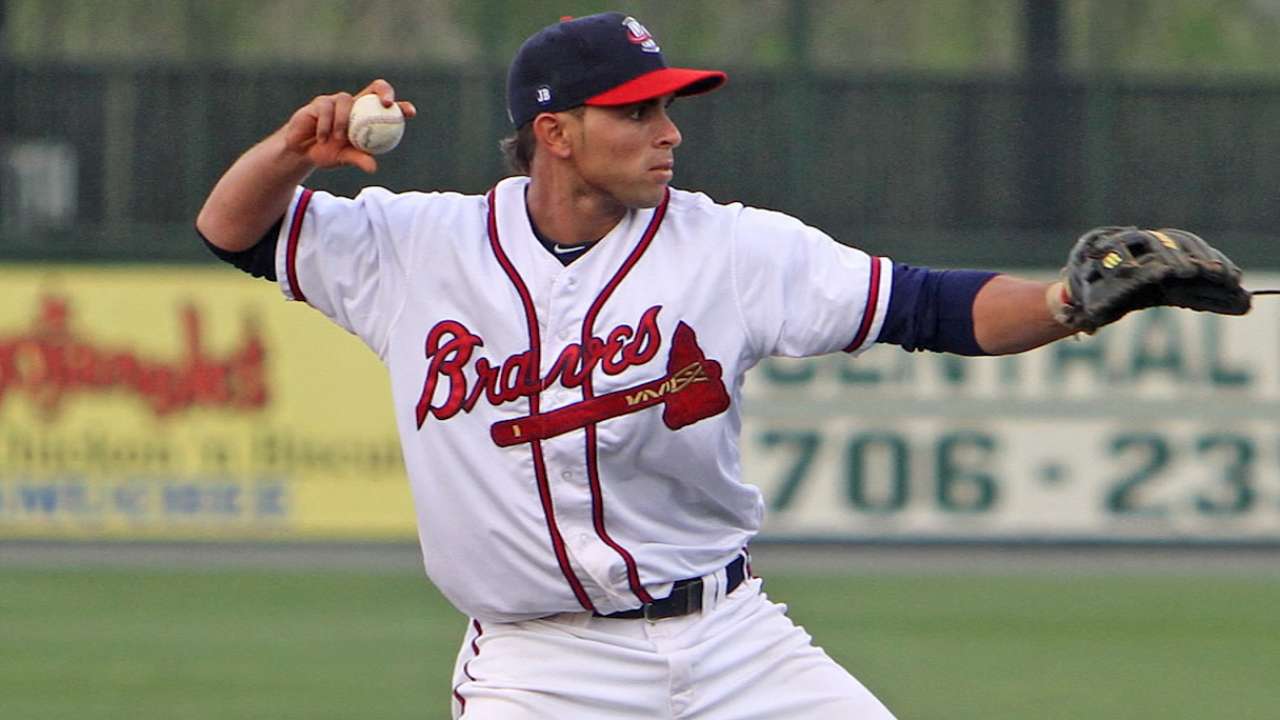 With Opening Day three weeks away, the Braves have reached the point in Spring Training where they need to provide a majority of the playing time to the players who are going to begin the season at the Major League level. At the same time, they want to give their prospects the regular playing time that Peraza will receive as he spends the next few weeks in Minor League camp.
"We sent him down because we need to see some of the other guys," Gonzalez said. "I told him to go out and keep playing and be prepared."
Before Monday's game against the Astros, the Braves cut six players from their big league camp. The 40-man roster members who were optioned included Peraza, right-handed pitcher Tyrell Jenkins (Double-A Mississippi), right-handed pitcher Mauricio Cabrera (Class A Advanced Carolina) and left-hander Yean Carlos Gil (Carolina). Left-handed reliever Brady Feigl and catcher Jose Yepez were reassigned to Minor League camp.
Peraza has ranked as the Braves' top prospect since he produced an .806 OPS and recorded 60 stolen bases while playing for Class A Advanced Lynchburg and Mississippi last year. Since he has played just 44 games at the Double-A level, the speedy 20-year-old infielder was always considered a longshot to open this upcoming season on Atlanta's roster.
Still, the Braves progressed through the offseason without completely ruling out this possibility. Consequently, Peraza generated a lot of attention and hype throughout the winter.
Gonzalez believes the resulting pressure might have had something to do with Peraza recording just one hit in the 16 at-bats he compiled during the Grapefruit League season.
"It's all natural and it's all part of it, but this young man has a bright future with us," Gonzalez said. "I liked what I saw. His last five at-bats were a lot better than the ones he had early in Spring Training."
While the long-range plan remains for Peraza to serve as a second baseman, the Braves plan to have him spend some time in center field for Gwinnett. With this being an area of uncertainty for Atlanta, this added versatility might provide an additional opportunity for Peraza to reach the Majors at some point this season.
Mark Bowman is a reporter for MLB.com. This story was not subject to the approval of Major League Baseball or its clubs.