Top prospects Feliz, Velasquez among Astros' 6 cuts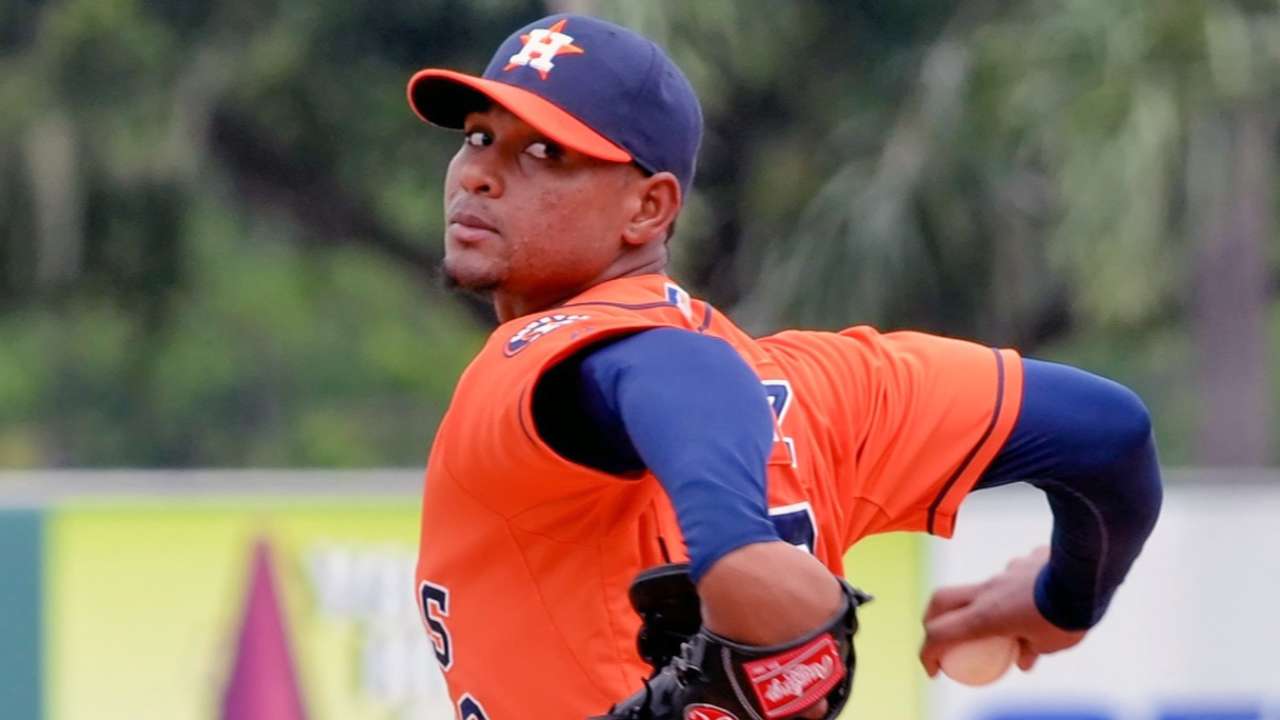 Feliz, the club's No. 6 prospect as ranked by MLB.com, flashed his potential over three scoreless innings in his two Grapefruit League outings. The 21-year-old tossed a perfect inning against the Braves in his most recent appearance Saturday, striking out two of the three batters he faced while hitting 98 mph with his fastball. While Feliz certainly showed good command of a fastball that both skipper A.J. Hinch and general manager Jeff Luhnow called "electric," his focus will now be on further refining his secondary pitches, particularly his slider.
"With Feliz, you see a big fastball and you see a presence on the mound," Hinch said. "As a kid coming out of Class A ball into big league camp, I thought he handled himself very well and was electric the other night in his last outing, so he got to leave camp on a good note. But he's got some things to refine that all pitchers do, especially young pitchers when they're over here for the first time."
Velasquez, ranked just behind Feliz as the club's No. 7 prospect, did not have the chance to put his talent on display at the big league level this spring as the 22-year-old righty continues to recover from a lat injury.
"We talked [about his] long-term career and things he's going to do once he's healthy and on the mound," Hinch said. "He was very, very frustrated that he didn't get a chance to participate, but we'll get him healthy and get him developed. He's coming off a really good fall league, where he flashed some brilliance, so we know what we have in him. It's just a matter of getting him healthy."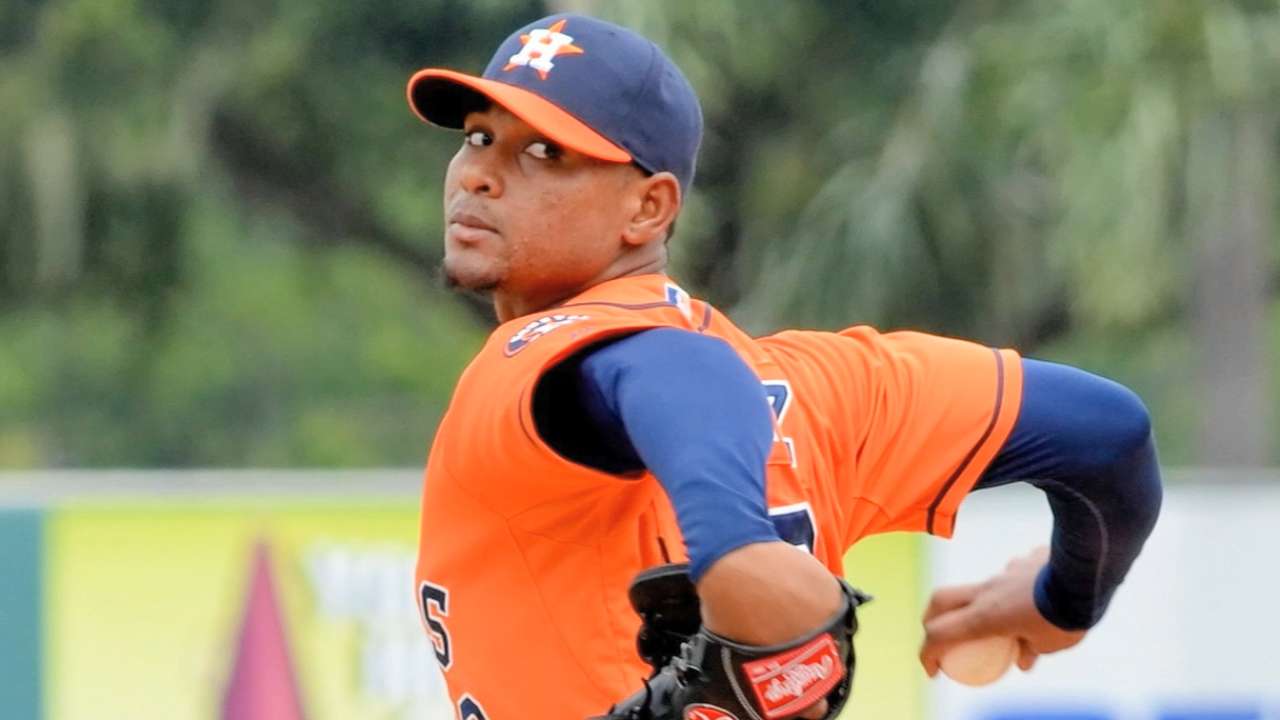 The 24-year-old Rodgers, meanwhile, leaves camp after a disappointing spring that included giving up six runs over 3 1/3 innings, resulting in a 16.20 ERA in his three appearances.
"He's a guy we see as a starter," Luhnow said. "He's going to be in the rotation at Triple-A this year and he's a guy who we feel will help us down the road. He's progressed nicely -- he had a nice outing yesterday -- and we just need to build up his innings. We're just getting to the point where our guys are going to start to go four or five innings, and we're going to run out of innings for the starters we need at Triple-A."
Torreyes is another player who Luhnow sees contributing down the road. Capable of playing second base, third base, shortstop or anywhere in the outfield, Torreyes went hitless in eight at-bats this spring after racking up a .298/.345/.376 batting line over 126 games with Oklahoma City last season.
Paul Casella is a reporter for MLB.com. This story was not subject to the approval of Major League Baseball or its clubs.