Impressive Leon among those trimmed from A's camp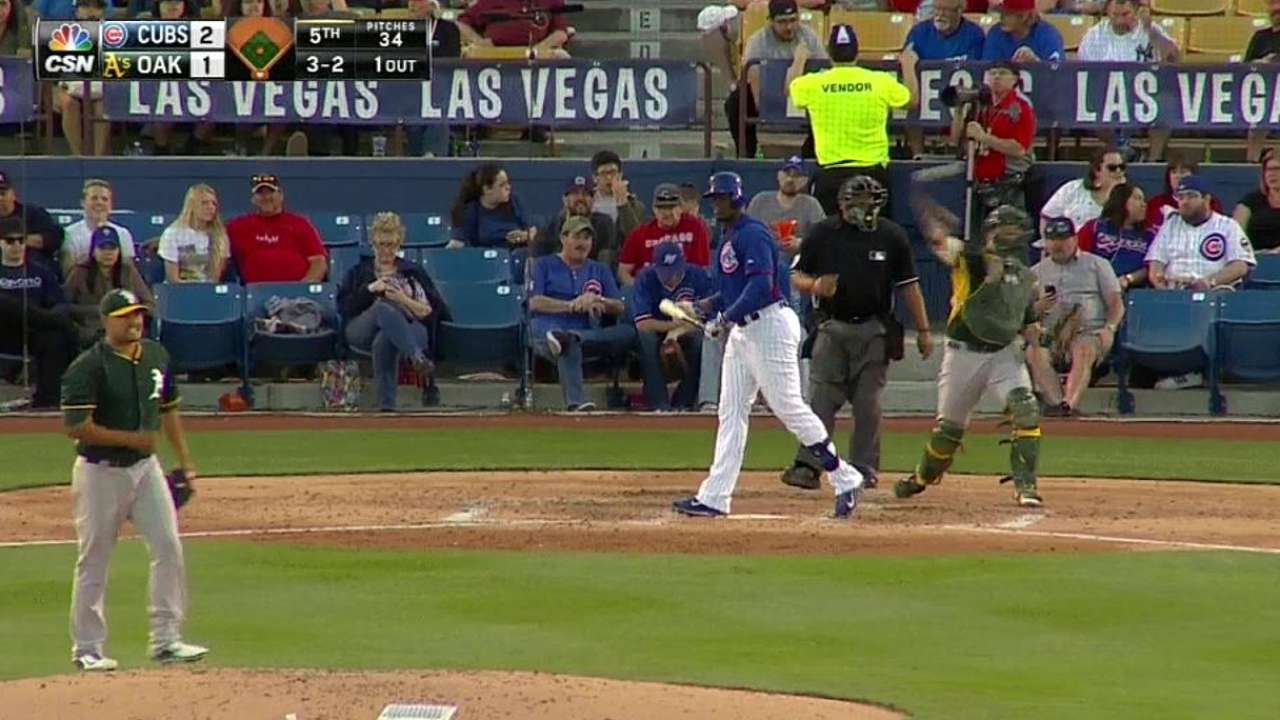 PHOENIX -- The A's made their first round of cuts Sunday, optioning four pitchers, including Arnold Leon, and reassigning several other players to Minor League camp: pitchers Matt Buschmann, Angel Castro, Jim Fuller and Rudy Owens, infielders Alden Carrithers and Niuman Romero, and catcher Bruce Maxwell. Leon was optioned to Triple-A Nashville along with right-hander Chad Smith and lefty Eury De La Rosa. Right-hander Raul Alcantara was sent to Double-A Midland.
Manager Bob Melvin was quick to stress how "tough" it was to demote Leon so quickly. The A's limited the 26-year-old's workload to just four innings in three Cacuts League games and will continue to do so because of the overtime he clocked this winter.
Leon totaled nearly 240 innings in a year's time, pitching in both the Mexican Winter League and the Caribbean Series after making 27 starts for Triple-A Sacramento. The A's proceeded with caution this spring and also had to slot in starts for several new pitchers with whom they needed to familiarize themselves.
"Arnold is a guy that's on the cusp with us," said Melvin. "With the influx of new pitching, I don't want to say it feels like he's gone under the radar, because he hasn't with us. We really haven't stretched him out because of the workload he had last year.
"Unfortunately he was a guy that was optioned today, but fortunately still a guy that we think very highly of. We talk about the [Chris] Bassitts and [Kendall] Gravemans and all the new guys, where Arnold didn't really get the type of chatter about him as maybe in the past, but it doesn't mean we still don't think highly of him."
The A's are still deciding how best to budget Leon's innings moving forward, be it as a starter or reliever, but his ability to pitch in both roles could hasten his journey to the Majors. Leon, signed out of the Mexican League as a teenager in 2008, got his first big league callup last May during a doubleheader but didn't see any action ahead of his trip back to Sacramento.
"A lot of tough things for him to have to deal with, but that was a particularly tough one to have to option him down today," said Melvin. "I have nothing but good things to say about Arnold."
Alcantara, meanwhile, won't be pitching in a game again until June or July. The 22-year-old right-hander's progression from Tommy John surgery was slowed at the start of camp by a knee issue, but he's back to throwing bullpen sessions twice a week and is expected to begin mixing in breaking balls shortly.
Jane Lee is a reporter for MLB.com. This story was not subject to the approval of Major League Baseball or its clubs.