Giants considering Aoki in left, Blanco in right
Team would prefer Pence's replacement be familiar with AT&T Park quirks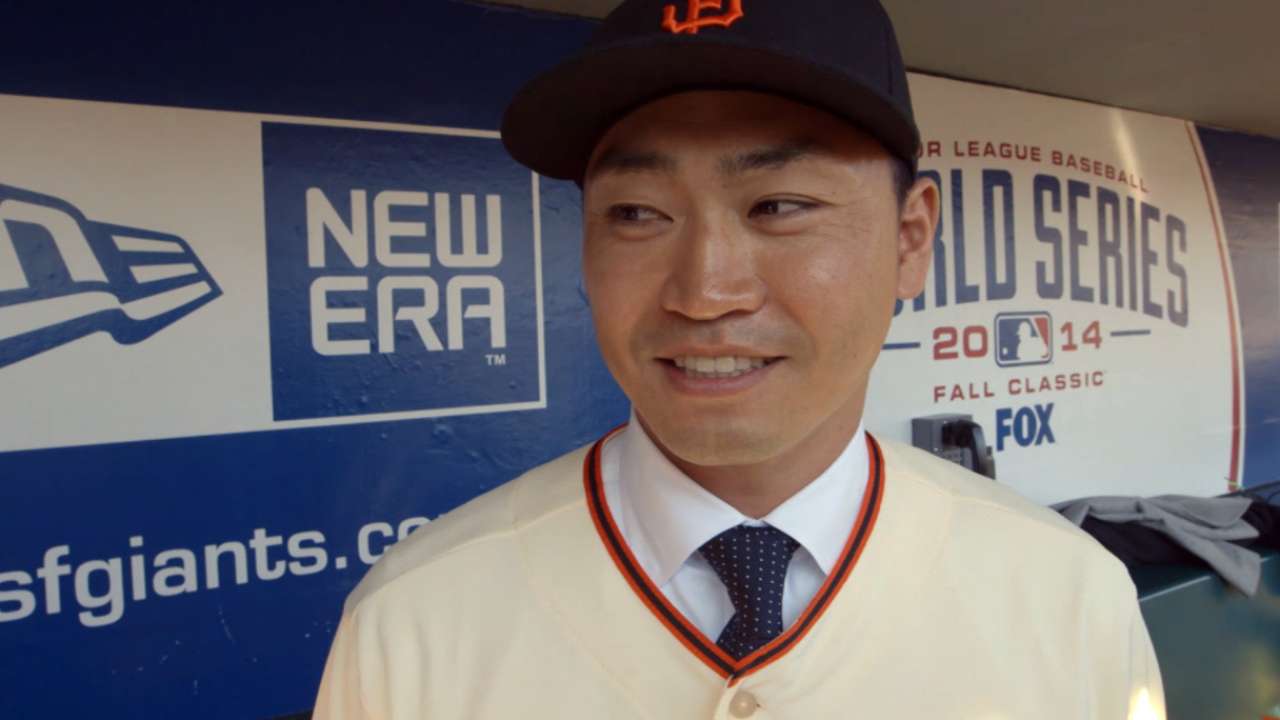 SCOTTSDALE, Ariz. -- The Giants are discussing the possibility of leaving Nori Aoki in left field and making Gregor Blanco the primary right fielder until injured Hunter Pence returns, manager Bruce Bochy said Sunday.
"That move has not been made," Bochy emphasized. "It's been in discussion."
Bochy also stated the Giants don't consider Aoki, whose 33 spring innings in right field are second on the team only to Jarrett Parker's 36, to be a subpar right fielder. Rather, the Giants would prefer a replacement for Pence who's acquainted with the peculiarities of AT&T Park's right-field expanse.
"He's been fine out there," Bochy said of Aoki's right-field performance. But AT&T Park, Bochy added, features a "quirky outfield."
Aoki, who joined the Giants as a free agent in January, has started 362 games in right field during his three Major League seasons. But the last two have been with the Kansas City Royals, who play home games in symmetrical conditions at Kauffman Stadium.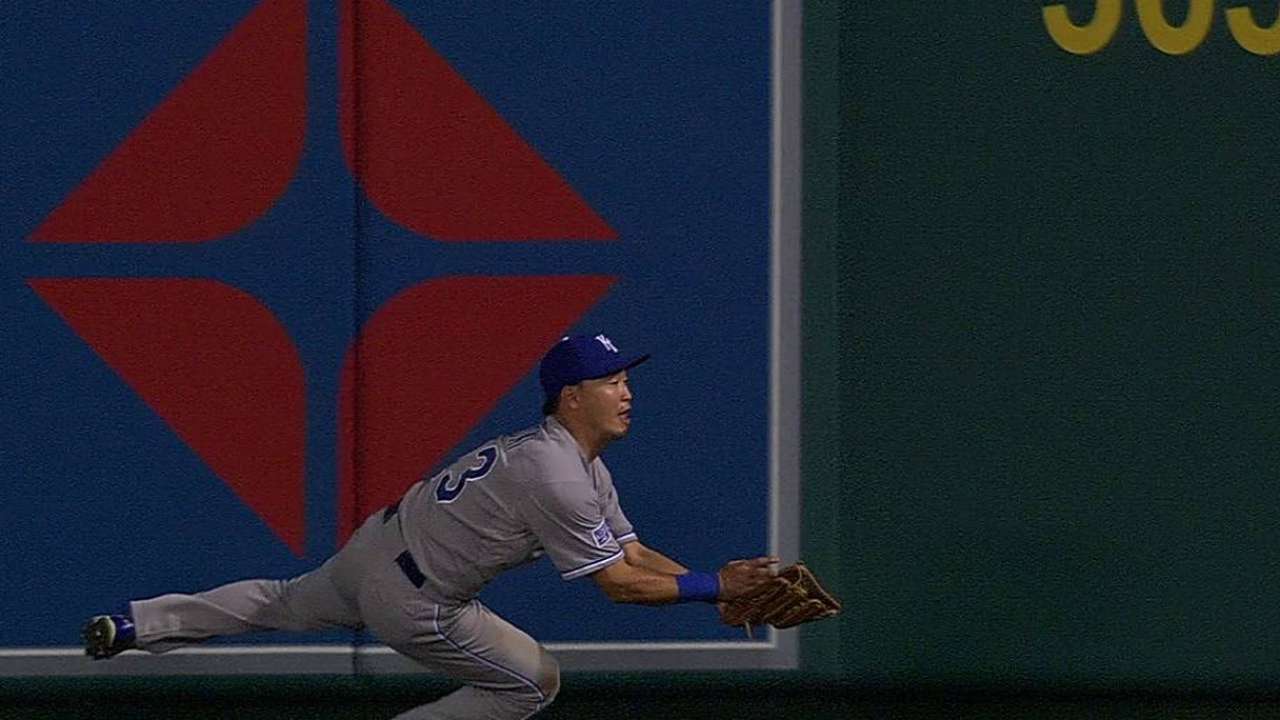 Nobody has recently played much right field for the Giants besides Pence, who started 331 consecutive games from Sept. 25, 2012, to Sept. 28, 2014. But if anybody else can feel comfortable in that position, it's Blanco, who started 54 games in right field for the Giants in 2012. That body of work includes Matt Cain's perfect game against Houston on June 13, 2012, which Blanco preserved by running down Jordan Schafer's seventh-inning drive to deep right-center.
"Blanco's comfortable wherever you put him," Bochy said.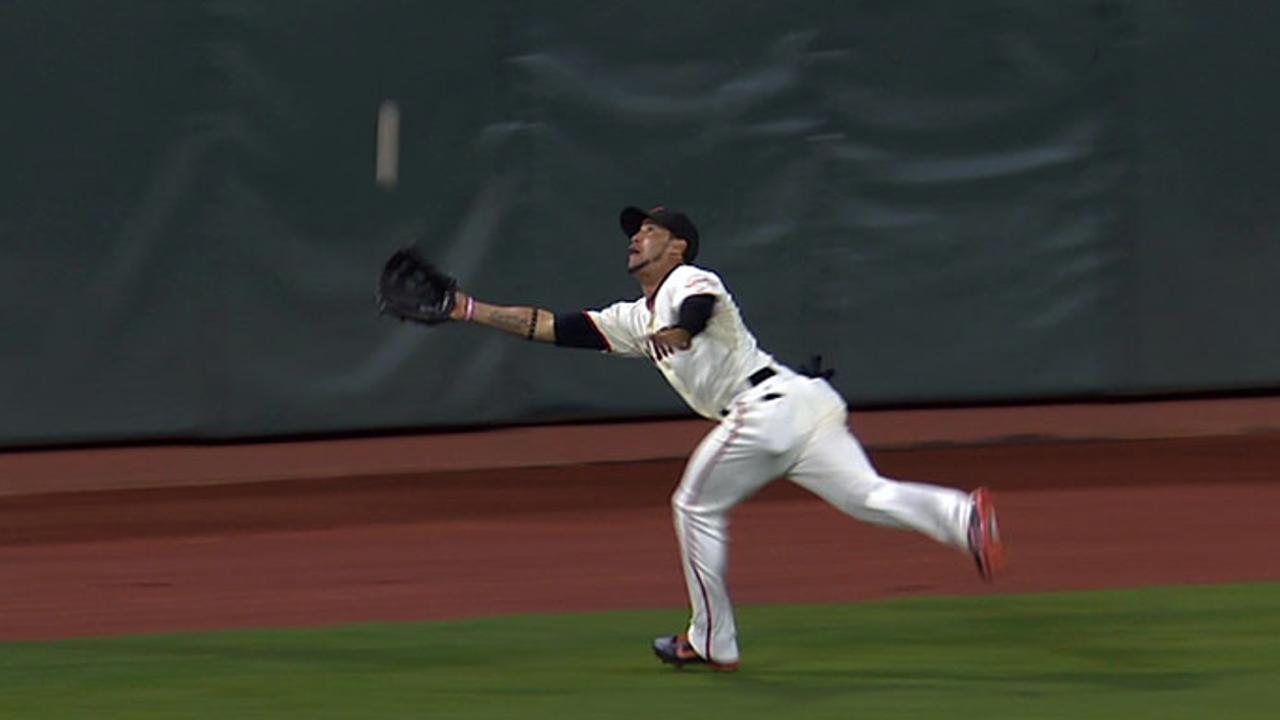 Bochy said the Giants "have some pretty good options" for right field besides Blanco, naming Juan Perez, Justin Maxwell and Gary Brown. All are contending for a reserve role on the Opening Night roster. Playing center field Sunday, Brown made an impressive running catch on Danny Worth's ninth-inning drive to start a double play in the Giants' 5-0 exhibition victory over Arizona.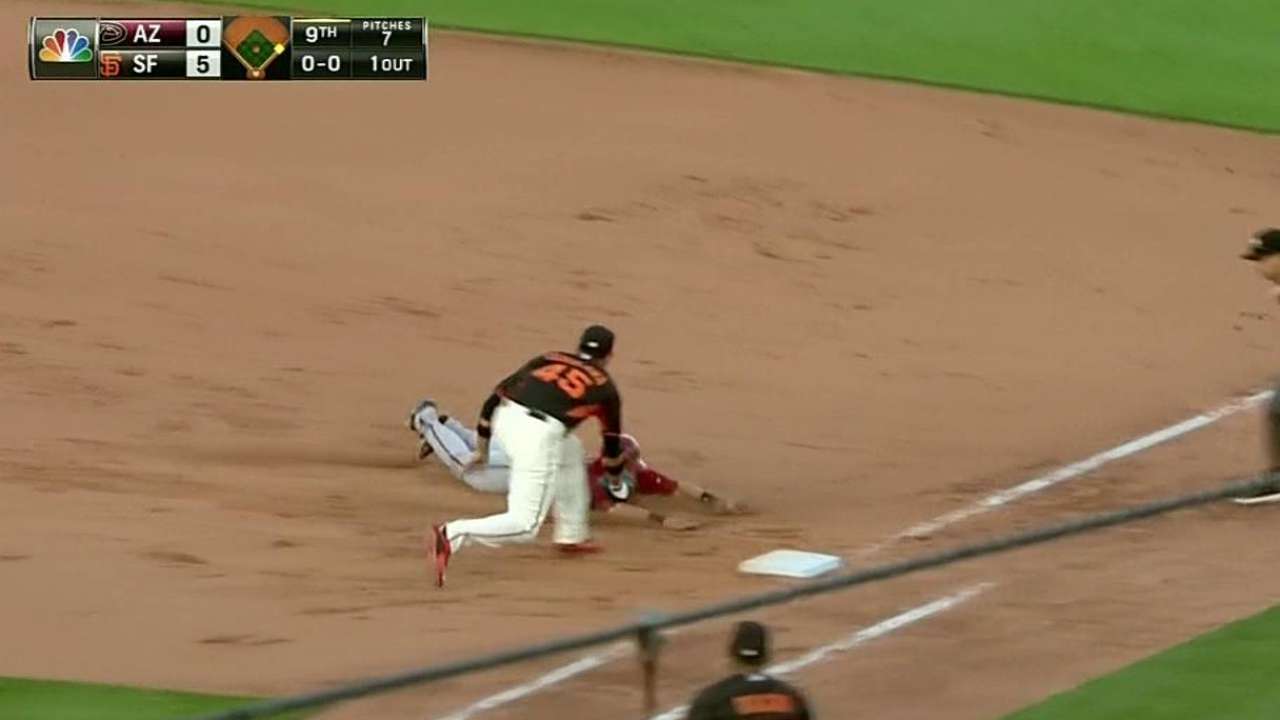 Bochy said Pence, who's expected to miss at least eight weeks after sustaining a fractured left forearm when he was hit by a pitch March 5 against the Cubs, received a new cast Sunday. Bochy said tests confirmed Pence is steadily healing but still must wear a cast for at least a month.
Chris Haft is a reporter for MLB.com. Read his blog, Haft-Baked Ideas, and follow him on Twitter at @sfgiantsbeat. This story was not subject to the approval of Major League Baseball or its clubs.