MLB.com Columnist
Tracy Ringolsby
Flannery looking forward to life after baseball
Following great career, former third-base coach has more time for family, charity
SCOTTSDALE, Ariz. -- In the days after last year's World Series, former Giants third-base coach Tim Flannery decided it was time to call it a career. He loves the game, and always will, but he realized too much of life was passing him by.
"My nephew's wife had a baby and I didn't even know she was pregnant," he said. "In this game, you go to Spring Training, come home from the World Series and in between the egg has been fertilized and the baby spit out."
So, Flannery said, it was time to slow down -- that is slow down as much as Flannery can slow down.
Flannery, after all, was in concert with his band The Lunatic Fringe in Ramona, Calif., on Friday, will perform in a Jake Peavy sponsored Wounded Warriors fundraiser, entertain folks in Redding, Calif., and then take off for a 10-day surfing break in Costa Rica. Oh, and in between, he drove over to Scottsdale and showed up at the Giants' Spring Training camp Sunday to be a celebrity coach for the team he had worked for as third-base coach from 2007-14.
Understand, he has retired from the job, but baseball is part of his DNA.
His early memories are the stories about his uncle, Hal Smith, hitting the home run that tied the game ahead of Bill Mazeroski hitting the only walk-off home run ever in a World Series Game 7 for the Pirates against the Yankees back in 1960.
He spent the better part of four decades creating memories of his own as a player and a coach, capped off by being the man who directed traffic at third base for a Giants team that has won three World Series titles in the last five seasons. The last NL team to do that was the 1942-46 Cardinals.
Flannery, 57, said Giants manager Bruce Bochy's talk in a team meeting prior to Game 7 of the World Series got his attention.
"We were beaten 10-0 the night before and he pulled out a quote from 'Gladiator,' 'What you do in this life lives on through eternity,'" Flannery remembered. "It hit me differently. I knew we were going to win Game 7. I thought, 'I can help a lot of other people.'"
Flannery thought about Bryan Stow, the Giants fan attacked at Dodger Stadium, and how through his offseason concerts he raised money for the Stow family.
"That was certainly the best accomplishment of my 33 years in pro baseball," said Flannery. "I thought that was something I could continue to do."
Flannery established the Love Harder Project, which raises money for a variety of needs that so far have ranged from sending homeless children to summer camp to funding medical research.
It's a challenge, but challenges are what fuel Flannery.
It's why he so enjoyed coaching third base for Bochy, first with the Padres and then with the Giants.
He was the guy known for racing with the runners down the third-base line. He was known for having that uncanny knack to score runners on balls that didn't even get out of the infield. Oh, and he had guys thrown out on occasion, too.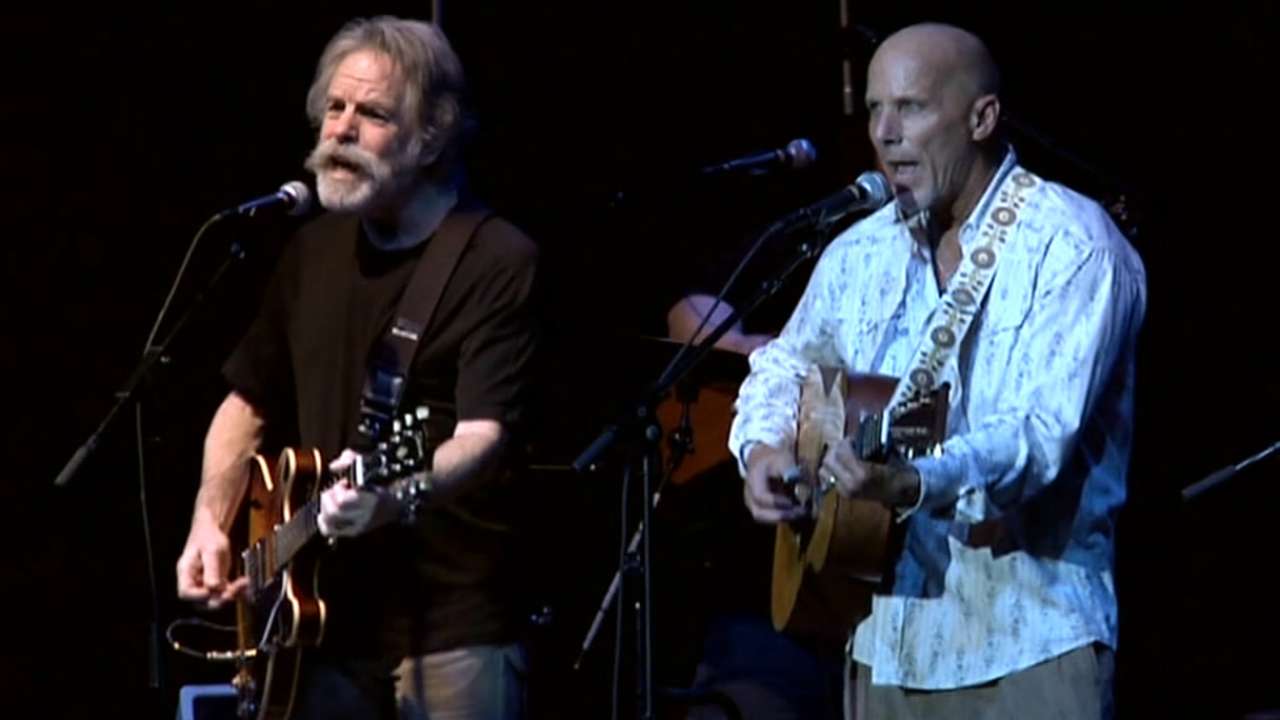 "It is," he said, "like my song, 'I make my living gambling down on the corner, walking the tight rope without a net. I roll the dice. I play the addict, hoping for someone to cover my bet.' I'm not saying I was the best third-base coach, but I demanded a lot of myself coaching third base. It's the way I am."
It also is a big part of why he decided it was time to move on.
"It didn't happen overnight," he said. "It wasn't, 'We won the World Series, so I'm going to retire.' It was something that was a year-long decision. Throwing the [World Series] ring on top of it was the gravy."
Flannery paused.
"I told [the other coaches Sunday], 'You don't know the magnitude of what you pull over until you get away from it,'" he said. "When you are still in the game, you win it all and two months later, you are looking to do it again. You don't really have the appreciation of enjoying it."
Now, Flannery is looking to enjoy his other passion in life, music. He regularly had a busy concert schedule in the offseason, but once the season started, the world revolved around baseball.
"I called home one day last season and told my wife, 'I just paid off my truck I don't ever drive because it is inside of the house I don't get to see.' Don't get me wrong. I love San Francisco, but there comes a time where you aren't enjoying your home. You are renting someone else's house, sleeping on someone else's bed. Cooking on someone else's stove."
Now, Flannery is living on his own time.
He paused and went into the lyrics of the song he wrote most recently, "3-Ring Circus."
"The moral of the story is pain and part-time glory in this three ring circus leaving town. From the smoke rings in the mirror I have come to see things clearer in the bridges that have all burned down.
"There were pirates. There were preachers. Gamblers, there were teachers. I saw it all through the tears of a clown."
And he is now looking ahead to his next challenge. Now, Flannery is living on his own time.
Tracy Ringolsby is a columnist for MLB.com. This story was not subject to the approval of Major League Baseball or its clubs.