Braun is hitless this spring, but healthy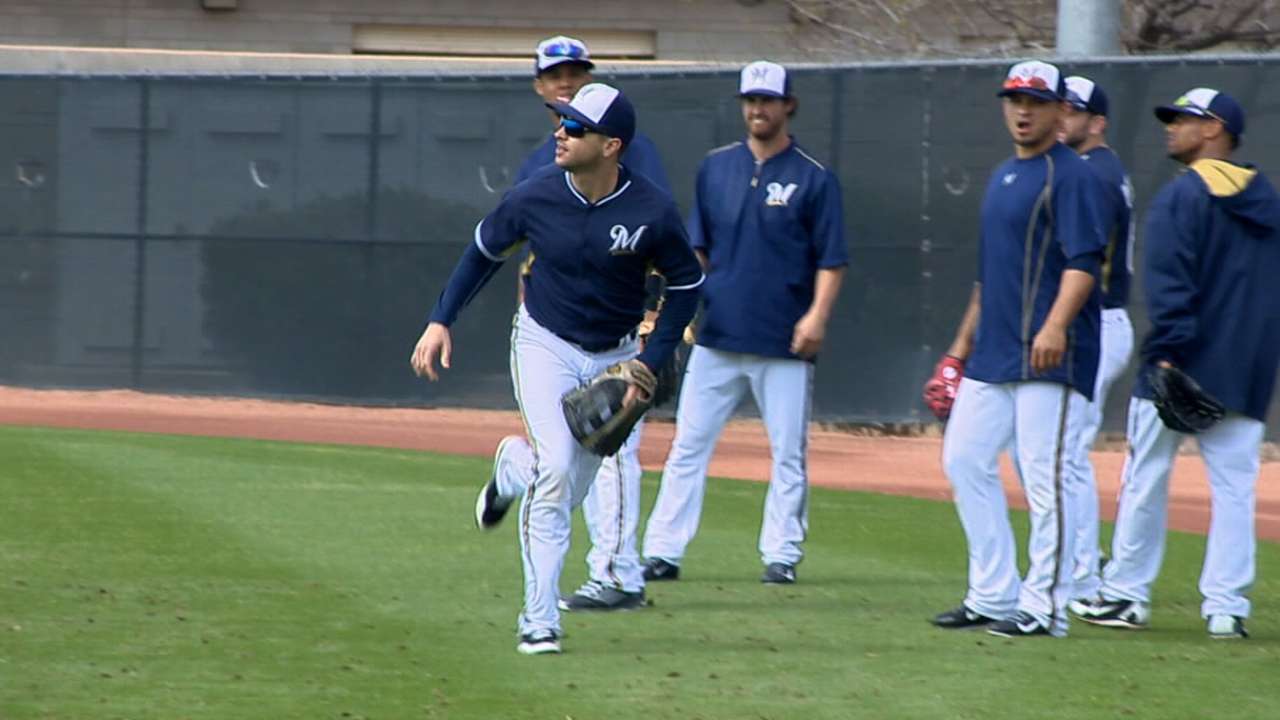 PHOENIX -- Last spring at this time, Ryan Braun was racking up hits. This spring, he's 0-for-10, including a two-strikeout game in a 5-2 loss to the A's on Sunday. But Braun has remained consistent in his insistence that Cactus League results are irrelevant.
"I started off 8-for-9 with three homers [last spring] and I had my worst year," Braun said. "In 2012, I had my best year and started off 0-for-something. Spring Training stats really don't matter. All of us would rather have success than not, but it's all about process and getting your work in and preparing yourself for the season."
The difference this year is that Braun is coming off a procedure in October to address a nerve issue at the base of his right thumb. It sapped his power last season and dramatically limited his production, including a slugging percentage 97 points below Braun's career average.
So far, Braun has avoided any setbacks since his procedure.
"I don't want to get too far ahead of myself with anything with the thumb," Braun said. "I don't really know. I haven't taken too many extra swings, but I'm a guy who typically takes less extra swings than most guys do as far as maintenance.
"So far, so good. I think the further we get into it, the more confident I'll be in making an assessment of where it's at."
After missing two games with an illness, Braun returned to the lineup Sunday and went 0-for-3 with a pair of strikeouts and a deep fly out. Despite Braun's .000 batting average, manager Ron Roenicke likes some of what he sees.
"The ball he hits deep, if he hits that in our ballpark it's probably a home run," Roenicke said. "His swings have been really good. We just need to get him some hits."
Adam McCalvy is a reporter for MLB.com. Read his blog, Brew Beat, and follow him on Twitter at @AdamMcCalvy. This story was not subject to the approval of Major League Baseball or its clubs.