Gray feels 'a million times better' this spring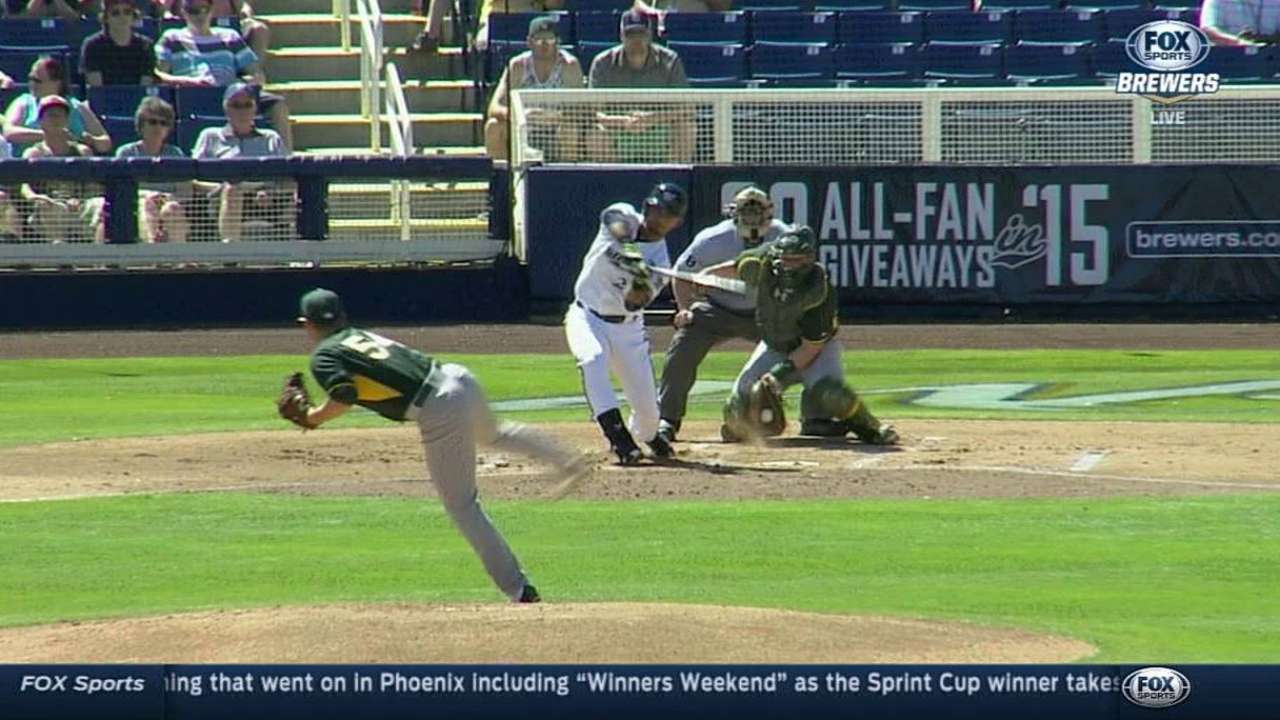 PHOENIX -- Consider this: A's starter Sonny Gray won 14 games and pitched to a 3.08 ERA in 219 innings last season. Now, consider this: Gray said Sunday he feels "a million times better" than he did at this point last spring, ahead of his wildly successful sophomore campaign.
It's a scary thought, pondering Gray's ceiling.
Oakland's likely Opening Day starter got through four innings in just his second spring start against the Brewers at Maryvale Baseball Park on Sunday, nearly ready to pitch the fifth before a long bottom-half of the fourth forced him to finish his work in the bullpen.
The righty allowed two runs on six hits, including a solo home run to Jonathan Lucroy, with no walks and four strikeouts.
"I thought he threw the ball good," said manager Bob Melvin. "He was throwing a lot of first-pitch heaters and they were swinging at a lot of them. Stuff was good. What we're looking out of him is to just get his endurance up and get him ready for the season."
Gray's adrenaline was sky-high in his first outing, leading to command issues. This time, he made a conscious effort to keep calm, and that helped him get through an eventful second inning, when he surrendered three consecutive one-out hits but limited the Brewers to just one run.
"I thought it was night and day better than last time," said Gray. "I thought it was awesome. I felt great. I think it was big to be able to limit damage in the second inning there. Second and third with one out, to be able to get out of that was huge. I think, body-wise, stuff-wise, it was all really good. The whole focus today was to just come in and throw a ton of strikes. Last time, I got a little over-amped and I didn't throw as many. I know I was ahead of everyone today, which is awesome."
Jane Lee is a reporter for MLB.com. This story was not subject to the approval of Major League Baseball or its clubs.