Dodgers' Tsao could pull off rare feat by returning to Majors
Taiwanese pitcher last played in big leagues for L.A. in 2007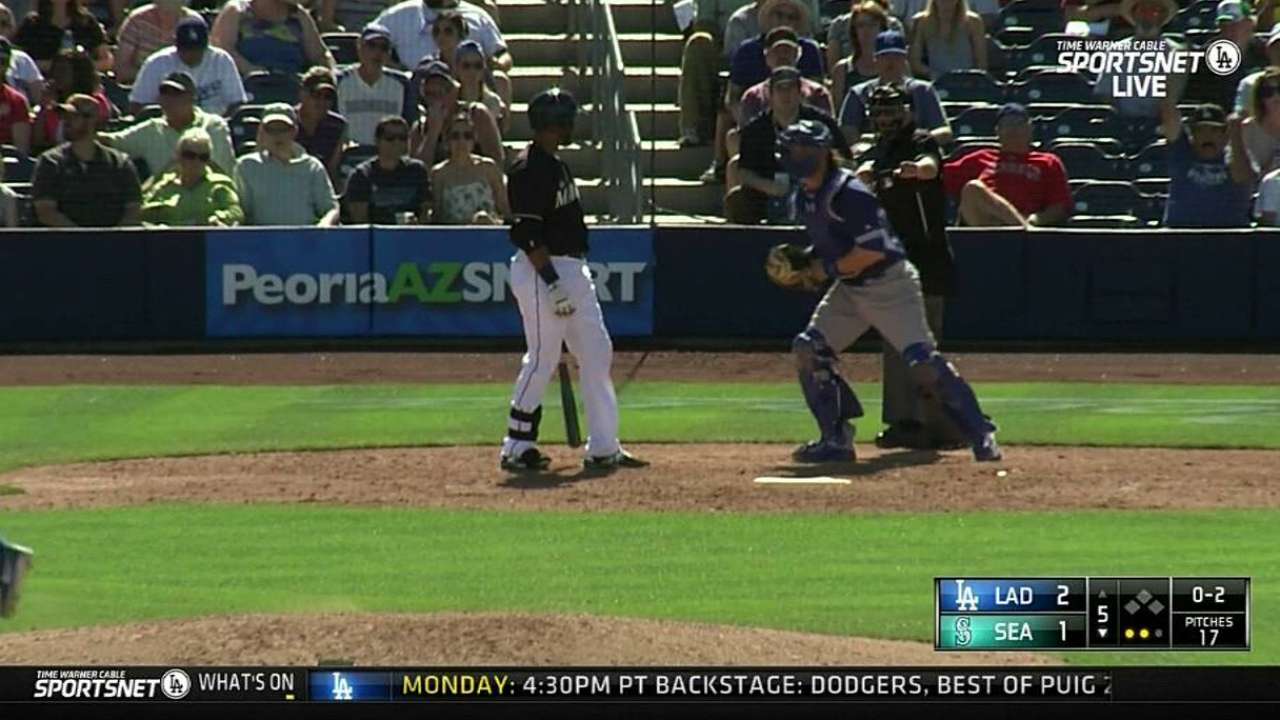 PEORIA, Ariz. -- Chin-hui Tsao back in the Major Leagues? With the Dodgers?
Stranger things have happened, but not many.
The Taiwanese pitcher, 33, played for the Rockies in 29 games from 2003-05, appeared in 21 games for the Dodgers in 2007, was involved in a game-fixing scandal back in his native Taiwan in 2009, ran a barbecue restaurant and, suddenly, was signed to a Minor League contract by the Dodgers before Spring Training with no invitation to Major League camp.
But he's been added to the squad several times this spring as a backup, been given the ball in two games, and has been lights out, including on Sunday, when he struck out two in 1 2/3 perfect innings, hitting 96 mph on the radar gun.
Early in camp, Tsao's mere presence led to all kinds of jokes, but the conversation is turning serious enough for manager Don Mattingly to say he left Tsao in an extra inning Sunday so he would face the top of the Mariners' batting order. He got Austin Jackson on a fly out, struck out Justin Ruggiano swinging and Robinson Cano looking.
"His stuff is good," said Mattingly. "I kind of left him in there for a shot at Cano and those guys. He's been interesting to watch."
And to catch.
"First time I ever saw him," said catcher Yasmani Grandal. "He gives me a lot of options. He has a back-door breaking ball. And I didn't know he threw that hard."
Ken Gurnick is a reporter for MLB.com. This story was not subject to the approval of Major League Baseball or its clubs.