Kershaw critical of himself after less-then-stellar outing
Dodgers manager Mattingly appreciates ace's competitiveness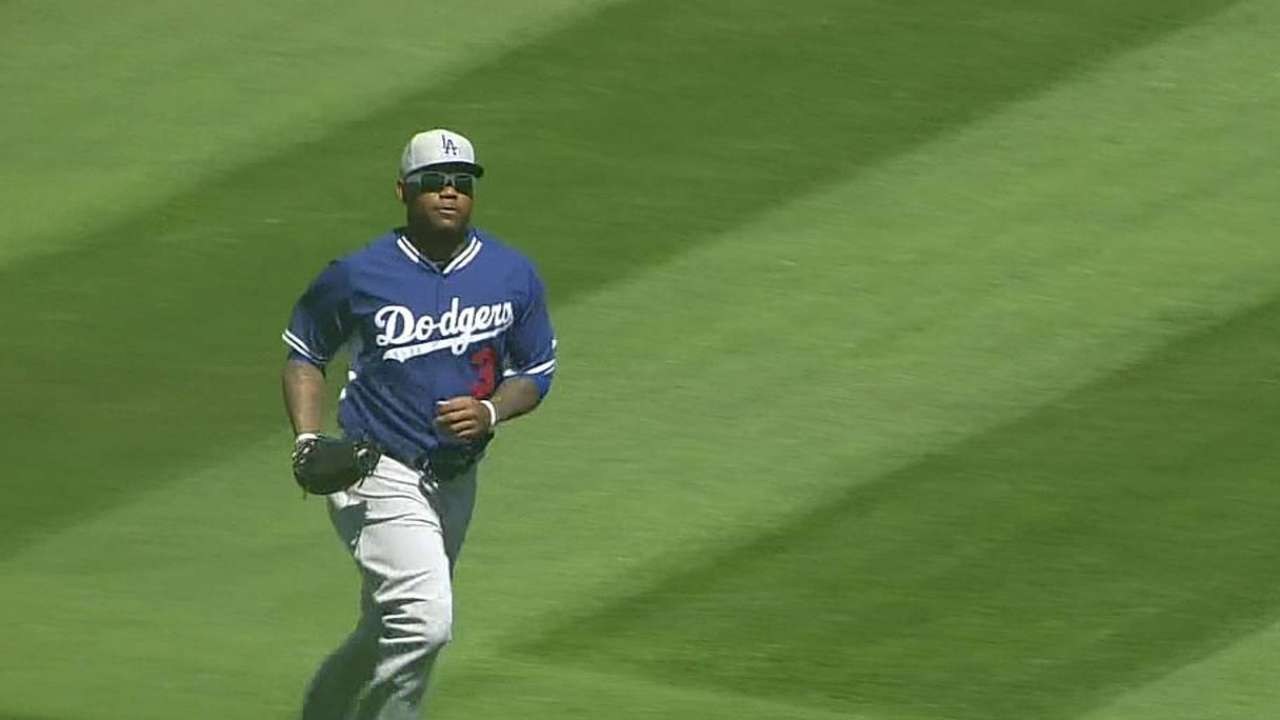 PEORIA, Ariz. -- Clayton Kershaw struggled in his Sunday outing against the Mariners and beat himself up during and after the game, all while bringing a smile to the face of his manager.
"From our standpoint, that's what we love about him," Dodgers manager Don Mattingly said, correctly assuming that Kershaw gave himself low marks talking with the media, because he did the same thing on the bench.
"He always strives for perfection. As far as the exercise, he got up and down, got the pitch count stretched out. We're happy."
Kershaw wasn't happy after allowing a run on four hits and walking three in 3 1/3 innings before he hit the 65-pitch limit in his third start.
"I was all over the place, had no idea where the ball was going," Kershaw said. "I'm getting worse as the spring is going. I walked three in three innings. I have a lot of things to figure out. I would have liked to get through four innings, but my pitch count was so high I couldn't do it."
Kershaw said his pitches were up more than he wanted and he "hit every part of the box. There wasn't one part worse than the other."
Kershaw was pitching in a game to new catcher Yasmani Grandal for the first time. Until that pairing turns in a clean outing, questions will be asked about Kershaw needing longtime catcher A.J. Ellis, because of their experience together.
"He's good back there," Kershaw said of Grandal. "He couldn't help me from throwing the way I did."
Kershaw said he won't change his routine for game preparation and predicted Grandal will "get on board with that and be ready to go. He'll be fine. He'll figure it out. The more we work together, the better it will feel."
Mattingly said he didn't notice Kershaw shaking off Grandal or showing frustration, reminding reporters that while Ellis was injured twice last year, Kershaw pitched to Drew Butera and Tim Federowicz.
"It's not like it was only A.J.," he said.
Grandal acknowledged that catching Kershaw in a game wasn't the same as in a bullpen session.
"He's a little different than a lefty. He almost throws like a righty," Grandal said. "You've got to stay ready for the pitches he throws. The more I catch him in a game, the better it will be. You can only do so much in the 'pen when the pitcher isn't throwing 100 percent.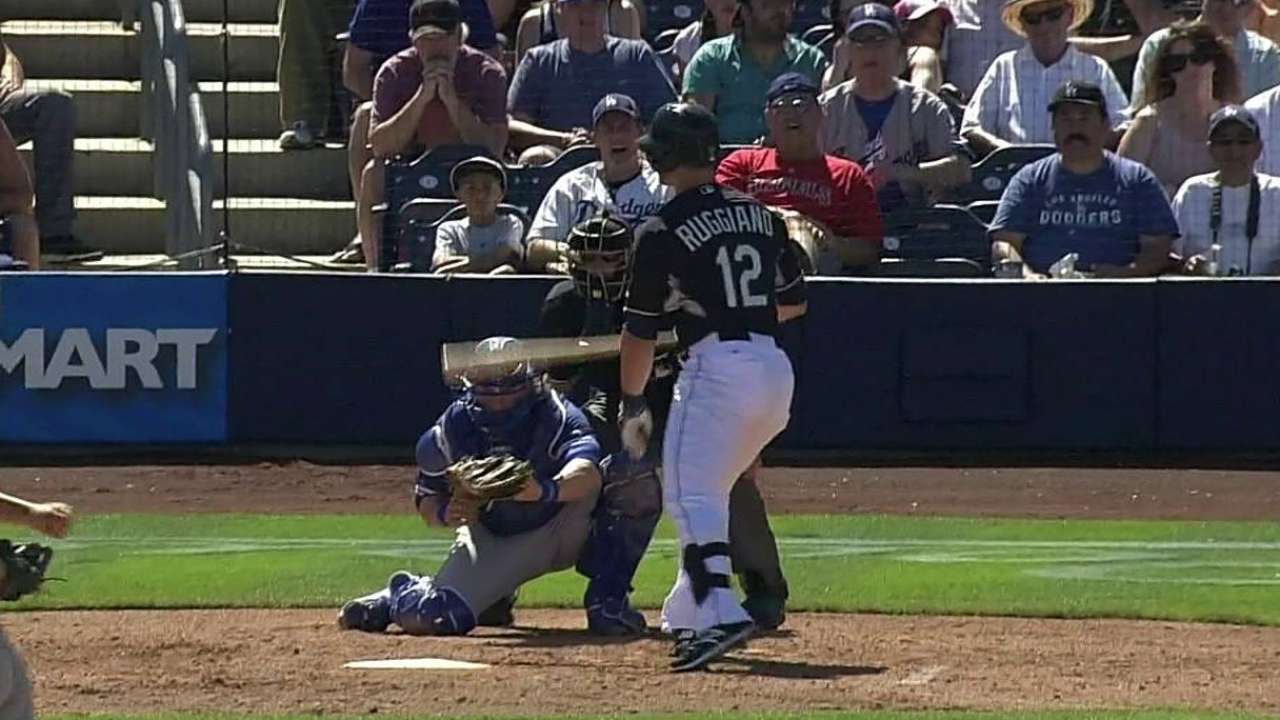 "He was more mad at himself for not making quality pitches as he's used to. I thought he did a good job. He got out of a couple jams. He has very high standards. I see a slider, I think it's pretty good. He thinks it's pretty bad."
Kershaw said one positive was going back out for the fourth inning, even though he faced and retired only one batter before taking it to the bullpen for 15 extra throws.
Ken Gurnick is a reporter for MLB.com. This story was not subject to the approval of Major League Baseball or its clubs.