Howard showing his wheels are in good shape
After pain-free offseason, Phils first baseman running well, more agile in field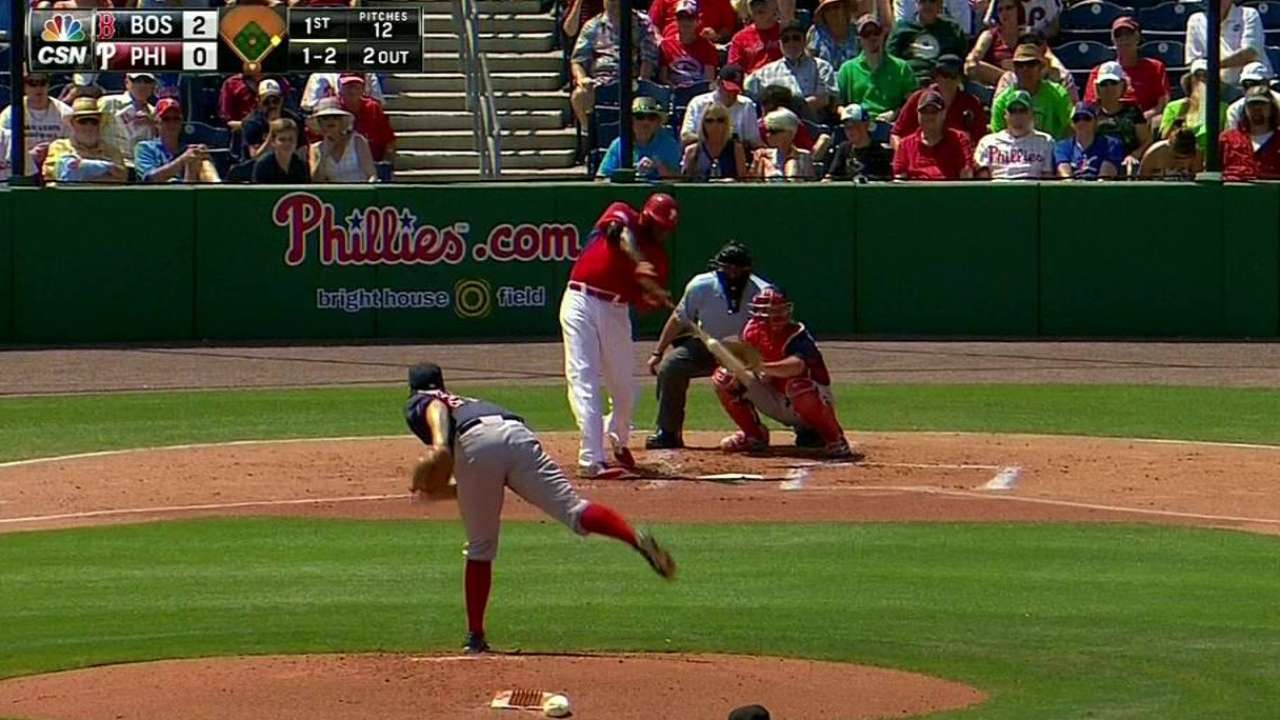 CLEARWATER, Fla. -- Phillies first baseman Ryan Howard is moving better this spring.
He is running the bases better. He appears more nimble defensively. The health of his left leg stood out Sunday in an 11-4 victory over the Red Sox at Bright House Field. He ran without a limp on a double into the right-field corner in the first inning. He scored from second on Carlos Ruiz's single off the right-field wall.
"If it seems like it's night and day to you, then it's night and day," said Howard, who went 2-for-4 with a double and a home run. "I feel good. My legs feel good. My legs feel fine. I did what I needed to do. I was pretty much pain-free this offseason, so I was able to get back on my workouts to do what I need to get my legs stronger."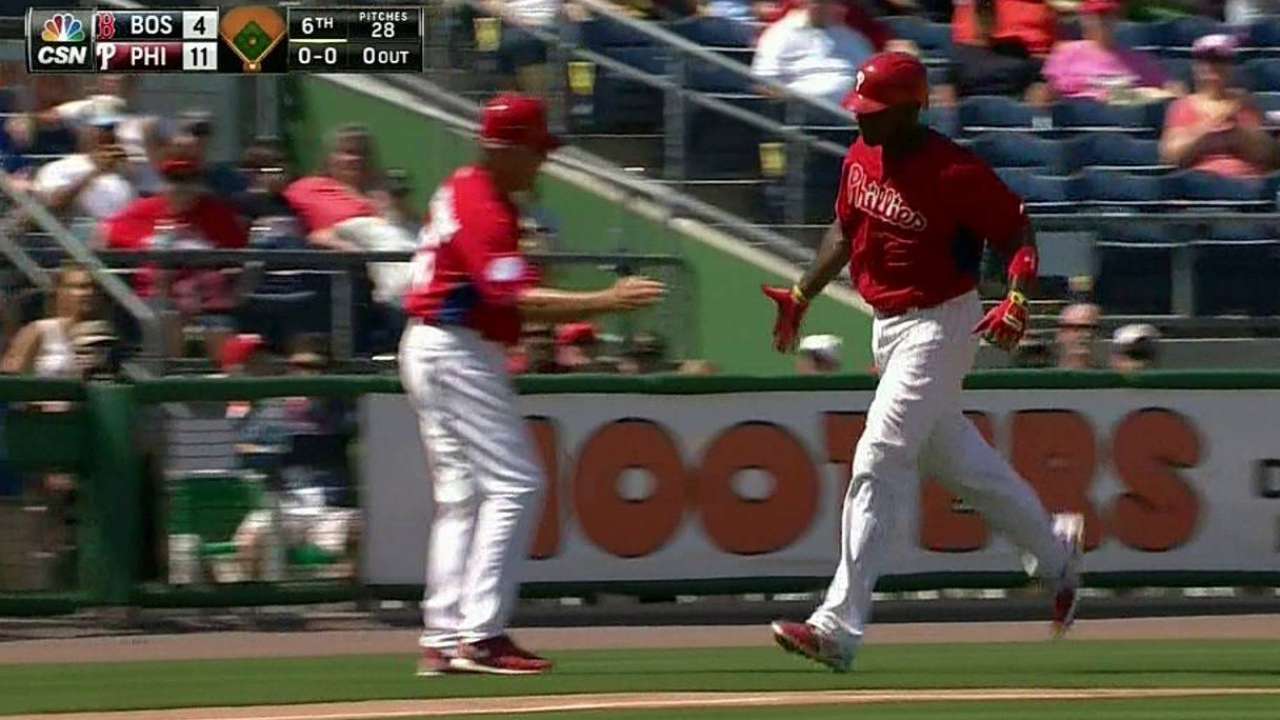 Howard ruptured his left Achilles tendon in Game 5 of the 2011 National League Division Series. He had surgery on his left knee in 2013.
It has taken him a long time to finally feel healthy.
Could it translate into a bounce-back season? Only time will tell. Howard is hitting .241 (7-for-29) with one double, two home runs and five RBIs this spring. Phillies manager Ryne Sandberg said he likes recent adjustments Howard has made at the plate, which could explain why he has homered twice in three games.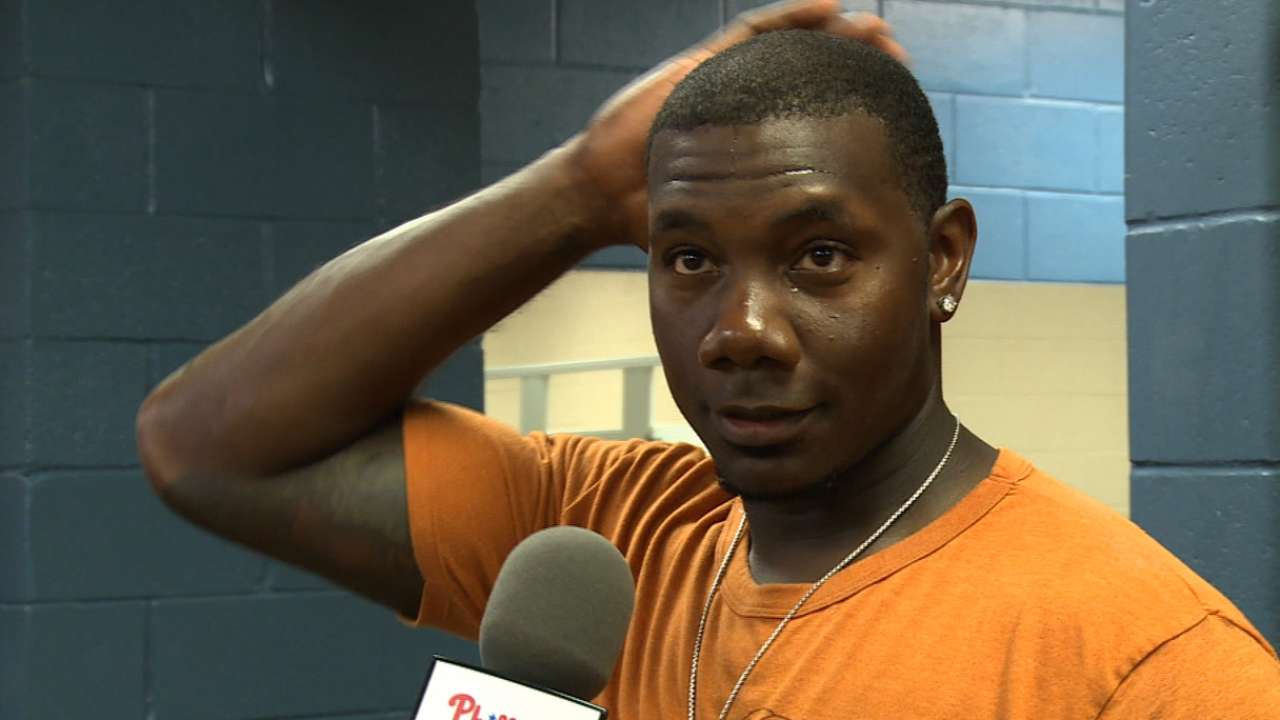 "I think Howie looks really good in the box right now," Sandberg said. "He's gaining some momentum on some games and some swings and at-bats. So I think he's really settling into a comfort zone. It took a little time, but I think the results are showing."
Chase Utley played his second game as the designated hitter. Sandberg said he is not sure when Utley might play in the field, but he worked out at second base Sunday.
"It's really a day-to-day thing," Sandberg said.
Todd Zolecki is a reporter for MLB.com. This story was not subject to the approval of Major League Baseball or its clubs.