Cueto's day a wild one, but ace says he's on target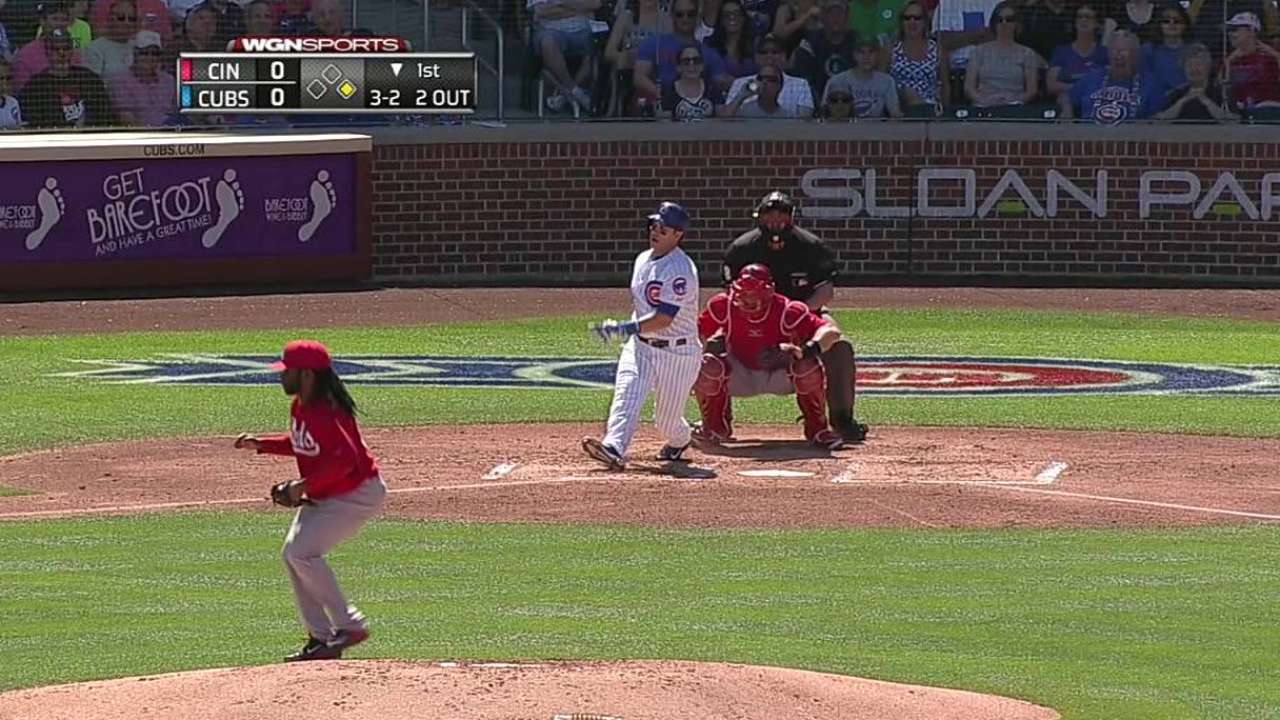 MESA, Ariz. -- Reds right-hander Johnny Cueto made working deep into games a regular occurrence in a stellar 2014 campaign, and he continued to build his arm up for 2015 with four innings Sunday against the Cubs that included just one hit, albeit a loud one.
Cueto, who led the National League with 243 2/3 innings pitched in 2014, was a little off the zone with three walks, and he allowed an inside fastball to find too much of Chris Denorfia's bat in the third inning for a two-run homer.
Bottom line, he got his work in, and that's what he's here to do.
"I felt really good today," Cueto said.
Added catcher Devin Mesoraco: "He was OK. He wasn't super-crisp, a little quick to the plate and got underneath some balls. That's why we have Spring Training. He'll go into his next bullpen session, I'm sure, and he'll be right back where he should be."
Cueto said he approached his two at-bats vs. Cubs slugger Anthony Rizzo, both walks, a little differently than the regular season, trying to use a little more power than normal. But that's how things go in Spring Training.
"You have to work different," Cueto said of pitching in Spring Training. "You can't show everything you have and do the same thing you do during the season. You come out here, you have to work on different things."
The homer by Denorfia was the first allowed by a Reds pitcher this spring, snapping a string of 38 2/3 innings without one. Through three spring starts. Cueto has allowed three earned runs on five hits with four walks and six strikeouts in nine innings of work.
John Schlegel is a national reporter for MLB.com. You can follow him on Twitter @JohnSchlegelMLB. This story was not subject to the approval of Major League Baseball or its clubs.