Bauer finds success in pound-the-zone approach
Indians starter cruises through 5 innings vs. Padres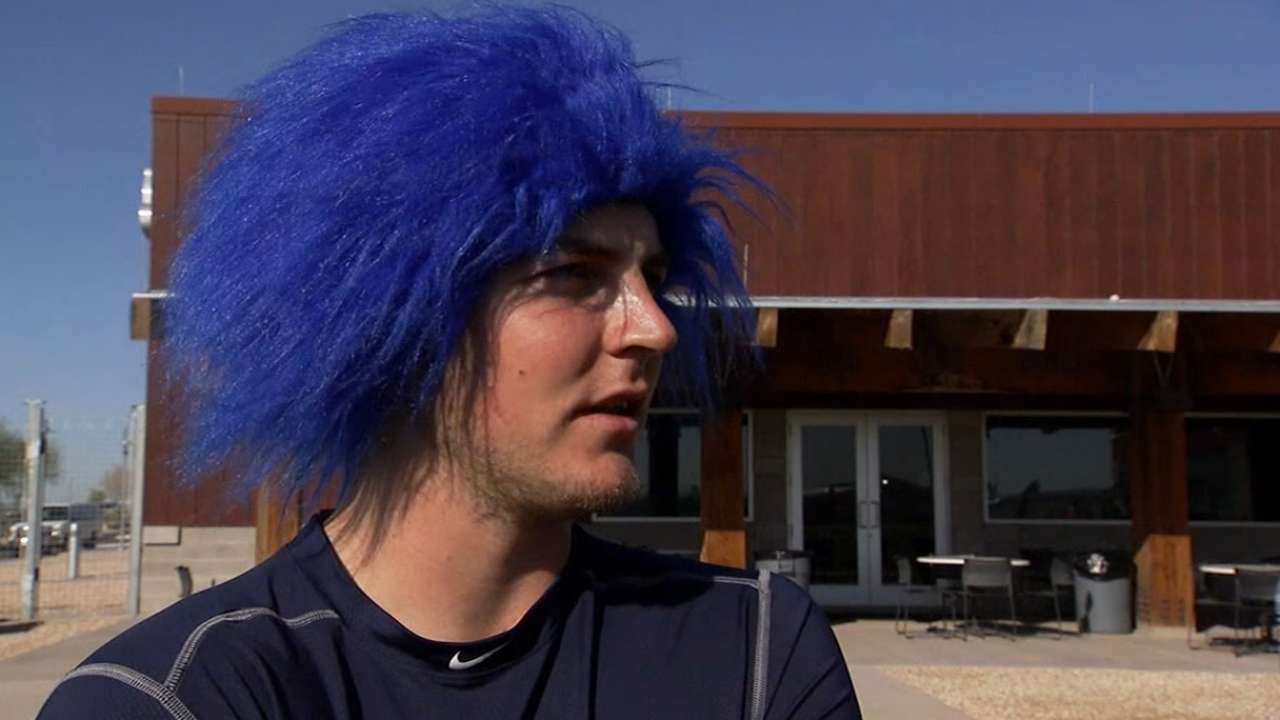 GOODYEAR, Ariz. -- Trevor Bauer was welcomed to the mound on Sunday with a battle of wits and skill. San Diego's Wil Myers fouled off pitch after pitch from the Indians starter, forcing the right-hander's pitch count to double digits in the first at-bat of the afternoon.
"It's just like, 'OK, this is how it's going to go," Bauer said.
Bauer's primary goal for his first three Cactus League starts has been to throw as many strikes as possible, but Myers threatened to throw the plan off right out of the gates. Bauer continued to come at Myers with an array of strikes, resulting in a 10-pitch confrontation that included seven foul balls and ended with a ground ball.
After that initial locking of horns, Bauer settled in and cruised through an efficient five-inning showing.
"I came back and had a couple quick ones after that in the second and third," Bauer said. "That definitely helped kind of get me back in the game on the pitch-count idea. ... I was pretty pleased. I only had one three-ball count -- my last one -- but I came back OK and I still haven't walked anybody, so that's a plus."
Indeed, Bauer's lone three-ball count of the afternoon was to the final batter he faced, Yangervis Solarte, who flew out to center field on a 3-2 offering. Overall, the Indians starter threw 68 pitches, including 50 strikes, for a 74-percent strike percentage. Bauer finished with four strikeouts and no walks, giving him seven strikeouts against zero free passes in 12 Cactus League innings to date.
Myers reached on an error in the first inning and scored on a double from Matt Kemp, resulting in an unearned run on Bauer's line. In the fifth, Myers also launched a solo homer off Bauer, who said he was more focused on his execution than the results in the box score.
Thirteen of the 20 batters Bauer faced had at-bats consisting of three or fewer pitches. Nine had at-bats of two or fewer pitches.
"That's been my only goal my first three outings, is just throw strikes," Bauer explained. "Fill up the zone, first-pitch strikes and then I'm basically playing a little game with myself, seeing how quickly I can get to two strikes. Then, when I get there, [I'm] working on the two-seam and split.
"He was pretty good, man," Indians manager Terry Francona said. "He continues to pound the zone. He's trying to work ahead and he's using his fastball. I think there's some instances where he could go to a breaking ball and get a strikeout, but knowing it's Spring Training, he's pounding his fastball. It's pretty impressive."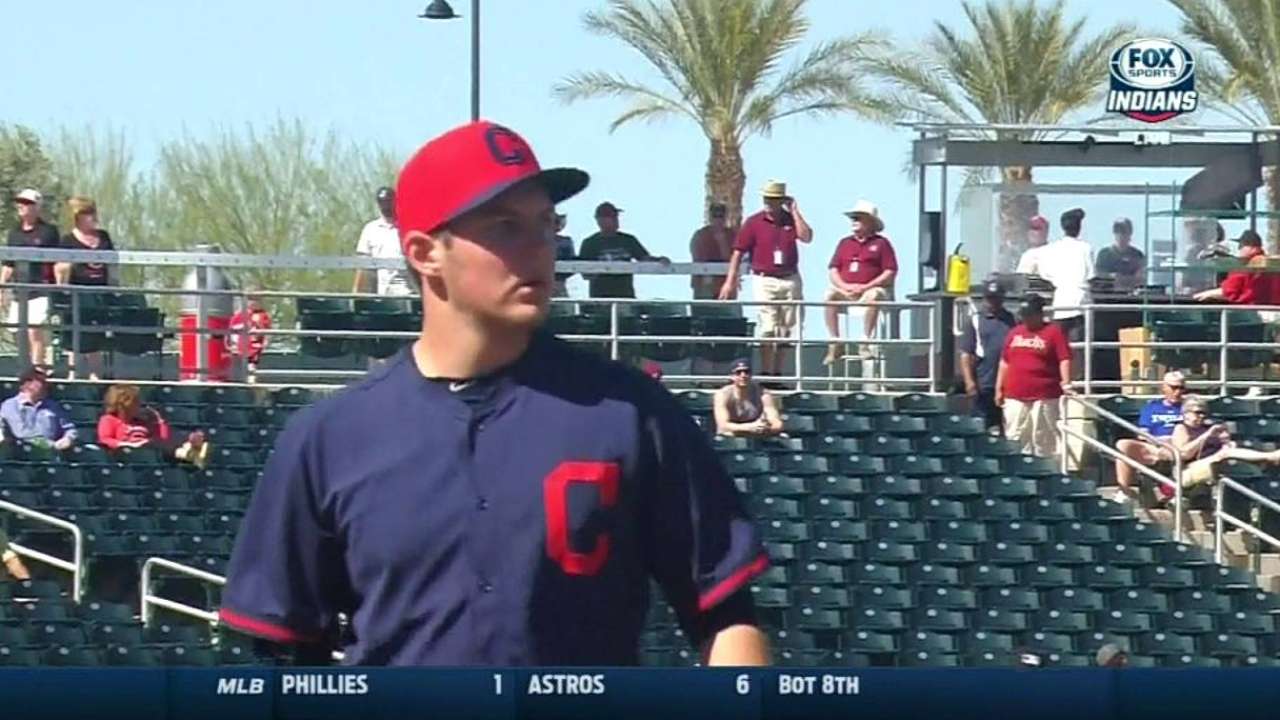 Bauer, who projects as Cleveland's No. 3 starter, said two of his strikeouts came on the two-seamer and the other two were via the splitter.
"I feel like this is probably the best I've been at any point," Bauer said.
Jordan Bastian is a reporter for MLB.com. Read his blog, Major League Bastian, and follow him on Twitter @MLBastian. This story was not subject to the approval of Major League Baseball or its clubs.