Mesoraco bounces back from concussion, on target for opener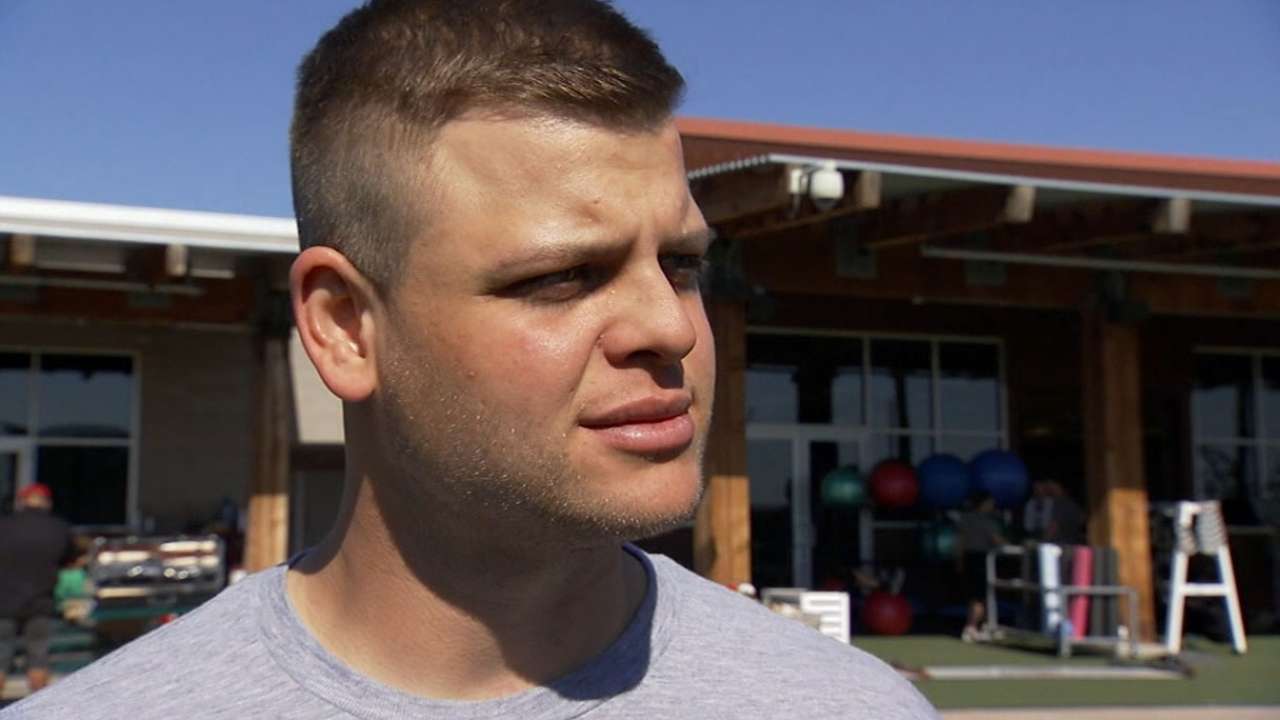 MESA, Ariz. -- Devin Mesoraco missed a week of Cactus League action before his return Sunday, but the Reds' All-Star catcher didn't look like he missed a step of his progress toward Opening Day.
Mesoraco, who sustained a concussion in a March 7 game, worked four innings with starter Johnny Cueto, fielded his position well and did just fine at the plate, dropping a single into the outfield and drawing a walk in his two at-bats against the Cubs at Sloan Park.
Manager Bryan Price said before Sunday's game that he's inclined to give Mesoraco as many at-bats as he can in the coming days and weeks to make sure he's up to speed.
"I might slide him in there for some DH opportunities between games that he's catching just so he can see more pitches, get more at-bats," Price said.
As far as Mesoraco is concerned, that probably isn't necessary. The way he felt at the plate Sunday, he's right back on track of where he should be this time of spring.
"To be honest, I don't think I need a lot of at-bats," said Mesoraco, now 2-for-7 in Cactus League play. "My swing is good, and I feel like my swing is pretty close to where it should be. I don't think I need any extra, but I'm more than happy to go out there and play as much as Bryan wants me in there."
Last spring, Mesoraco got in just 29 at-bats in Spring Training and started the season on the DL with an oblique strain, but he came flying out of the gates with a .468 average, three home runs and six doubles in his first 13 regular-season games.
John Schlegel is a national reporter for MLB.com. You can follow him on Twitter @JohnSchlegelMLB. This story was not subject to the approval of Major League Baseball or its clubs.