D-backs will find role for 'special guy' Hudson
Coaching, medical staff debating starting vs. relieving for pitcher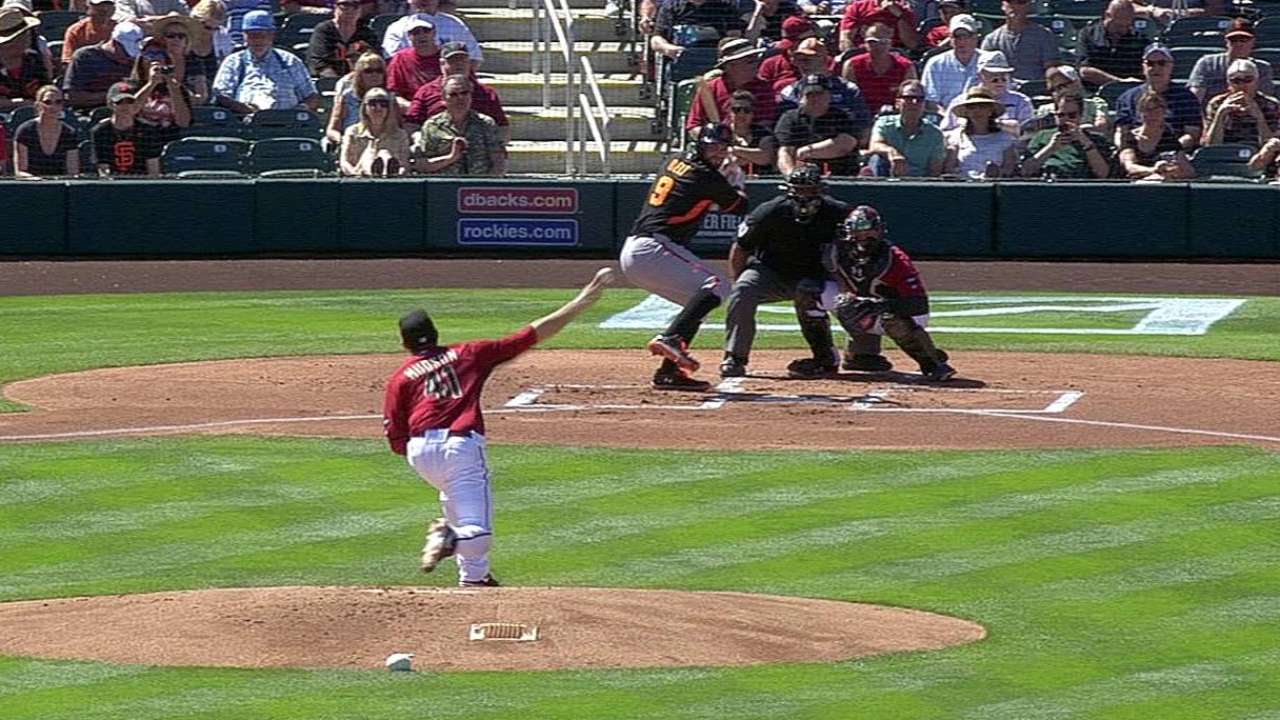 SCOTTSDALE, Ariz. -- As long as he is healthy, Daniel Hudson is going to be on the D-backs' Opening Day roster, but whether he will be in the rotation or the bullpen is still to be determined.
"He's on this team; we just don't know what role yet," D-backs manager Chip Hale said. "He's a special guy. As long as he feels good about his arm and is healthy. Like I said on Day 1: He's a special guy. When you have a special guy like this, you want to keep him healthy and you have to find what that niche is."
Hale recently sat down again with his coaches and medical staff to discuss what that niche might be, but they have yet to form a consensus on whether he would be better served starting or relieving.
After missing most of 2012 and all of 2013 due to a pair of Tommy John surgeries, Hudson managed to appear in three games last September. While being on the regular schedule of a starter might be beneficial for Hudson, he only threw 2 2/3 innings last year, so there is a question of how many he would be able to throw this year.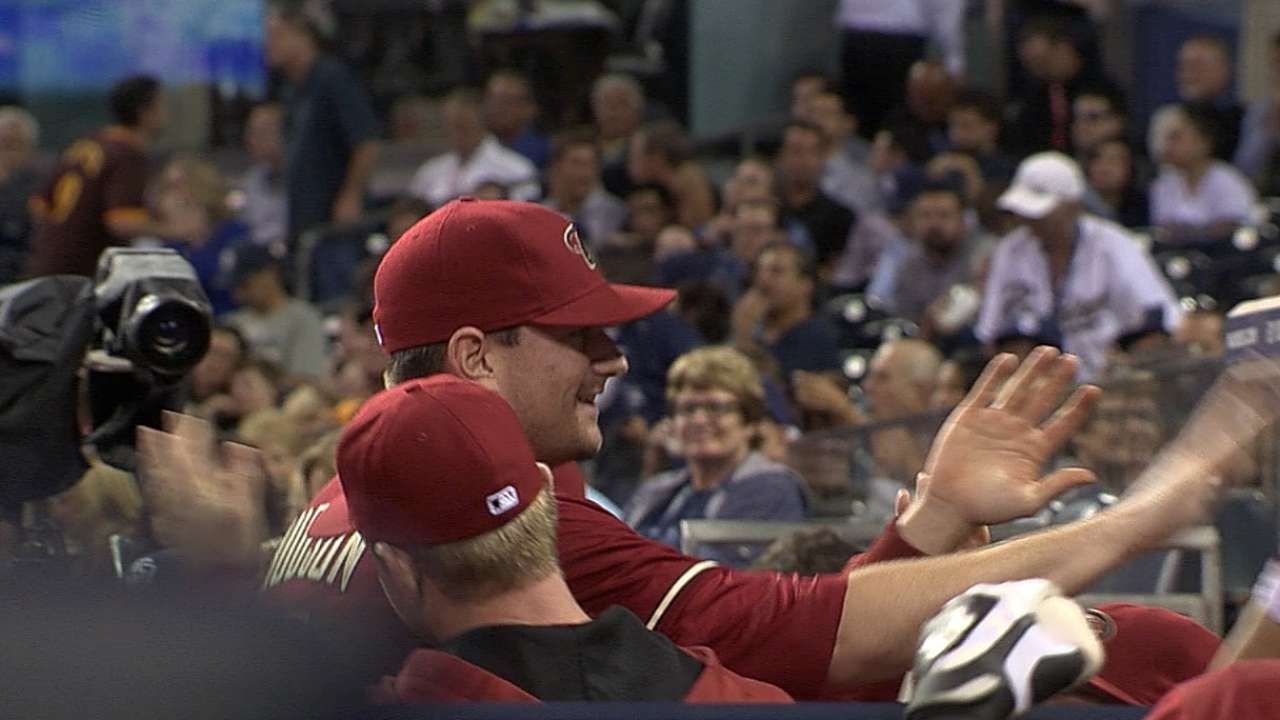 Using him out of the bullpen might limit his innings, but there is concern about whether the inconsistent usage that sometimes happens with relievers or being used in back-to-back games, would be a problem for him.
"We've talked about pretty much everything," Hale said. "What if we just started him and pitched him two innings? ... But it's funky stuff. Do we have six starters? We don't want to look like we're re-creating the wheel here. We're just trying to do something that's going to keep this guy healthy. If we can get him through the 2015 season, all the way through, healthy, then I think he's going to be on his way."
Steve Gilbert is a reporter for MLB.com. Read his blog, Inside the D-backs, and follow him on Twitter @SteveGilbertMLB. This story was not subject to the approval of Major League Baseball or its clubs.