Harvey gearing up for Red Sox
Mets' ace set to increase workload as season nears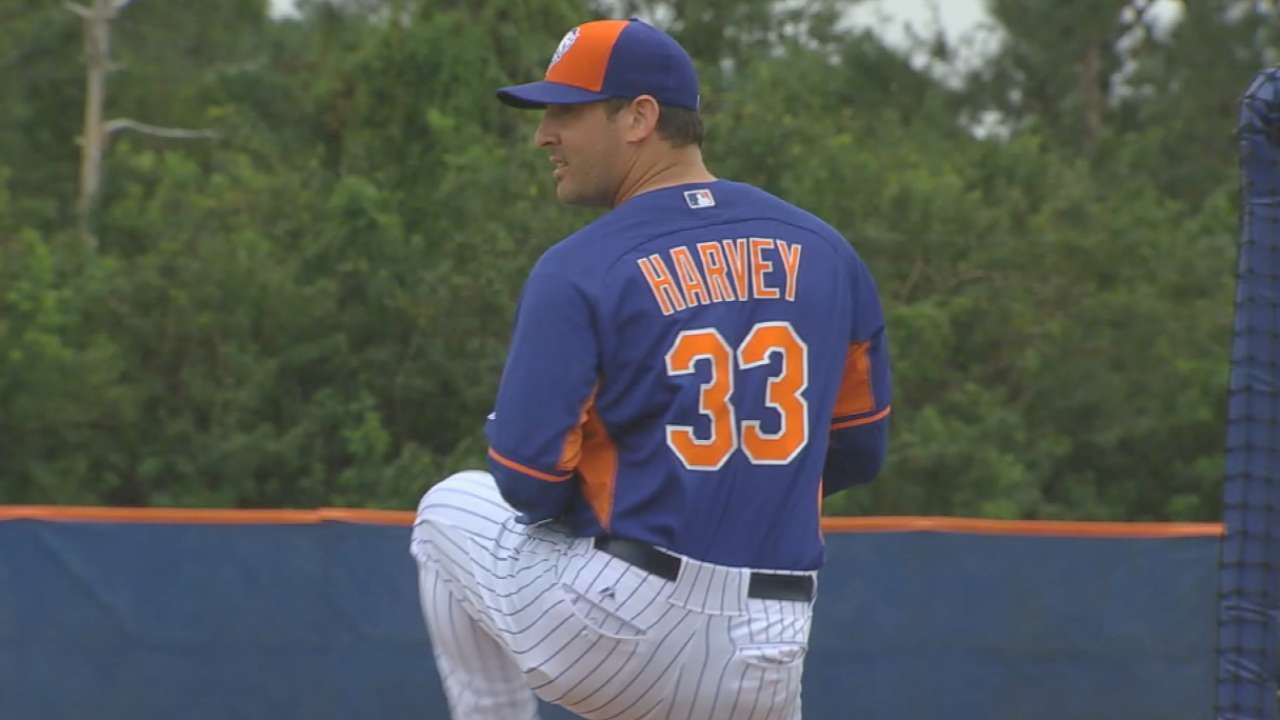 PORT CHARLOTTE, Fla. -- Growing up a Yankees fan in New England, Matt Harvey understands the passion of Red Sox Nation as well as anyone. So Harvey knows what he has to look forward to when he makes his third Grapefruit League start Monday in a 1:05 p.m. ET game against the Sox at JetBlue Park in Fort Myers, Fla.
Harvey also knows that, once again, he'll need to rein things in as he looks to increase his workload to four innings and around 60 pitches. Any adrenaline loss that affected him five days earlier against the Marlins, when he admitted to feeling sluggish throughout a 2 2/3-inning, two-run performance, should be gone in Fort Myers.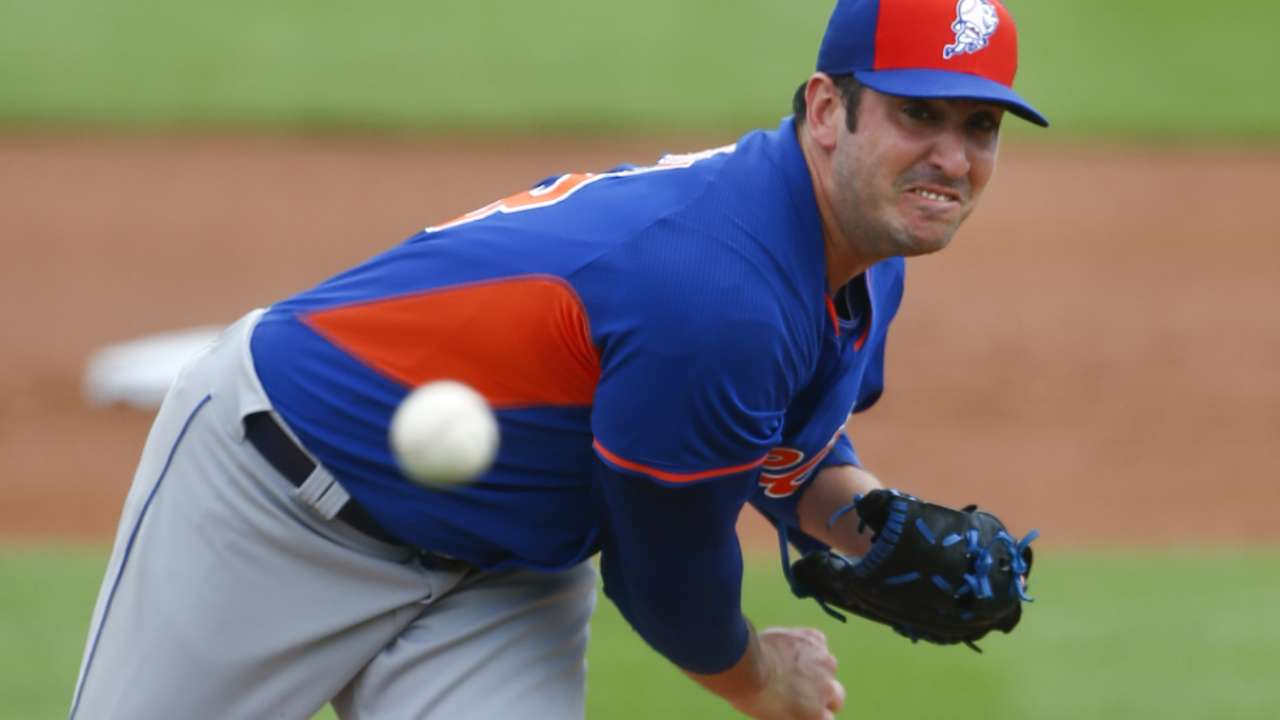 "I'm always excited to keep going out there and throw some more," Harvey said. "I've never pitched against the Red Sox during Spring Training. I know we play them this year [Aug. 28-30 at Citi Field], so it's going to be good to get over there and get used to their lineup a little bit. It's nice knowing that the pitch counts are increasing and the workload is going up, so that's always a good sign. It's a good sign that we're getting close to the season."
The Red Sox aren't going to make it easy for Harvey.
With the exception of the catcher position, and possibly right field, Boston manager John Farrell will trot out his likely Opening Day lineup.
Here's the Red Sox's starting lineup:
1. Mookie Betts, CF
2. Dustin Pedroia, 2B
3. David Ortiz, DH
4. Hanley Ramirez, LF
5. Pablo Sandoval, 3B
6. Mike Napoli, 1B
7. Shane Victorino , RF
8. Xander Bogaerts, SS
9. Ryan Hanigan , C
Joe Kelly, RHP
The only Red Sox starter whom Harvey has faced in his Major League career is Sandoval, who is 2-for-6 lifetime, with one strikeout.
In his start, Harvey will begin focusing more on the slider that was his go-to off-speed pitch in 2013. Harvey backed off the slider during his Tommy John rehab because of the torque it requires, placing more emphasis on his curveball instead. That will change Monday, as Harvey begins to round into regular-season form.
Said pitching coach Dan Warthen: "I look for him to go out there [Monday] and be Matt Harvey again."
Anthony DiComo is a reporter for MLB.com. Follow him on Twitter @AnthonyDicomo. Michael Kolligian is a contributor to MLB.com. This story was not subject to the approval of Major League Baseball or its clubs.