Despite tough outing, Teheran considers himself ready
Braves' ace tagged for six earned runs over 3 1/3 innings in loss to Blue Jays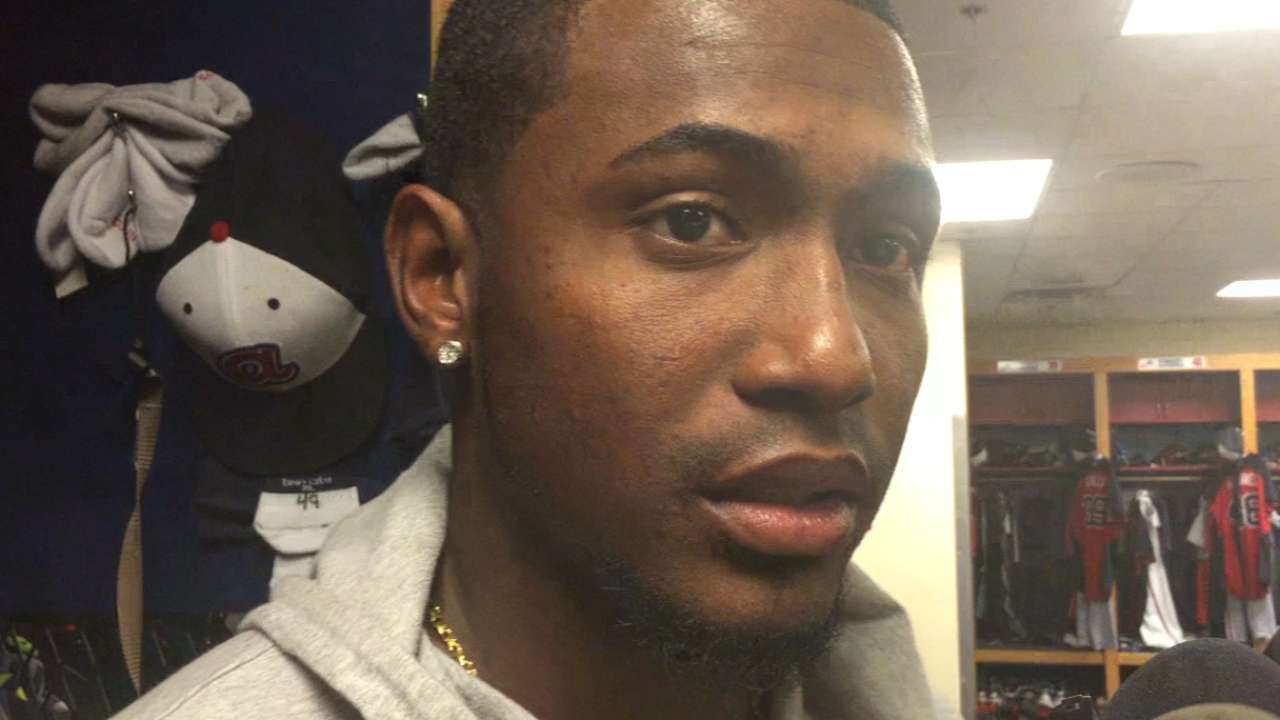 LAKE BUENA VISTA, Fla. -- Julio Teheran did not get any favors from a sun-baked infield that assumed the appearance of cement. But as Teheran labored against the Blue Jays on Sunday afternoon, he also provided clear indication that he has some work to do before the regular season begins.
"He's not sharp yet," Braves manager Fredi Gonzalez said. "The breaking ball was just kind of rolling today. He got himself in some hitter's counts and [the Blue Jays] swing the bats pretty well."
Teheran surrendered seven runs (six earned) and nine hits in just 3 1/3 innings during Atlanta's 10-5 loss. Most of the damage was incurred within a four-run third inning, during which Toronto batted around and tallied six hits.
"It wasn't my best location," Teheran said. "I wasn't throwing the first pitch for a strike, and that is the most important thing for a pitcher. I wasn't commanding [my pitches] very well. I tried to battle and make pitches."
After walking Jose Bautista to load the bases with one out in the third inning, Teheran got the ground ball he was seeking off the bat of Dioner Navarro. But the grounder took a bad hop in front of shortstop Pedro Ciriaco and resulted in an RBI single.
Had Ciriaco fielded Navarro's grounder cleanly, he likely would have turned an inning-ending double play that would have allowed Teheran to escape the inning without allowing a run. But while the bad hop proved to be unfortunate, the 24-year-old pitcher had only himself to blame as he allowed three singles and a sacrifice fly before seeing the inning end with center fielder Todd Cunningham making a strong throw to cut down Daric Barton at the plate.
"I think I'm ready for the season, even though I had a bad outing," Teheran said. "It's something that is going to happen."
Teheran, who is lined up to make his second consecutive Opening Day start, will be scheduled to make three more starts during the Grapefruit League season. He entered Sunday having allowed two earned runs over the five innings he totaled during his first two spring outings.
Mark Bowman is a reporter for MLB.com. This story was not subject to the approval of Major League Baseball or its clubs.