d'Arnaud leaves game with dehydration symptoms
Catcher cites dizziness, expects to be fine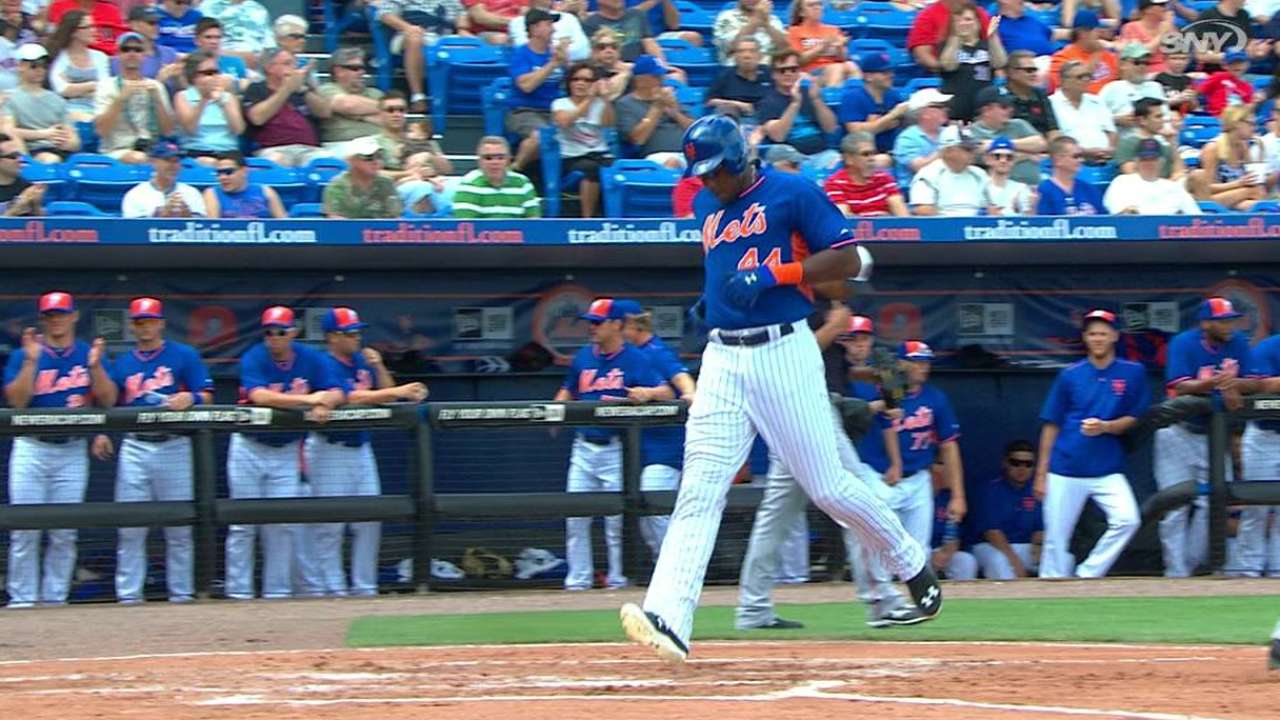 PORT CHARLOTTE, Fla. -- Mets catcher Travis d'Arnaud left Sunday's 8-4 loss to the Rays due to dehydration symptoms, which should not affect him going forward.
"I was fine," d'Arnaud said. "I could have kept playing. I was feeling fine. A little dizzy, but I got taken out for precautionary reasons. I should have hydrated better before the game so it wouldn't have happened."
With temperatures soaring into the upper 80s and a heavy humidity coating Charlotte Sports Park in Port Charlotte, Fla., d'Arnaud lasted only four innings behind the plate. Finishing 1-for-2 with a run scored on offense, he described the conditions as "like a sauna."
After home-plate umpire Brian O'Nora alerted manager Terry Collins to the issue between innings, the Mets replaced d'Arnaud with Kevin Plawecki.
"He just got a little dizzy so I wanted to get him out of there," Collins said. "He said he was fine. He had some water. The umpire gave me a heads-up on it so I just took him out."
D'Arnaud, 22, is 4-for-22 (.182) in eight games this spring. He will serve as the Mets' starting catcher this season, coming off a breakout season that saw him hit 10 home runs with an .805 OPS after returning from a three-week Minor League demotion.
Anthony DiComo is a reporter for MLB.com. Follow him on Twitter @AnthonyDicomo. This story was not subject to the approval of Major League Baseball or its clubs.