Pompey brothers share field in rare family affair
Tristan drives in a run for Canadian Junior Team against Dalton, Blue Jays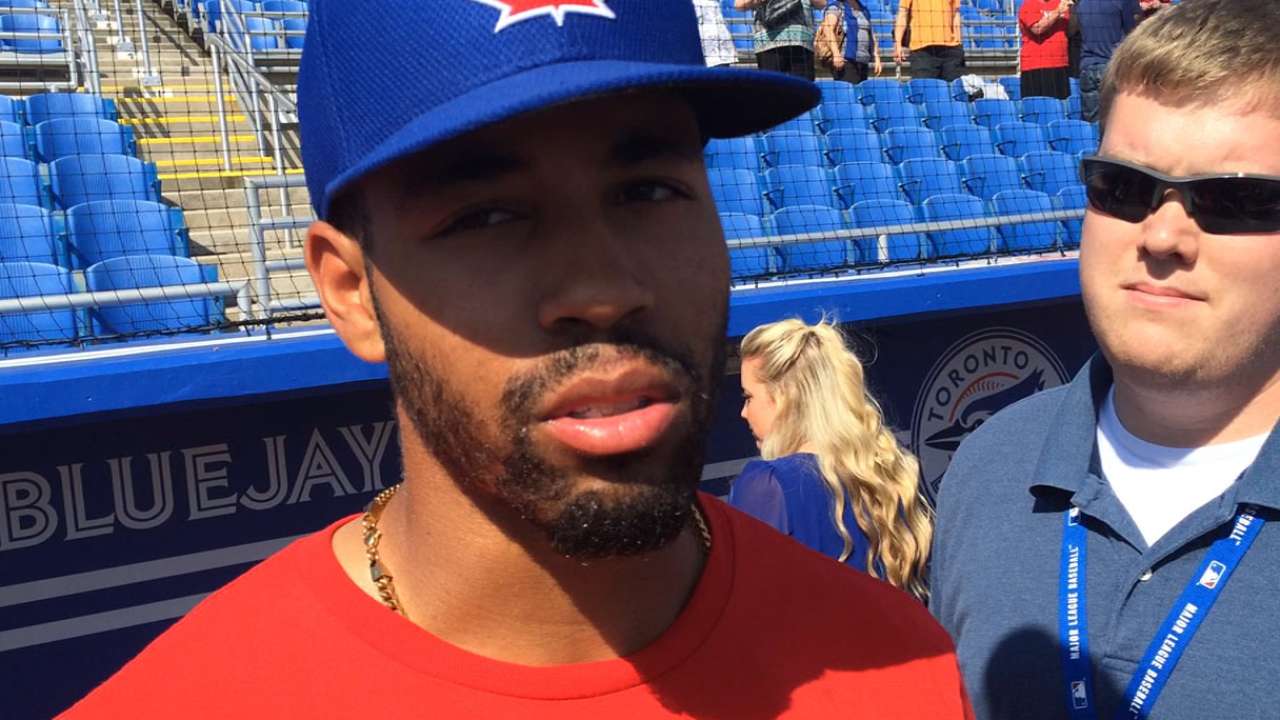 DUNEDIN, Fla. -- Blue Jays center fielder Dalton Pompey isn't the only member of his family with an eye on making the big league dream come true.
While Pompey is trying to win a starting job during Spring Training, his younger brother, Tristan, is spending his time trying to garner some attention from Major League scouts.
Tristan received the opportunity of a lifetime on Sunday afternoon when he suited up for the Canadian Junior Team against his brother's Blue Jays. It didn't matter that the Blue Jays won, 17-3, during which Tristan drove in a run in the fourth and Dalton doubled and scored. With an age difference of four years, it marked the first time the pair got to take the field against each other in the same game.
"Today is one of the bigger moments," the 18-year-old Pompey said of his career. "Obviously I want to play in the Major Leagues, that's the biggest goal for me, but this is pretty big for me too."
Pompey's parents made the trip from Toronto to watch the game with their mother, Valerie, joking before the game that she didn't want either one to "catch each other's fly balls." The family affair isn't unprecedented, but two brothers playing in the big leagues at the same time is also pretty rare.
It remains the long-term goal for Tristan, who is eligible for the Draft later this year, but also could opt to attend a college or university in the United States to continue chasing his dream.
Tristan doesn't have to search very far to find inspiration. Dalton made his big league debut last season at the age of 21 after having gone through three Minor League levels in one season.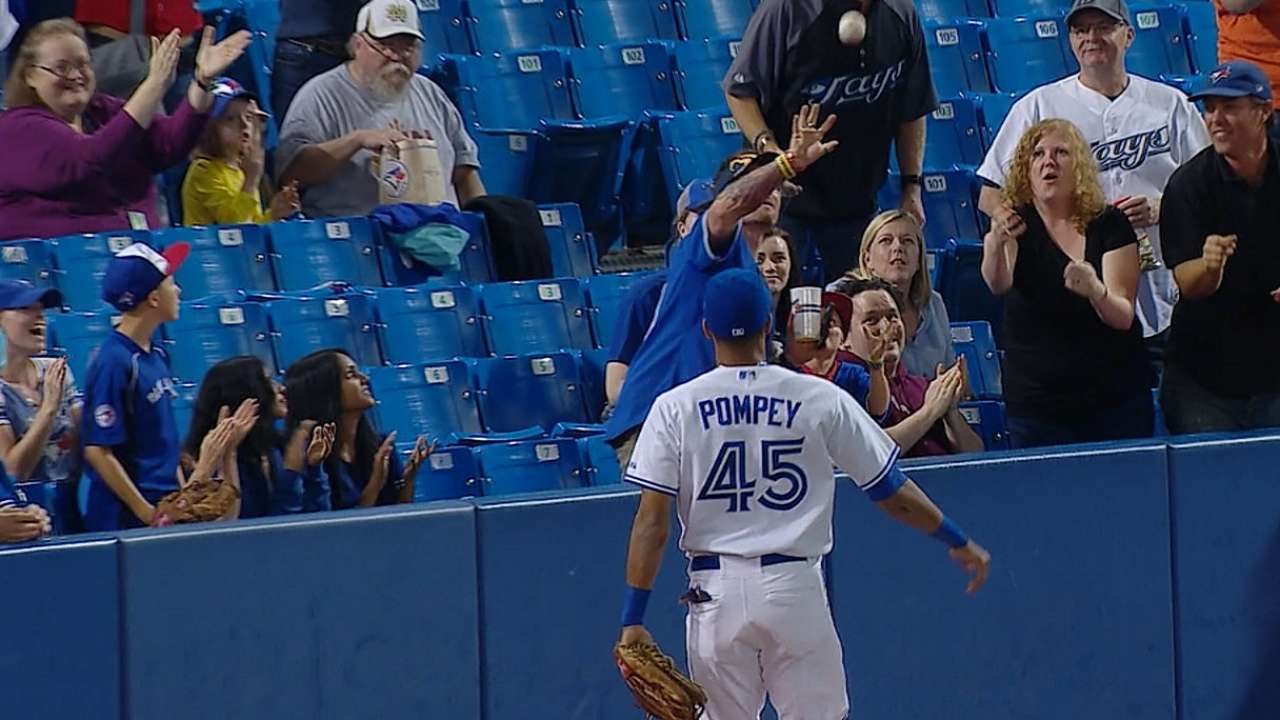 It was an impressive feat, and one that should hit home even more this year with Dalton as the early favorite to win the starting job in center field. Tristan has been there every step of the way after watching Dalton in the Futures Game, in Double-A, Triple-A and then the big leagues.
The next step will be watching Dalton, while also playing on a Major League diamond.
"It's pretty awesome to see the whole journey," said Tristan, whose brother also graduated from the Canadian Junior Team. "Just him getting drafted was big enough for me to realize that it's possible. He just kept working hard and climbed up the ladder.
"Just being in the big leagues, no real goal by what age. I just want to be in the big leagues, too."
Gregor Chisholm is a reporter for MLB.com. Read his blog, North of the Border, and follow him on Twitter @gregorMLB. This story was not subject to the approval of Major League Baseball or its clubs.