Bethancourt ready to step up on offensive side
Young catcher known for his defense has significantly improved at plate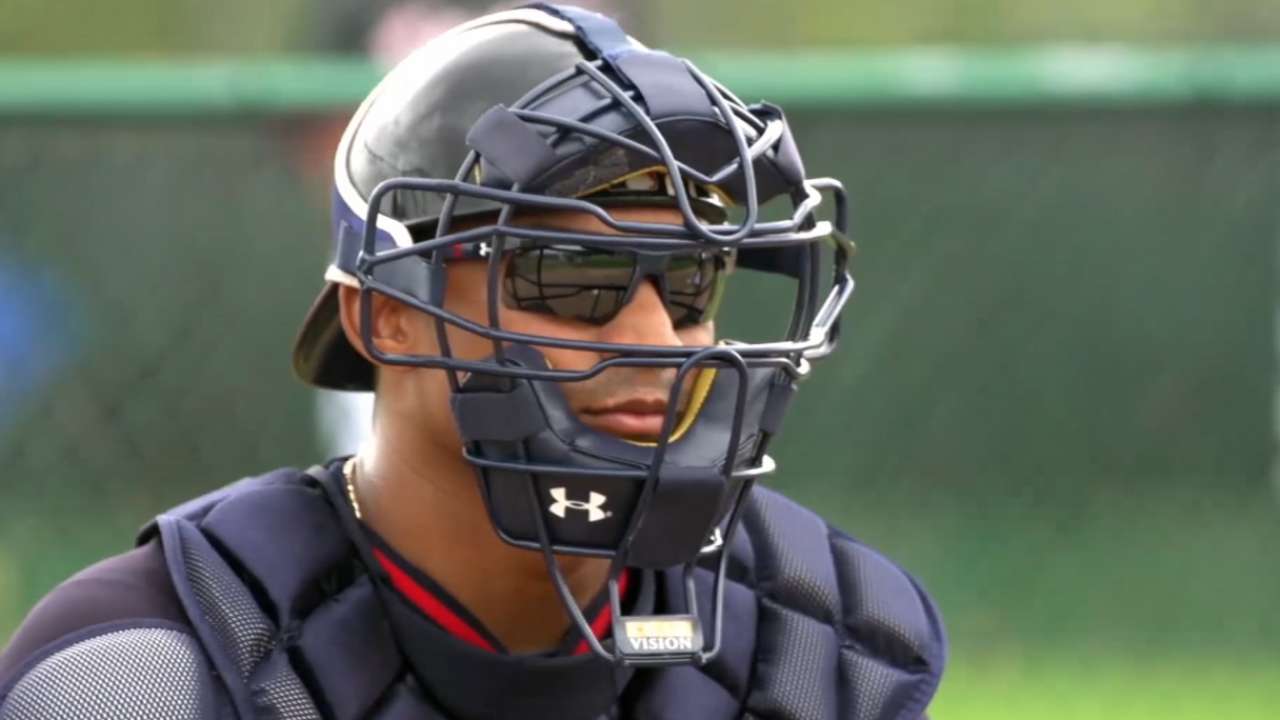 LAKE BUENA VISTA, Fla. -- Braves hitting coach Kevin Seitzer was not a part of the organization when Christian Bethancourt spent the early years of his Minor League career labeled as a tremendously defensive catcher who was limited from an offensive perspective.
Despite the strides Bethancourt has made at the plate while spending the past two seasons with Double-A Mississippi and Triple-A Gwinnett, there is still some lingering doubt about his ability to hit at the Major League level. But based on what he has seen over the past few weeks, Seitzer does not see much reason to be concerned about the 23-year-old prospect who is preparing for his first season as Atlanta's primary catcher.
"He's got great hands and he's got power to all fields," Seitzer said. "His biggest thing is just staying with the approach, just like everybody else. He's having good at-bats and he's making serious adjustments. He's got serious talent."
This evaluation was much different than those that developed, as Bethancourt struggled at the plate in the process of making the traditional annual progression from Class A Rome to Class A Advanced Lynchburg to Mississippi from 2010-12. But courtesy of a slightly more disciplined plate approach, he has produced a .700-plus OPS in both of the past two seasons with Mississippi and Gwinnett.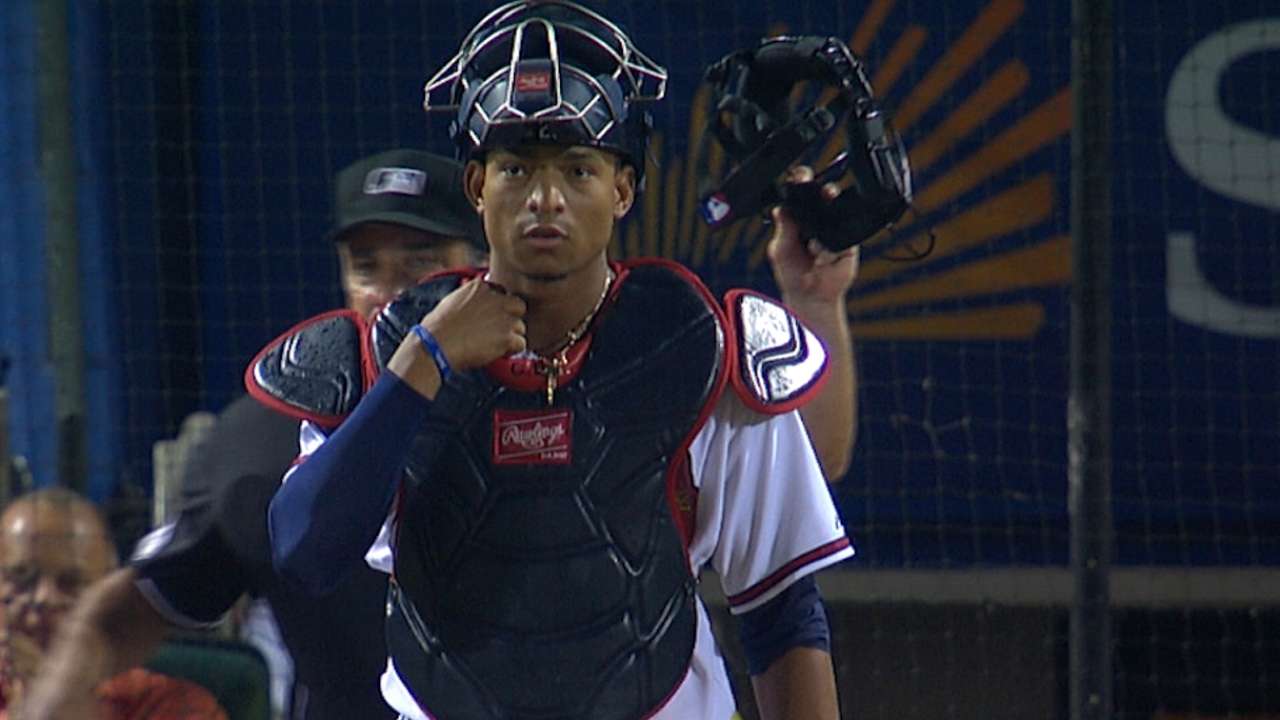 Seemingly aided by natural maturity that has widened his shoulders and provided him a much more solid athletic frame, Bethancourt has shown a little more power potential during the early portion of Spring Training. He recorded six hits, including four doubles, through his first 19 Grapefruit League at-bats.
Bethancourt's first plate appearance during Saturday night's win over the Astros produced an opposite-field sacrifice fly that was caught on the warning track.
"The first pitch was an up-and-away fastball that he just crushed to right-center," Seitzer said. "We had [runners at] first and third, and he was just trying to get the runner in from third. It was a great approach and a great swing."
Seitzer was impressed again two innings later when Bethancourt's more disciplined and patient approach allowed him to react to a curveball that he drilled past third base and into the left-field corner for a double.
"You're not going to be able to do that unless you're thinking middle of the field and you're giving yourself a chance to react after preparing for a fastball," Seitzer said. "That's kind of the magic that helps bring it together. He had great at-bats [Saturday night]."
Mark Bowman is a reporter for MLB.com. This story was not subject to the approval of Major League Baseball or its clubs.