Hahn talks focal points on locking down core players
White Sox GM discusses considerations for multi-year contracts
GLENDALE, Ariz. -- Among the 17 potential arbitration-eligible players the White Sox could have in 2017, there is a group that the team could lock down to multi-year deals that would cover some arbitration years or take them through early free agency.
This scenario happened with Chris Sale and Jose Quintana, giving the White Sox two elite American League starters in a cost-efficient manner through potentially 2019 and 2020, respectively, when factoring in club options. The same took place with Gavin Floyd and Mark Buehrle, and was offered at one time to Carlos Quentin.
According to general manager Rick Hahn, there are focal points to be met when the White Sox think about such a move.
"It's a combination of feeling, one, that the player is a key part to what we have going here and want to make sure we are able to have him longer than the normal six-year control period," Hahn said. "And second, probably almost as important if not more important, is the belief that the guaranteed money wouldn't change the player's approach to their preparation for the game."
Adam Eaton and Avisail Garcia are two bigger names who the White Sox may have to ponder over in the near future. Eaton is one of the AL's better leadoff hitters, a premium not every team can find, while the White Sox project Garcia as a five-tool contributor. Eaton and Garcia become arbitration eligible going into 2016 for the first time.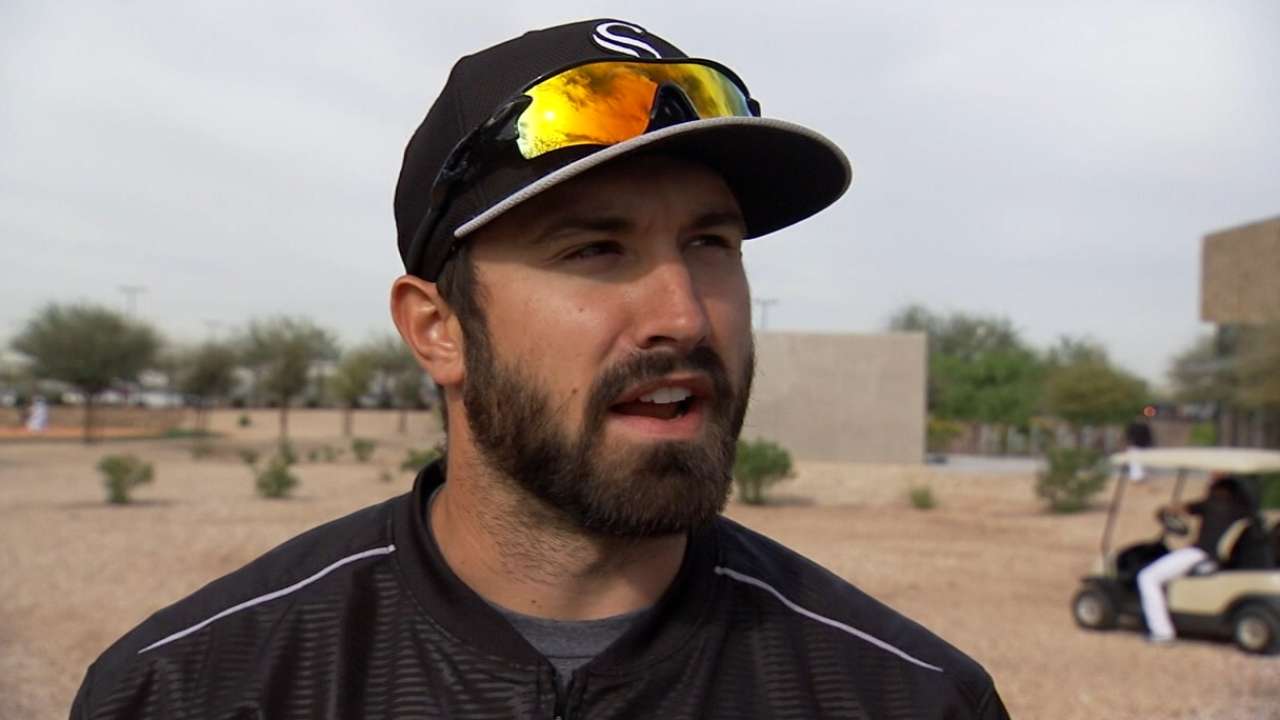 One problem with Eaton's energetic style of play is that it pushed him to the disabled list twice last season. Garcia, meanwhile, is coming off of a season-altering shoulder injury and has more than 200 at-bats in just one previous season. Those are big-picture team considerations, while Eaton has his own line of thinking in regards to the player's part of the process.
"Understand that this is a game and it's fun and you enjoy playing the game, you love the game," Eaton said. "At the same time, you know your worth. And you know what to risk and what not to risk.
"I always say I'm on borrowed time as it is. I'm not afraid to go all in right off the bat. I'm not afraid to do any of that. You listen to people close to you. Listen to your family. Listen to your agent."
Sale certainly would be worth more currently on the open market, but Sale always has stood proudly by what he deems a great deal for him and his family. Money means different things to different people, but these sorts of deals usually mean greater team flexibility, as was seen over the past few years with the White Sox.
"Absolutely. It allows us, gives us some cost certainty," Hahn said. "It provides us potentially with the opportunity to allocate other resources to other needs."
Scott Merkin is a reporter for MLB.com. Read his blog, Merk's Works, and follow him on Twitter @scottmerkin. This story was not subject to the approval of Major League Baseball or its clubs.