League experiences setback, will be shut down for several days
Dodgers reliever reports continued shoulder discomfort after playing catch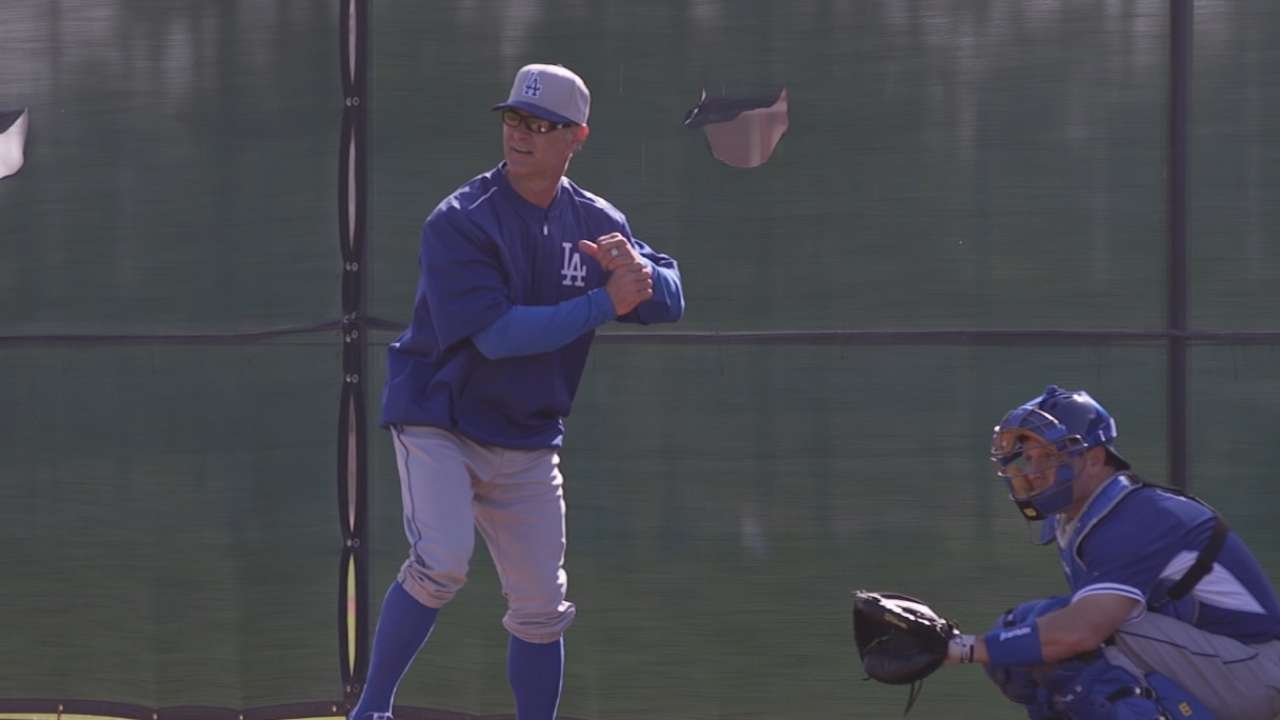 GLENDALE, Ariz. -- Dodgers reliever Brandon League experienced continued shoulder discomfort in a brief attempt to play catch Sunday and said he will be shut down from throwing for several additional days.
The veteran right-hander, a groundball specialist with 63 appearances and a 2.57 ERA last year, came up sore after a lengthy bullpen session last Wednesday. The only time League has had a disabling shoulder injury was 2007.
Before League (who turns 32 Monday) tried to play catch Sunday, manager Don Mattingly was optimistic the injury was minor and League would be ramping up his workout intensity.
But after Sunday's game, Mattingly said League would probably undergo further medical tests before resuming throwing.
The setback casts further uncertainty over the club's attempt to piece together a bullpen that will be without closer Kenley Jansen until May.
Jansen is putting weight on his left foot, which was operated on in February, and he hopes to be out of a protective boot next week.
The bullpen has already had to overcome minor health issues of Joel Peralta and J.P. Howell, who are both back in action. Chris Hatcher looks like the most likely temporary closer. That leaves four Opening Day bullpen spots for an overflow group of contenders that includes League, Pedro Baez, Daniel Coulombe, Yimi Garcia, Adam Liberatore, Dustin McGowan, Juan Nicasio, Paco Rodriguez and non-roster invitees David Aardsma, Mike Adams, Chad Gaudin, David Huff and Sergio Santos.
Ken Gurnick is a reporter for MLB.com. This story was not subject to the approval of Major League Baseball or its clubs.