Chirinos picks brain of Gold Glove countryman Perez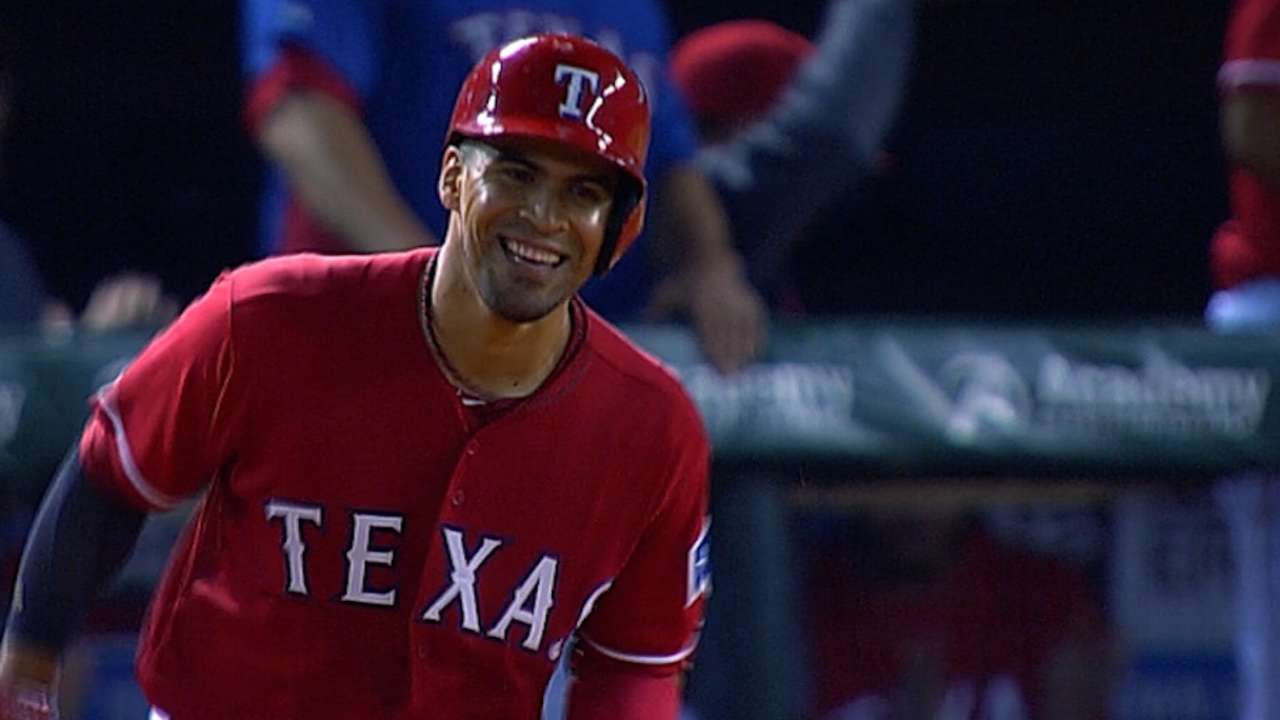 SURPRISE, Ariz. -- Rangers catcher Robinson Chirinos wants to catch 150 games this season. For tips on how to do that, he went right to the leading authority on catching durability.
Chirinos said he spent a couple of hours last week talking about the position with Royals Gold Glove catcher Salvador Perez. The Rangers and the Royals share a training complex, so their two catchers were able meet at Chirinos' hotel just a few blocks away.
"He is a great guy and good to talk to," Chirinos said. "He won the Gold Glove the last two years, so he must be doing something right."
Last season, Perez started 143 games during the regular season, tied for the 26th most all-time. But he also started 15 more in the postseason, giving him 158 in all. That's the most games started in one season by a Major League catcher.
Chirinos started 88 games for the Rangers in 2014. The Rangers also acquired Carlos Corporan this offseason, so it's highly unlikely that Chirinos will remotely approach what Perez did last year. But he still enjoyed discussing the possibility and what all it entails.
"I'm one of those guys who set his goals high," Chirinos said. "If you set them too low, once you reach them you have nothing left."
Both Chirinos and Perez are from Venezuela but they are not close friends, at least not yet. Chirinos is six years older and their hometowns are seven hours apart. But Chirinos still enjoyed having the time to talk about catching with someone who is probably the best in the American League right now.
"He has real good communication with his pitching staff and they trust him," Chirinos said. "That's what I'm looking to do with my pitchers, get them to trust me."
Chirinos has another goal in mind when it comes to Perez. The next World Baseball Classic is in 2017.
"I would love it if we were the catchers together for Venezuela," Chirinos said. "That would be great."
T.R. Sullivan is a reporter for MLB.com. Read his blog, Postcards from Elysian Fields, and follow him on Twitter @Sullivan_Ranger. This story was not subject to the approval of Major League Baseball or its clubs.