Kivlehan getting looks at multiple positions
Mariners prospect doing his best to give club options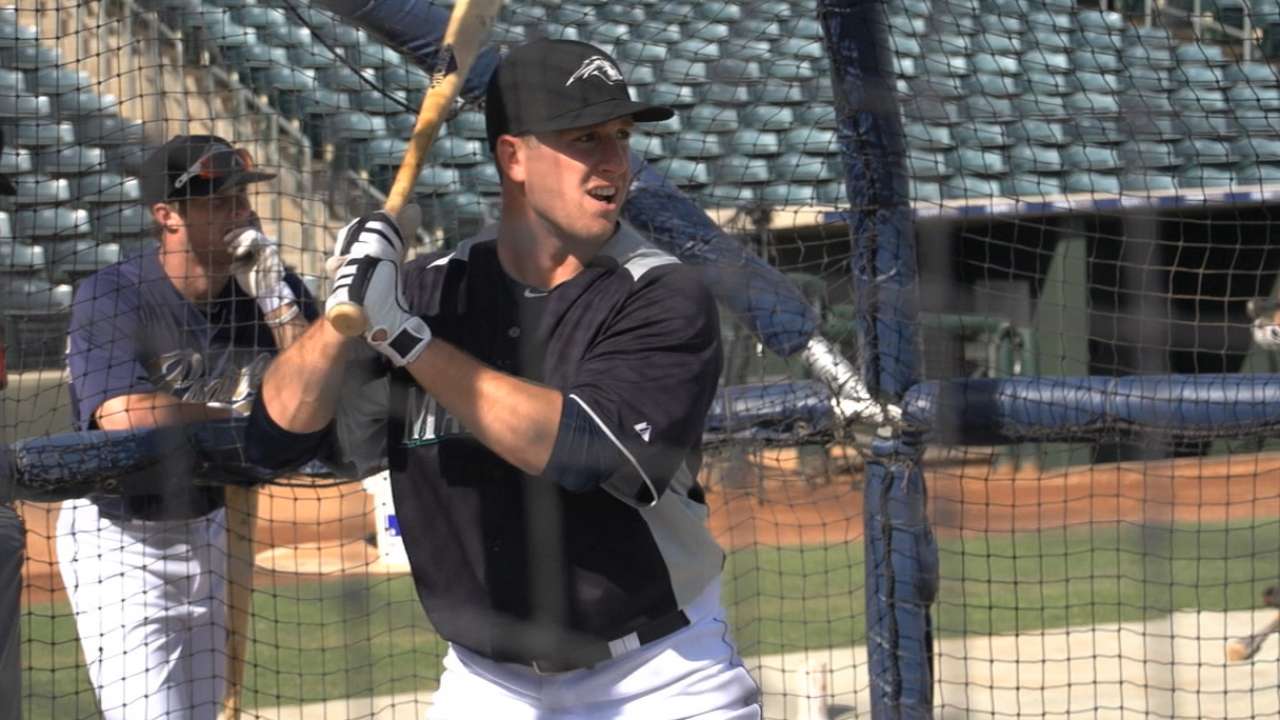 PEORIA, Ariz. -- It's always good for a manager to have options, and Patrick Kivlehan is continuously working to make sure the Mariners have plenty with him.
Kivlehan, the Mariners' No. 6 prospect according to MLB.com, has played in the outfield as well as at first and third base this spring.
The 25-year old is working at multiple positions, hoping his ability to play all over the diamond will help him reach the Majors just a little bit quicker.
"I'm pretty comfortable," Kivlehan said. "It's mostly what I did last year. Wherever they put me that day, I'll feel comfortable. It's one of those things now where it's not a surprise if I'm in a different position on a different day."
While being versatile has its positives, it can also be a struggle to get enough work in.
Kivlehan can't focus all his time at one position, as he has to make sure he is able to adequately play wherever the team asks him to.
"Sometimes guys will go off and field extra groundballs and I can't necessarily go because I want to take that time to shag to get my outfield work in," Kivlehan said. "I just have to disperse it how I can to get it all in."
Aside from improving on the field, Kivlehan, hitting .294 through eight Cactus League games, is also using this camp to learn what it's like to be a Major Leaguer.
"Just being in the clubhouse with all these guys watching how they do things and go about their business," Kivlehan said, when asked what he's taking away from his first big league camp. "[I'm] trying to learn from them so hopefully when the opportunity presents itself I can take advantage of it."
William Boor is a reporter for MLB.com. Follow him on Twitter at @wboor. This story was not subject to the approval of Major League Baseball or its clubs.