Yost pegging Esky for leadoff, Cain in three-hole
Gordon, Hoz, Rios are candidates to be Royals' No. 2 hitter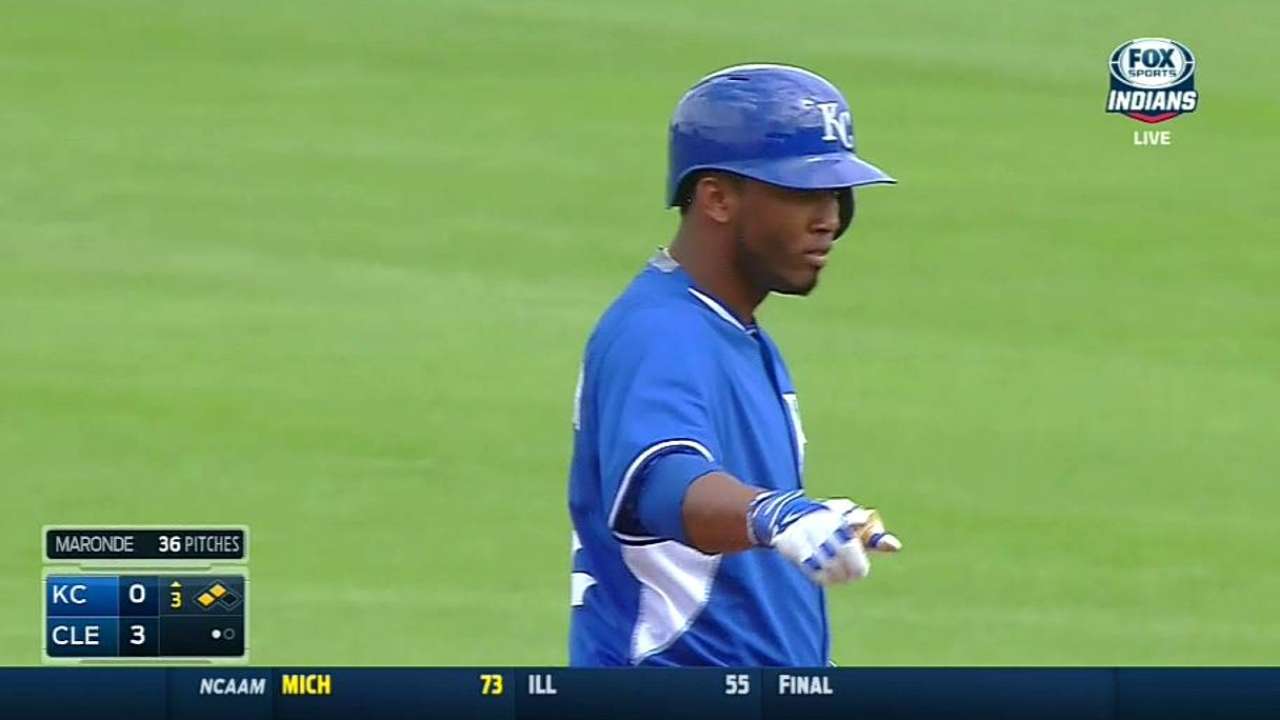 SCOTTSDALE, Ariz. -- Royals manager Ned Yost isn't close to making a decision on his actual batting order for Opening Day on April 6.
But Yost did reveal a few of his present inclinations.
First, Yost said that Alcides Escobar and Lorenzo Cain likely would hit leadoff and third when the season starts.
Both Escobar and Cain embraced those roles when Yost flipped his batting order midway through September last season.
"I think when we inserted Cain in the three-spot, he took off," Yost said. "Nothing's changed in my mind, so we'll probably start off that way. Same for Esky.
"The rest of the spots are fluid right now."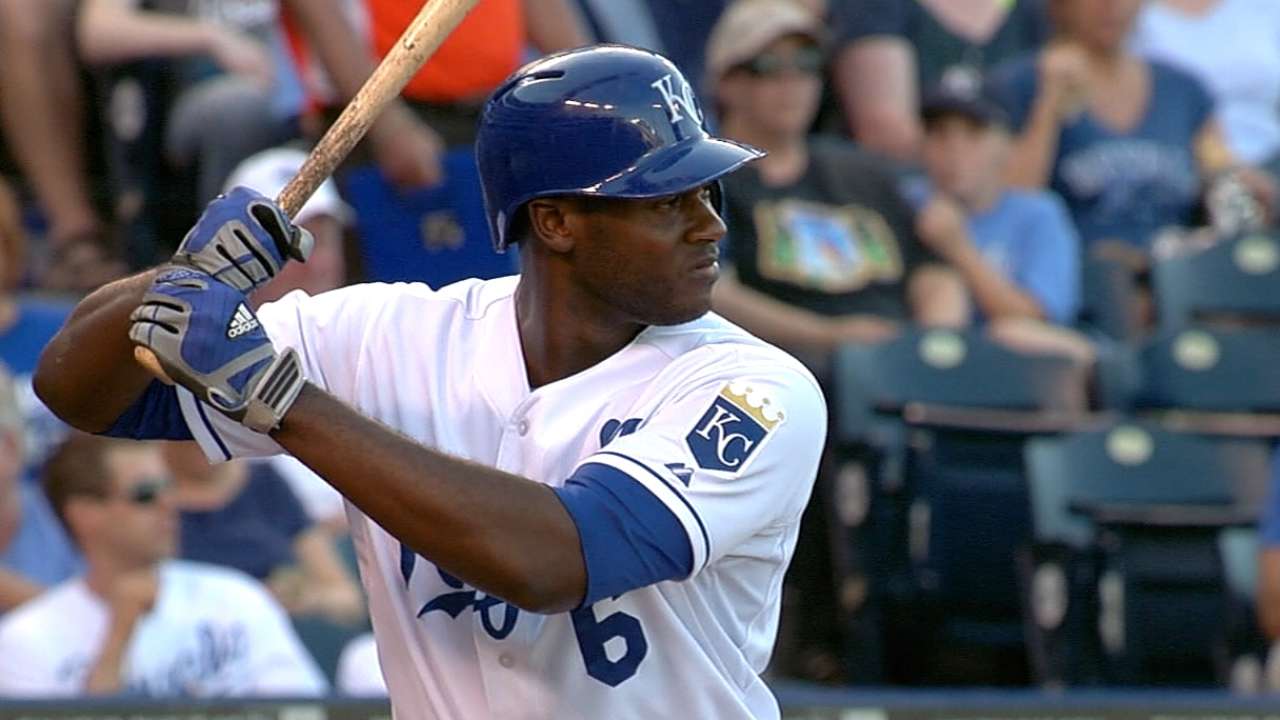 Cain may not be the traditional No. 3 hitter, but Yost said he doesn't care about that.
"There's nothing traditional about our lineup," Yost said. "But we're American League champions, one run away from winning the World Series."
Determining who his No. 2 hitter will be also has created much discussion among Yost and his staff.
Yost is considering Alex Gordon and Alex Rios for that role, maybe even Eric Hosmer.
"There's been discussion about that," Yost said of Hosmer. "Hoz can get 15 [stolen] bases."
Gordon and Rios likely are the most logical choices for the No. 2 spot, in Yost's mind.
And interestingly, both have excelled in that spot in the order, granted in small sample sizes. Gordon, in 19 career games there, has a .338/.420/.549 slash line -- his highest of any spot in the order. Rios, in 88 games in the two-hole, has a .333/.364/.576 slash line, also his best at any spot in the order.
"Alex [Gordon] can be at the top with speed and power," Yost said. "I started paying attention to that stuff when Tony La Russa started hitting Larry Walker second in the order. He liked power at the top and liked to just jump on the opponents -- bam, bam.
"This whole thing is like a puzzle. I don't figure it out until the last week of the season. You put all the pieces of the puzzle together then and figure it out."
Jeffrey Flanagan is a reporter for MLB.com. Follow him on Twitter at @jflanagankc. This story was not subject to the approval of Major League Baseball or its clubs.