Taylor frustrated by injury setback, but optimistic
Mariners shortstop is out four to six weeks with fractured wrist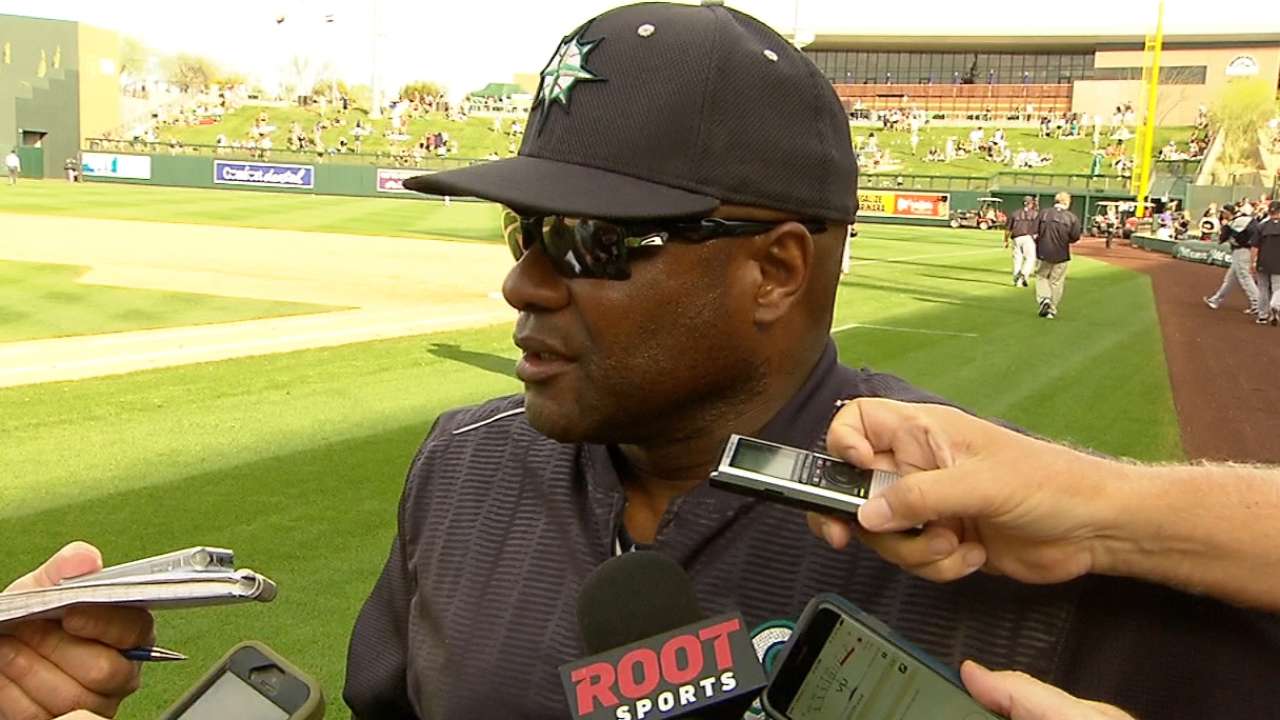 PEORIA, Ariz. -- Chris Taylor hoped nothing was wrong with his wrist and even managed to stay in the game after he was hit in the wrist with a fastball Friday, but late that night it became obvious something was wrong.
"That night, I was trying to go to bed and it was throbbing the whole night, kept getting worse and worse," Taylor said. "I probably got about one hour of sleep and I knew it was swelling up a lot. For it to swell up that much I knew there might be an issue."
The next morning, the shortstop found out he had fractured the triquetrum bone in his right wrist.
Injuries are part of the game -- a truth Taylor previously learned when he broke his pinkie finger in May -- but that didn't make the news any easier to digest.
"It's frustrating, similar feeling last year to the pinkie, but that's what happens," Taylor said. "It's baseball, just got to keep my head up and I'll bounce back."
While the injury itself is frustrating, Taylor does appreciate the fact that he knows what he's facing.
The 24-year old is expected to miss four to six weeks and will spend the next seven to 10 days with his wrist in a black brace.
"The most frustrating part last year was I didn't get a timetable," Taylor said. "When it first happened I was thinking, 'OK, I'll be out maybe a week,' then it was two weeks and it just kept getting pushed back. That was the most frustrating part."
Taylor, competing with Brad Miller for the starting shortstop position, was off to a fast start in the Cactus League, hitting .421 in eight games.
However, Taylor and the Mariners will have to be careful in rehab to get that swing back. The wrist is a vital component to any swing and, as a result, the rehab, at times, can be tricky.
"Hands are never fun," Taylor said. "You really do need to be careful, especially with the swing, it has a lot of wrist involved in it."
Taylor is initially restricted to lower body workouts, but is doing everything he can to get back on the field.
"I'm going to get back as soon as I can, but I'm going to make sure I'm 100 percent," Taylor said. "There's really no need to rush it at this point."
William Boor is a reporter for MLB.com. Follow him on Twitter at @wboor. This story was not subject to the approval of Major League Baseball or its clubs.